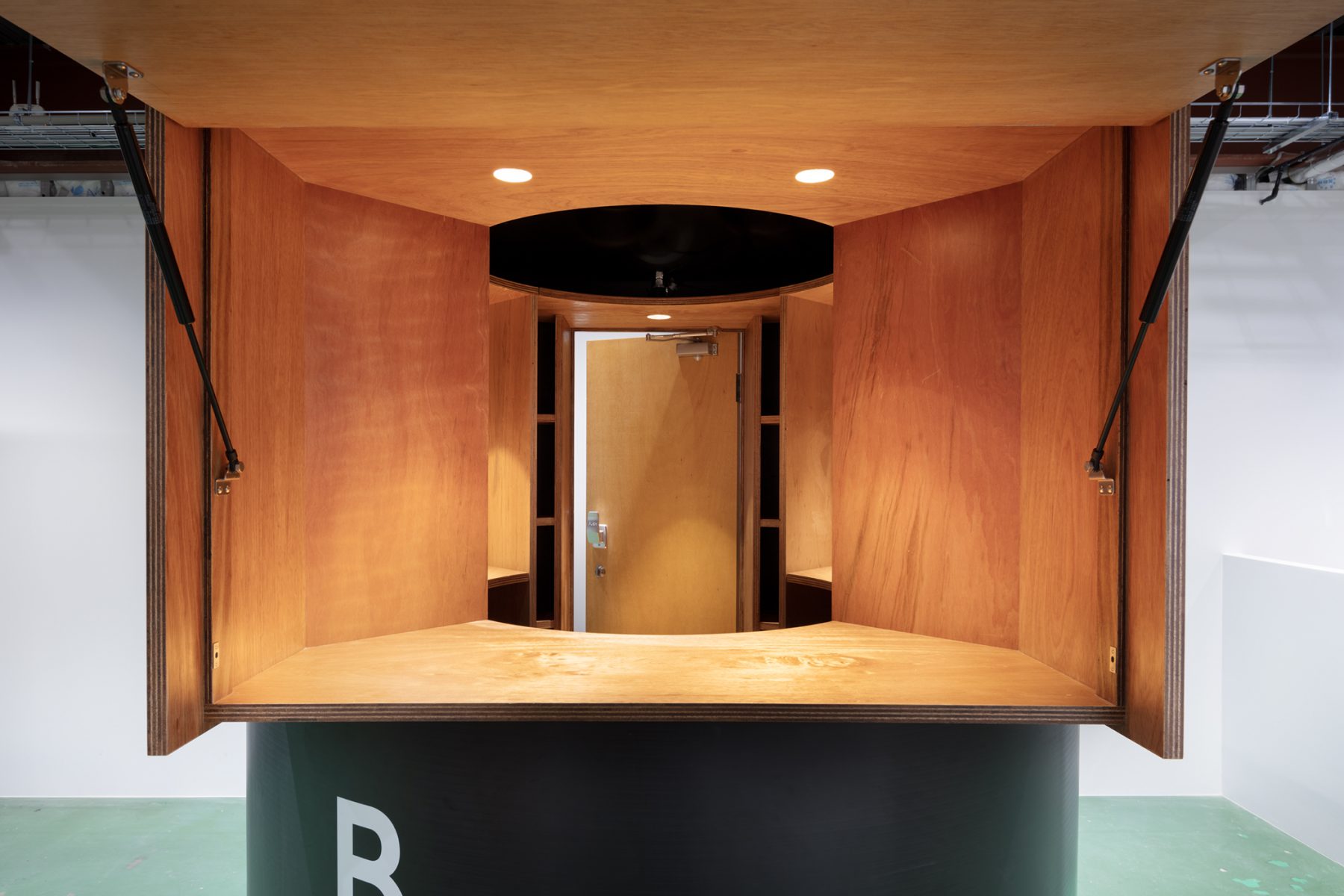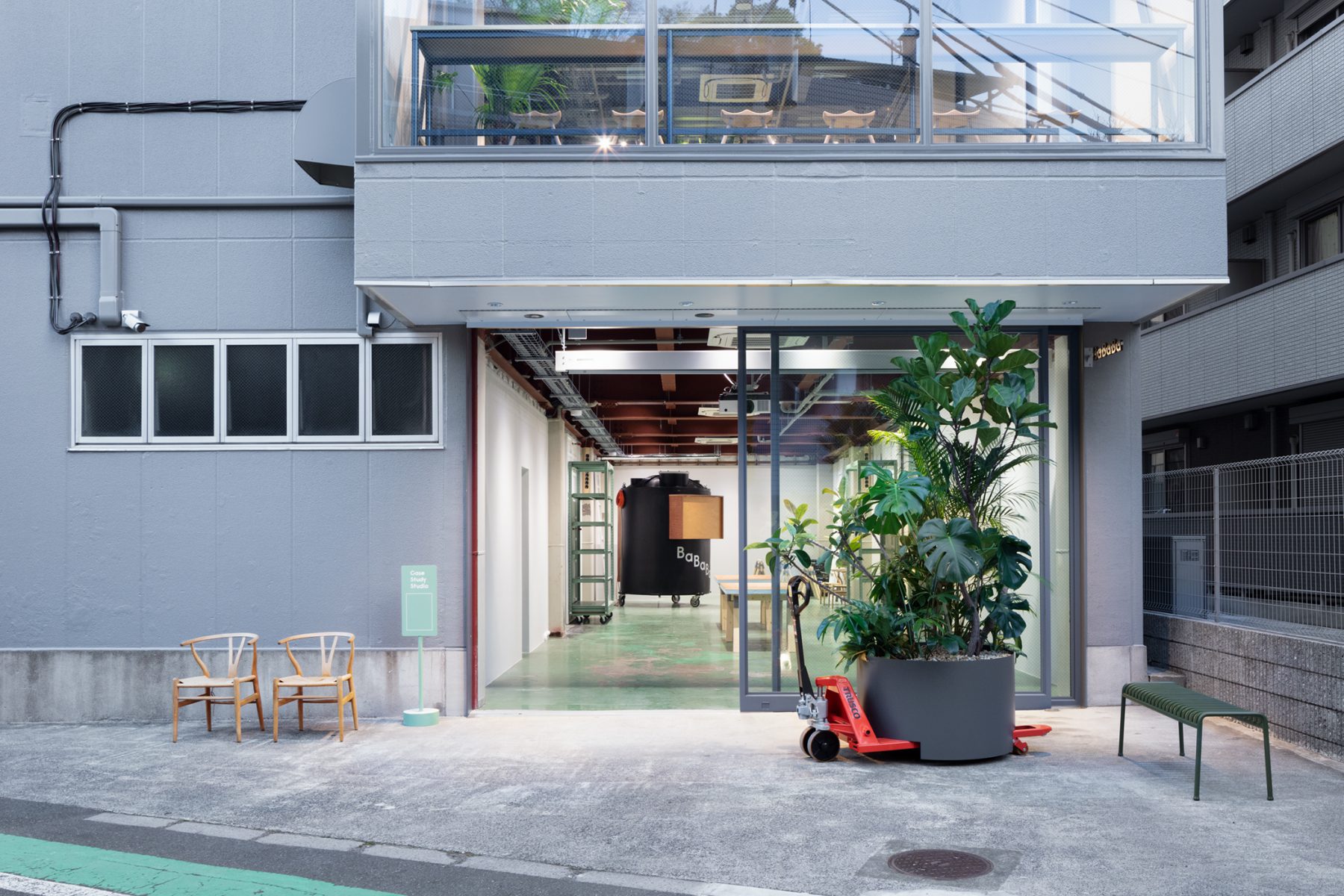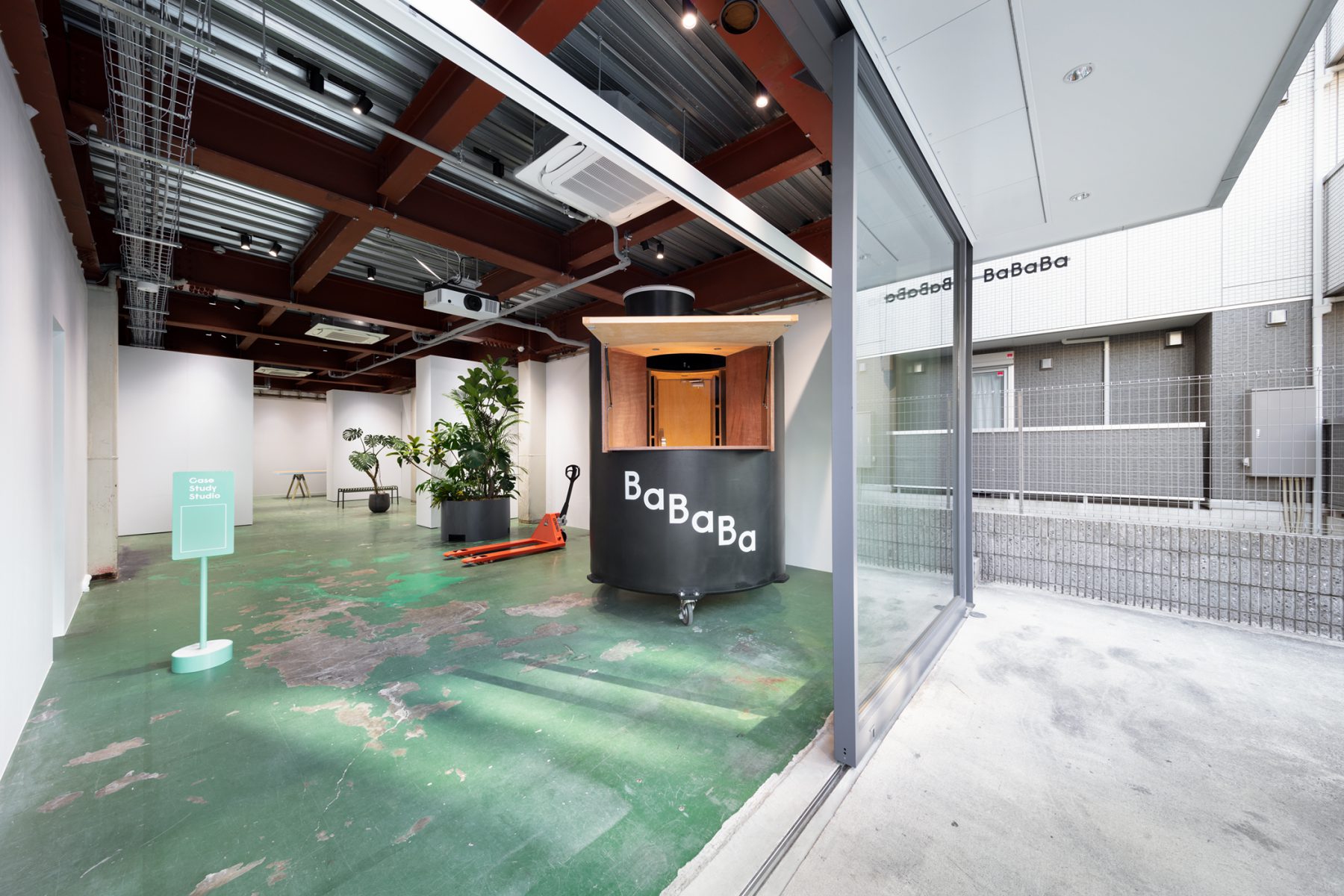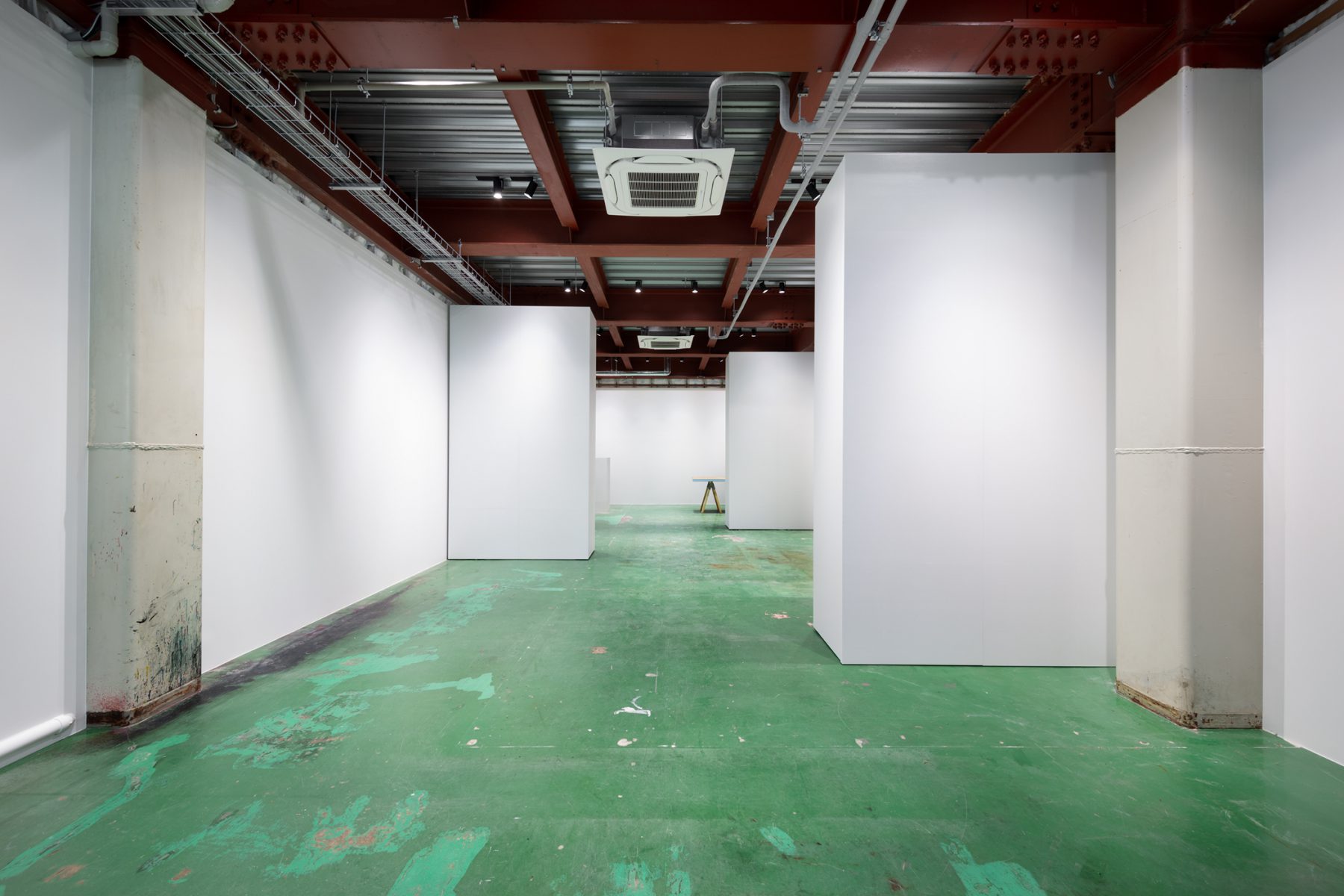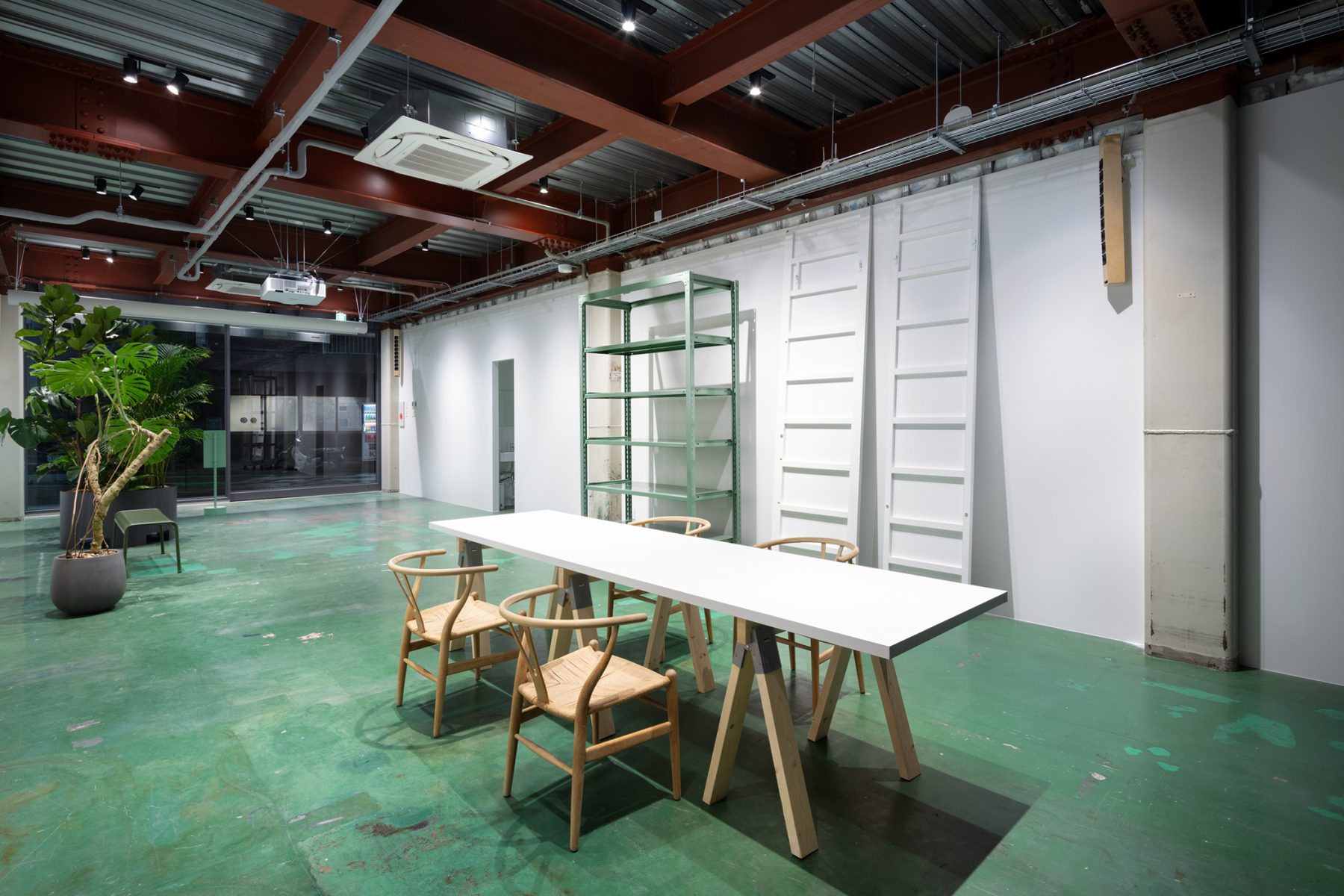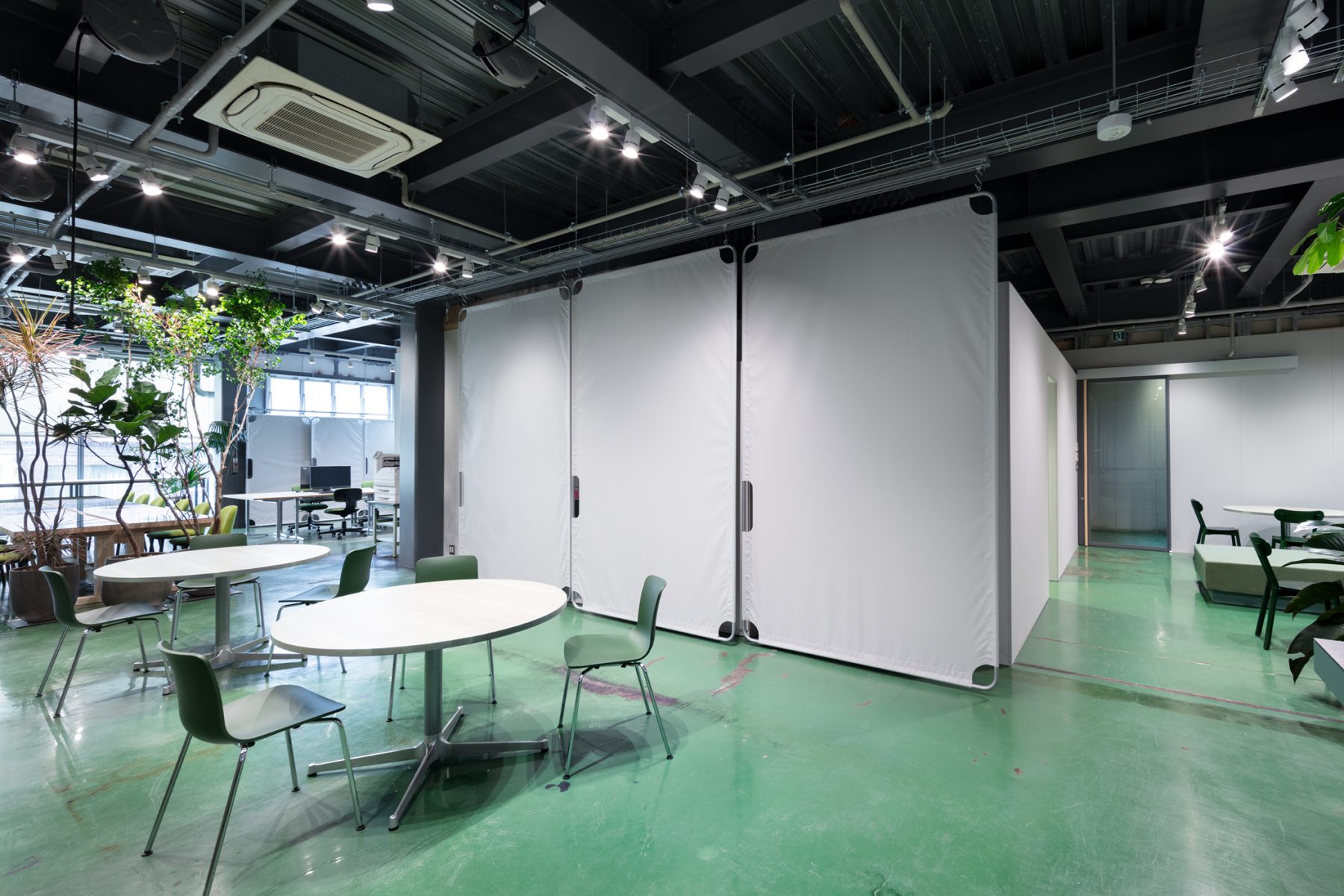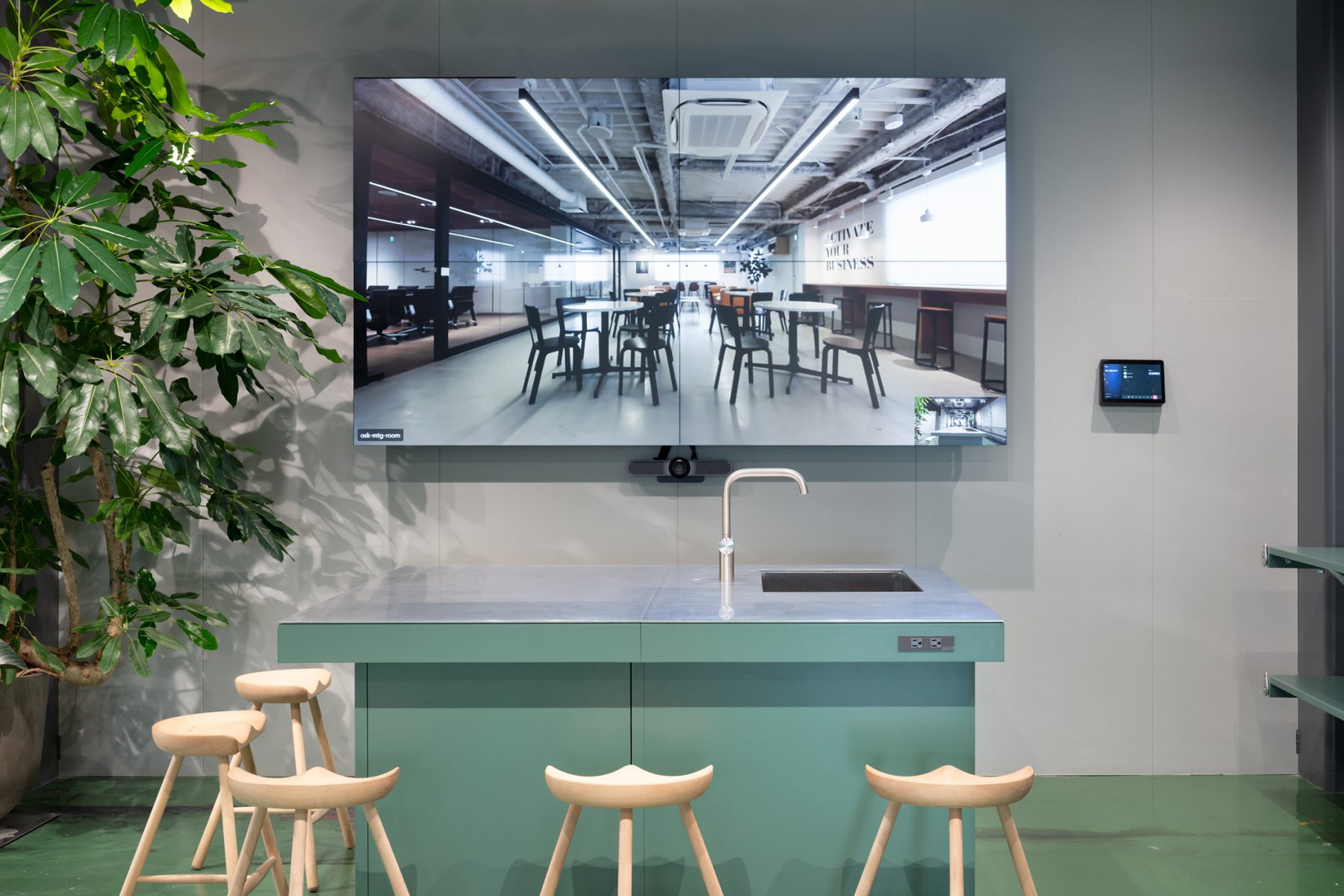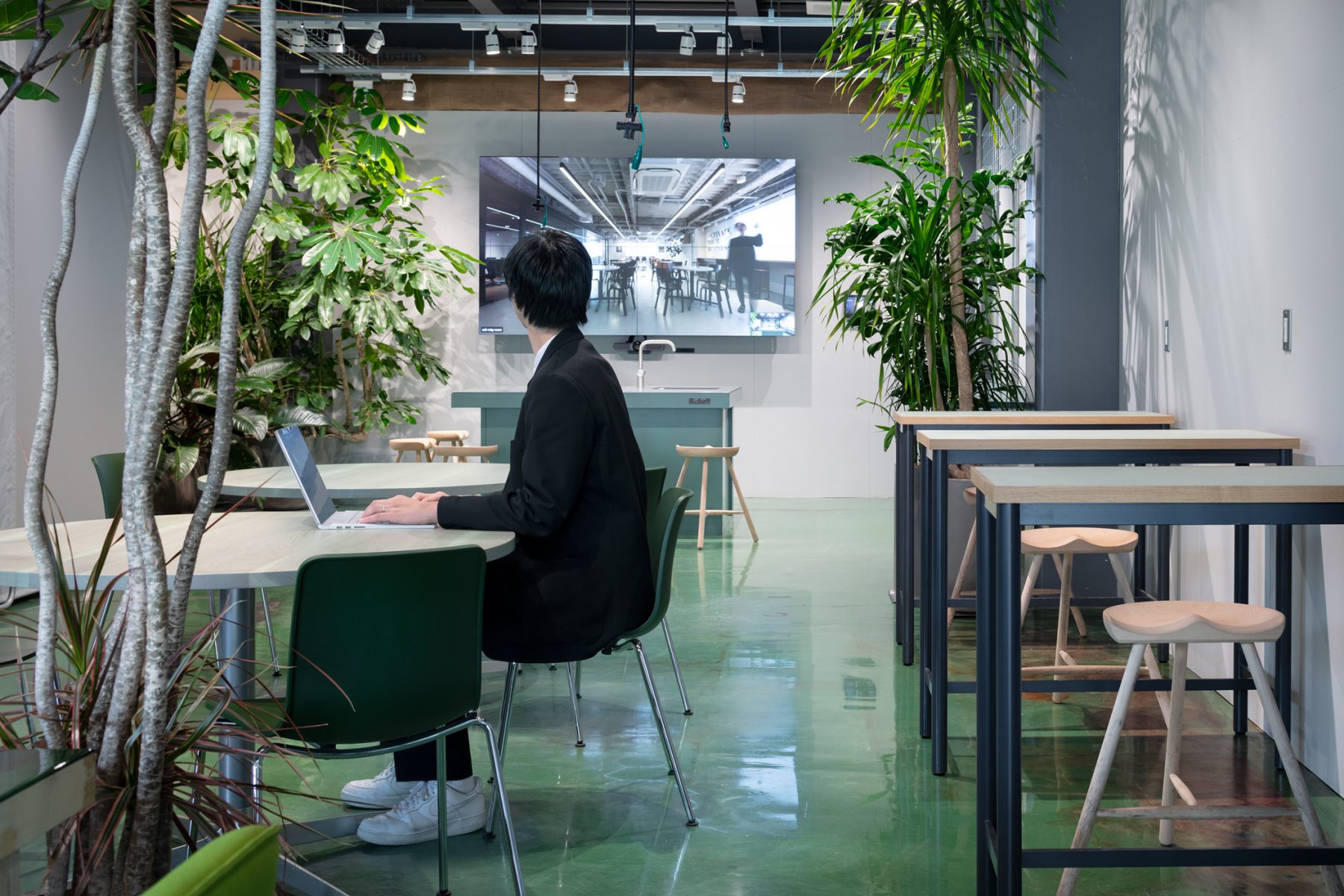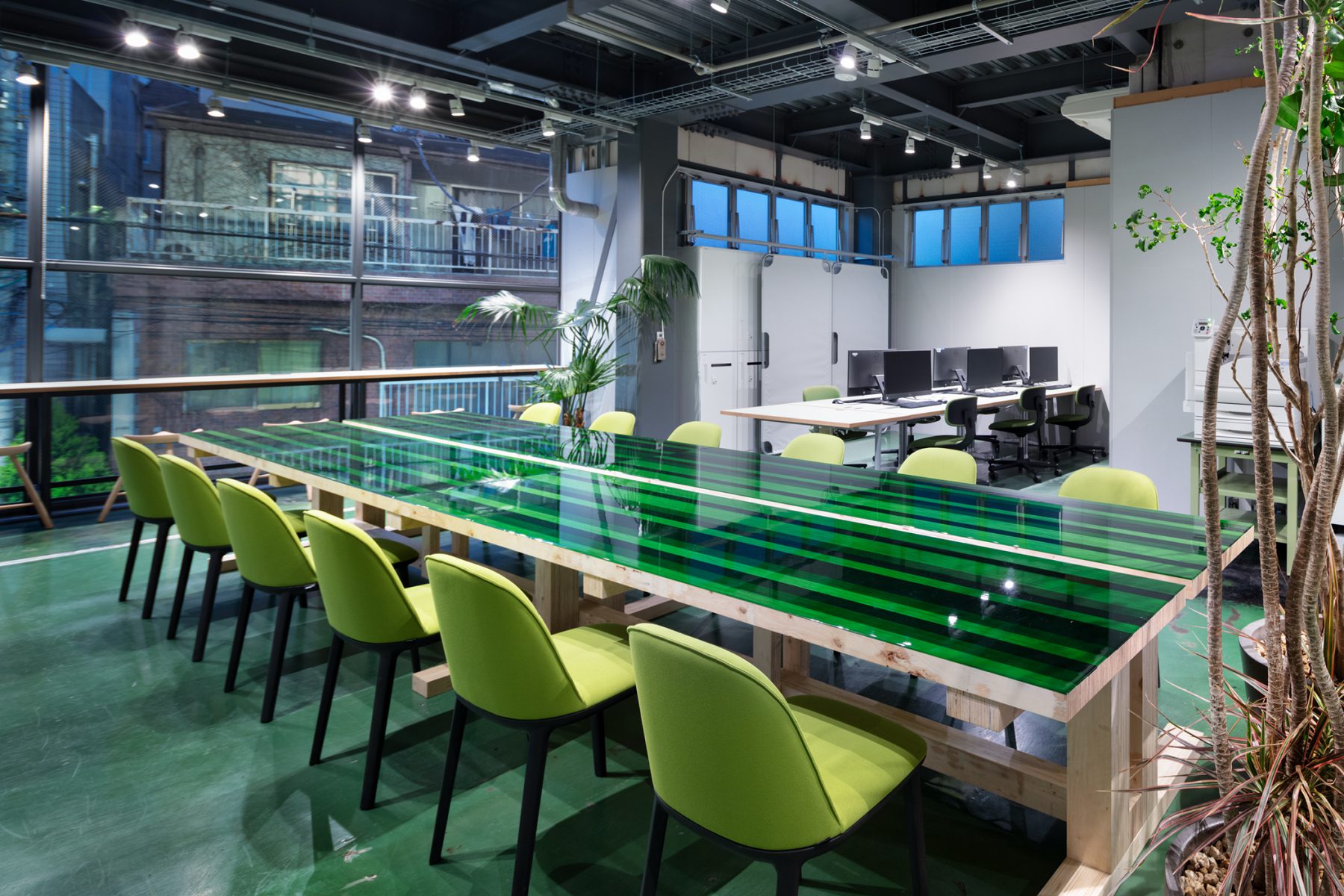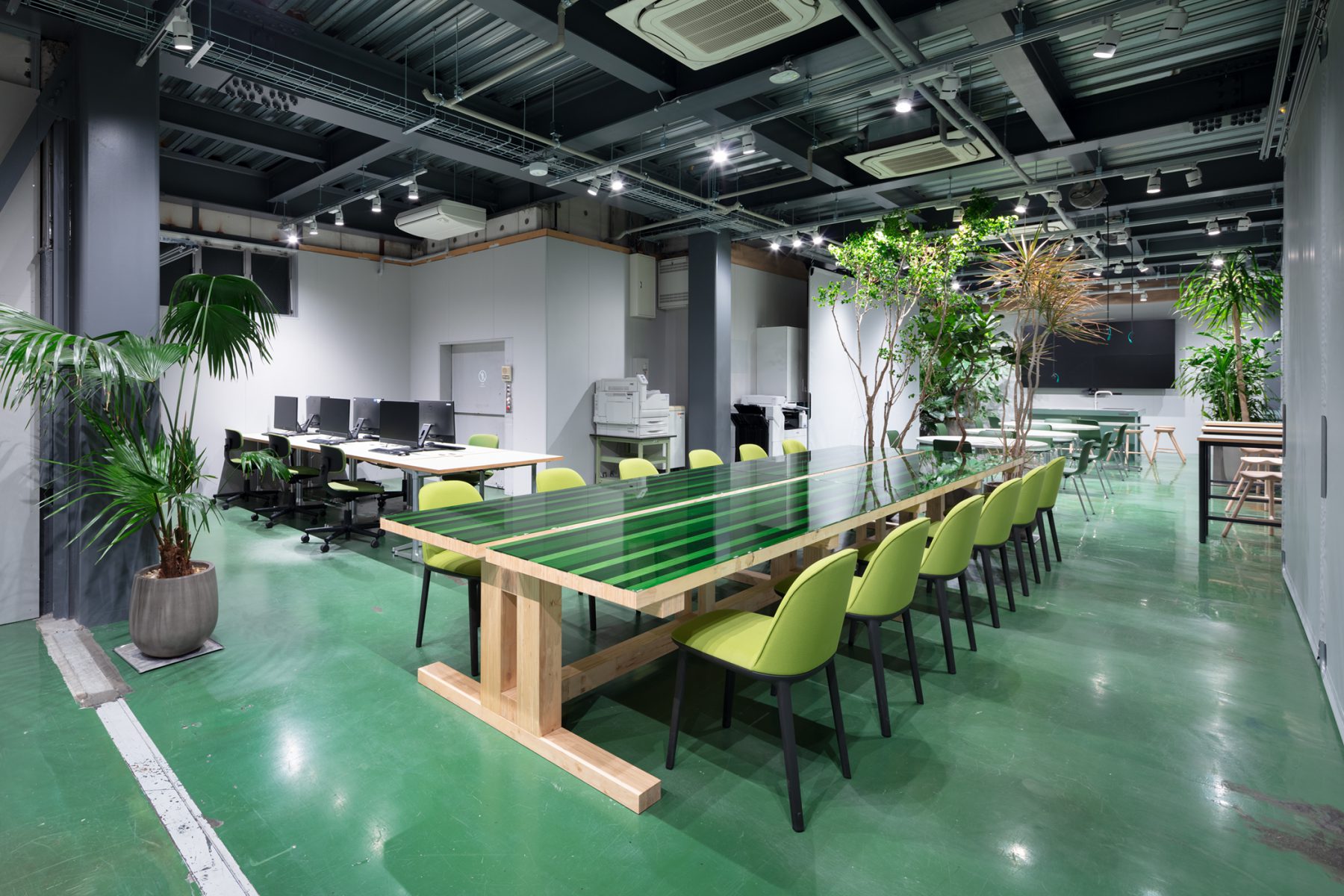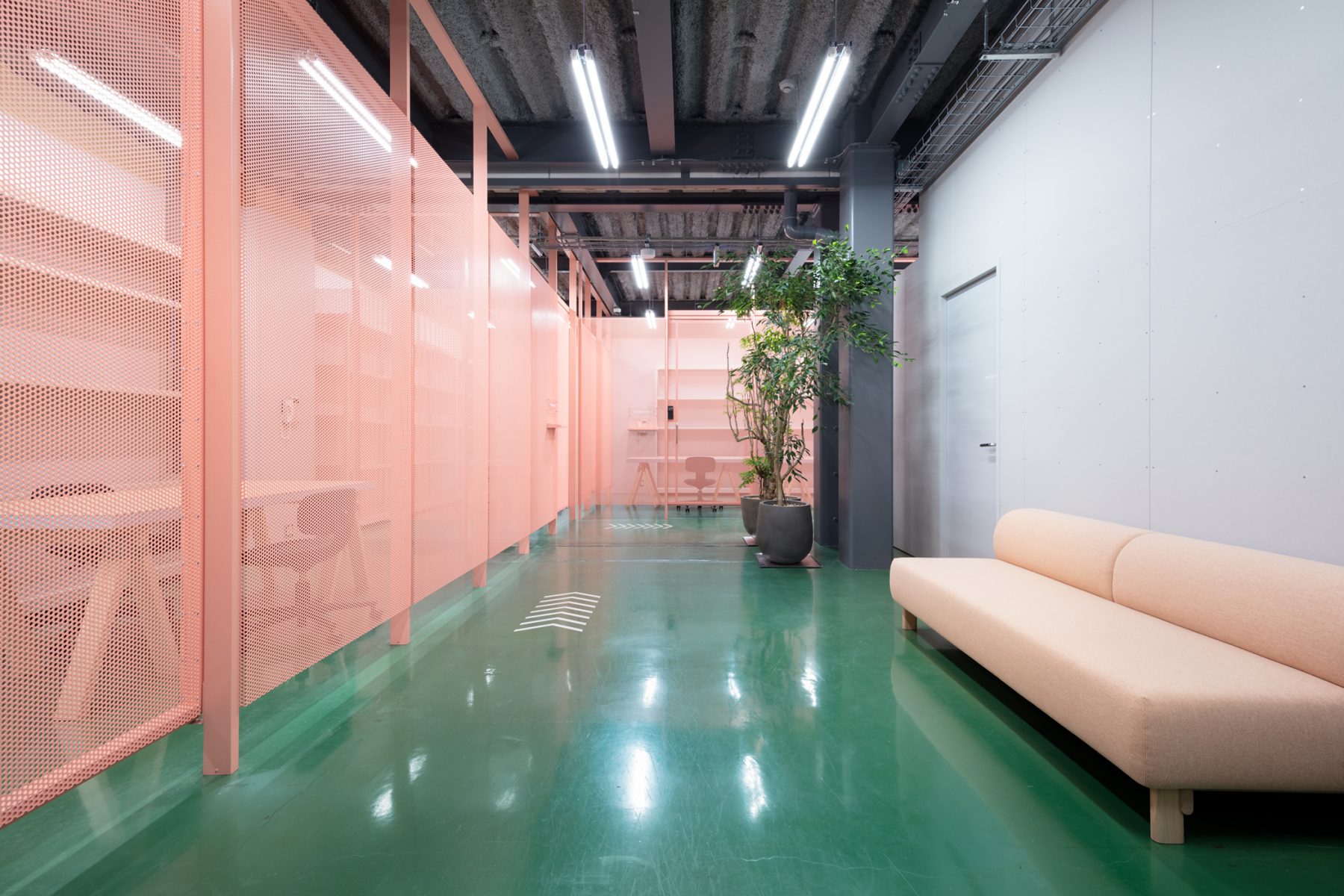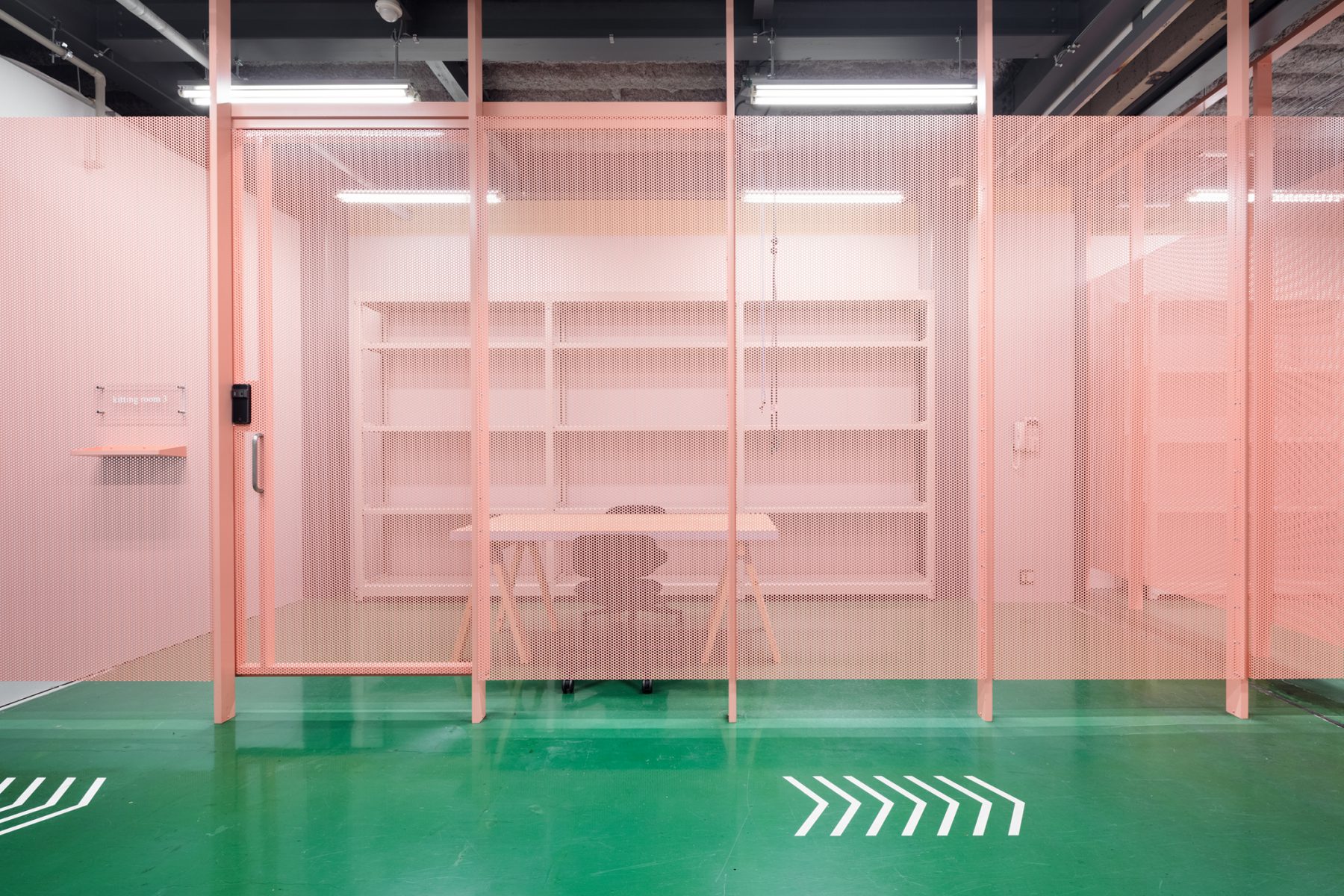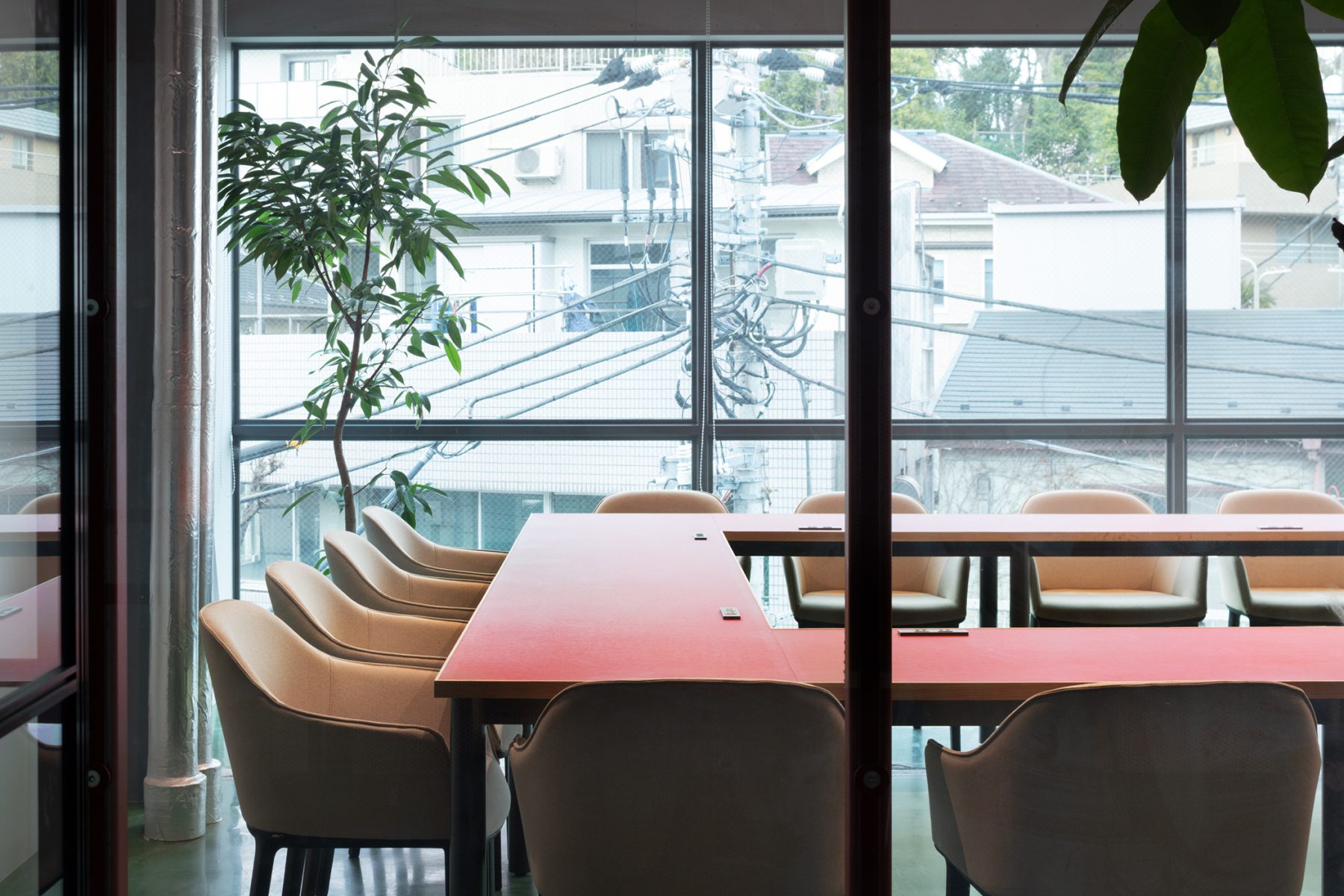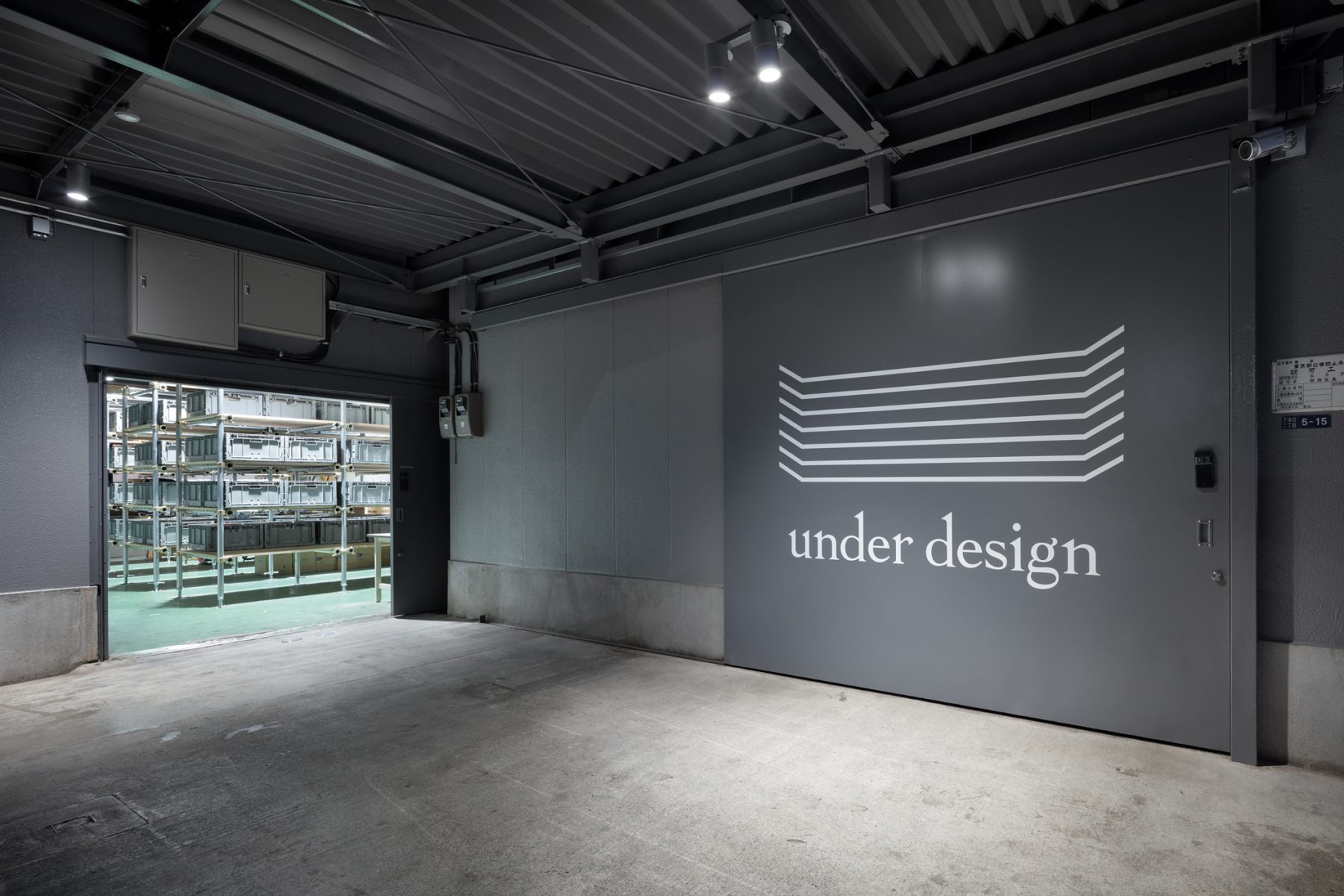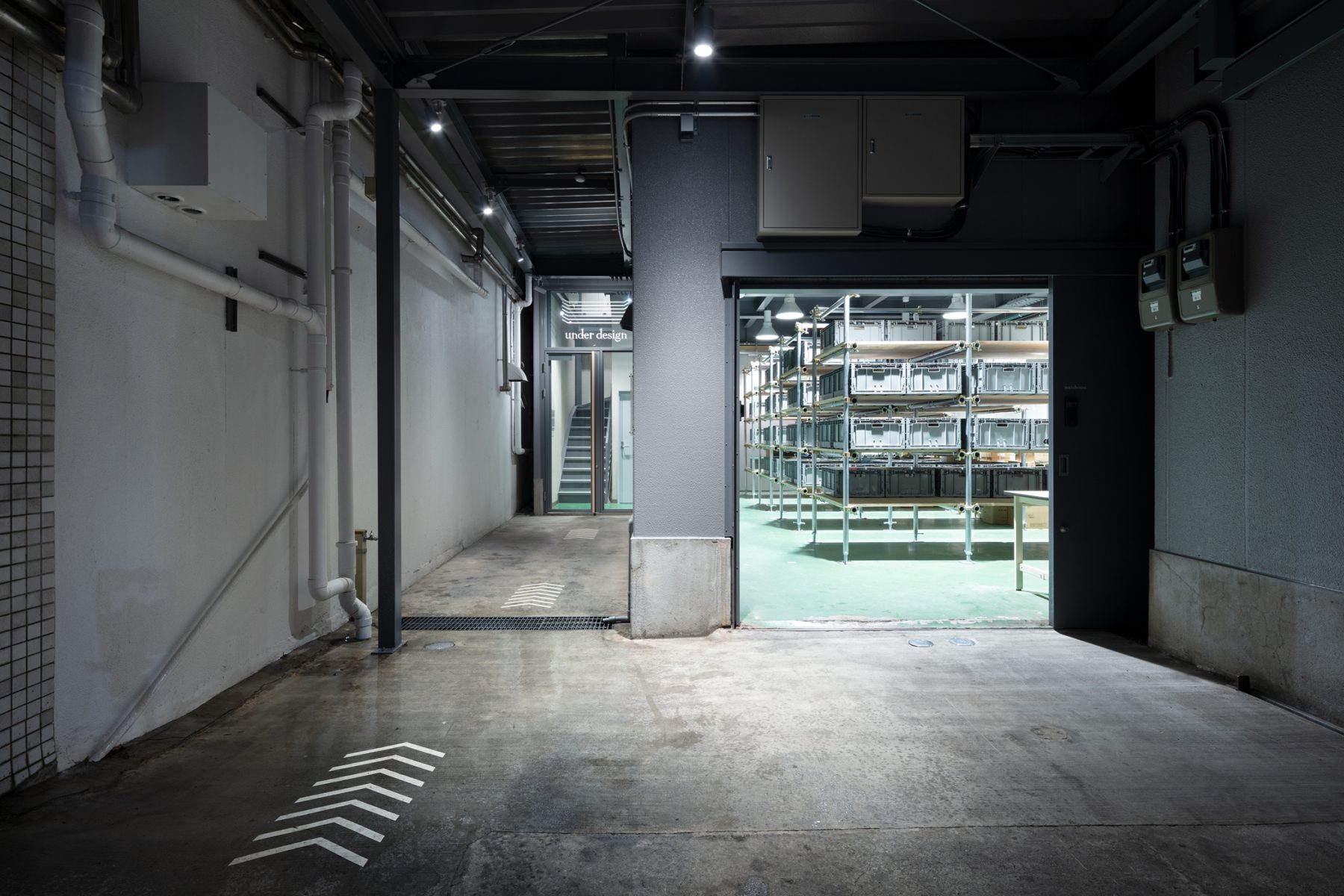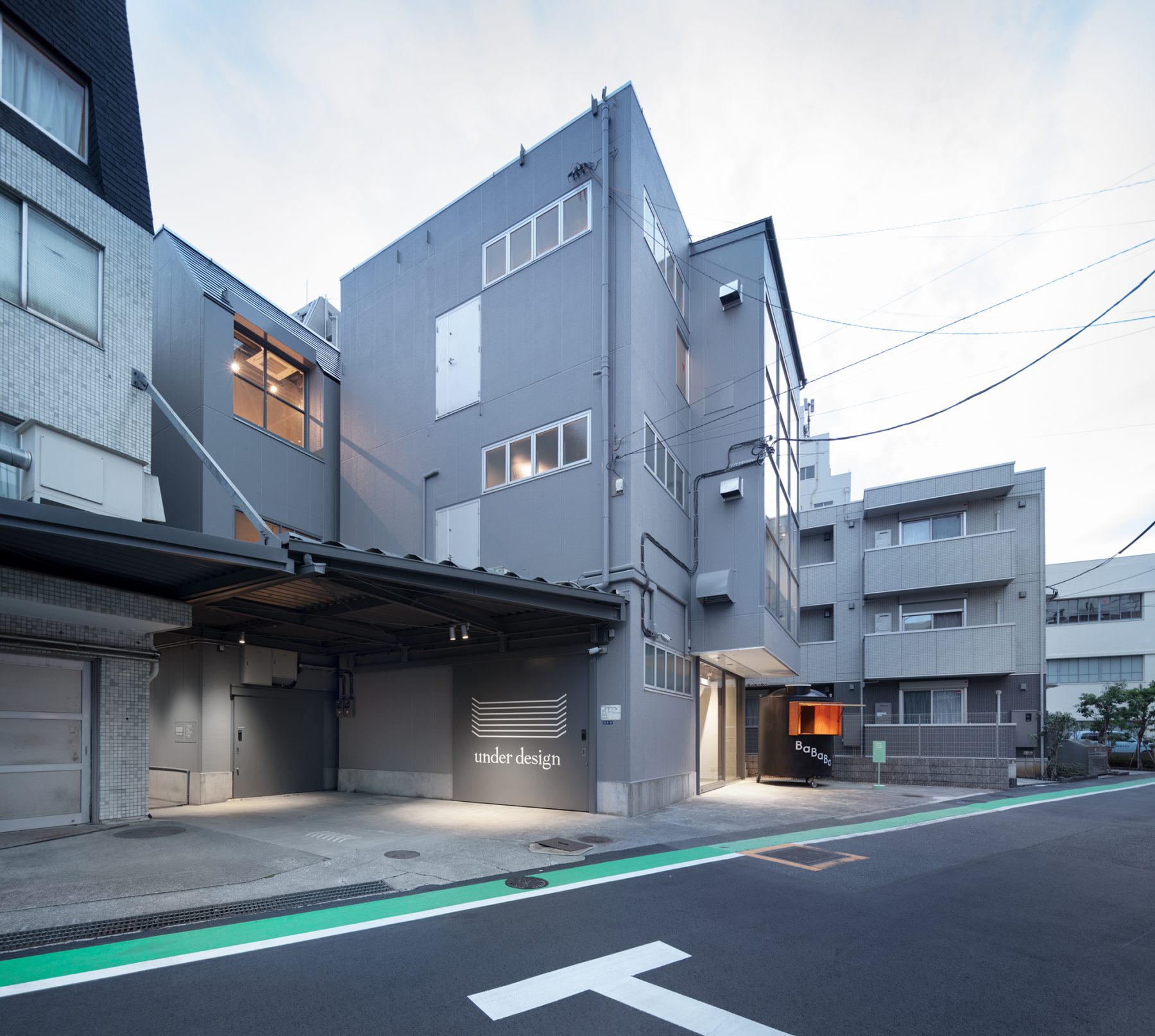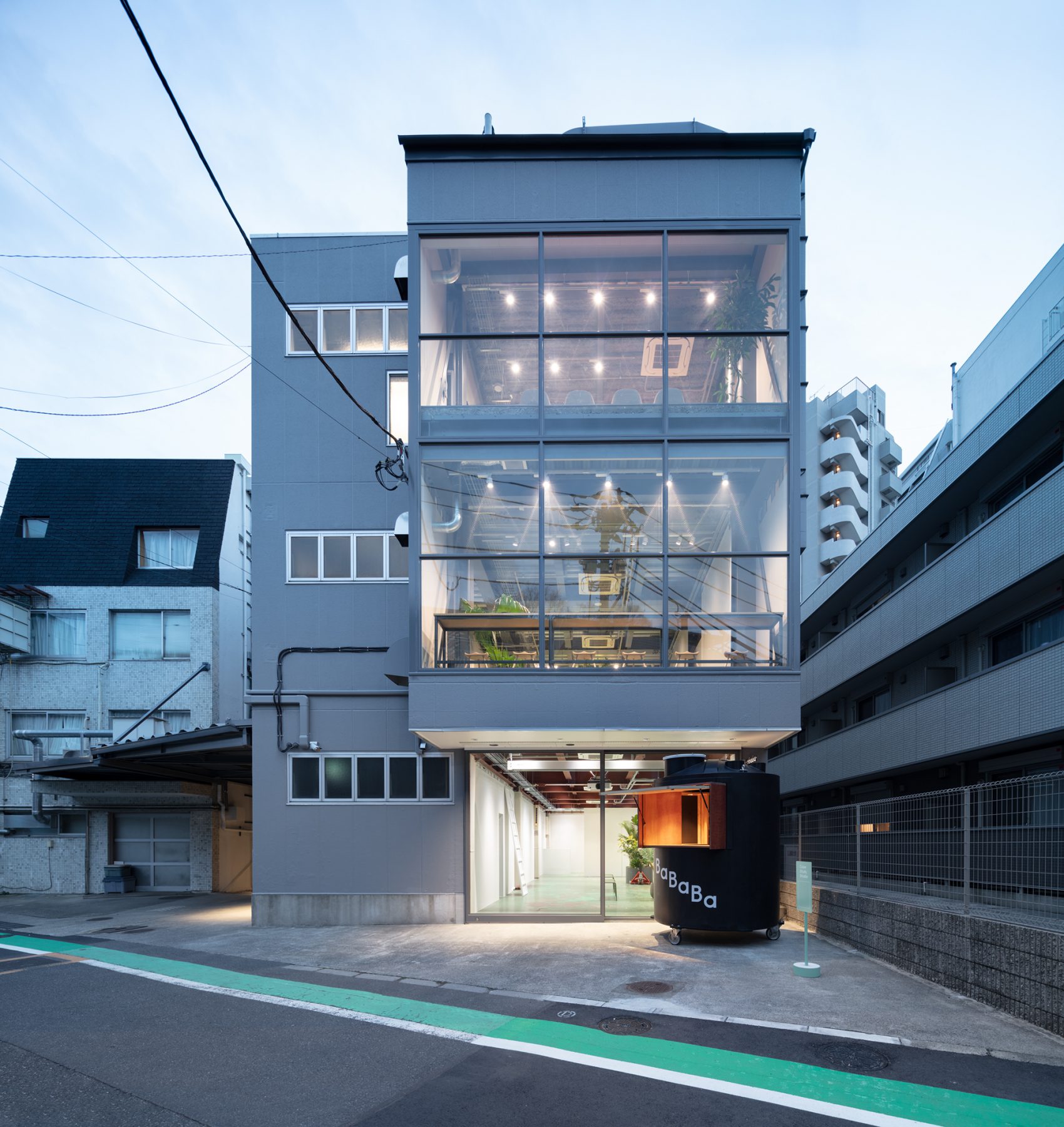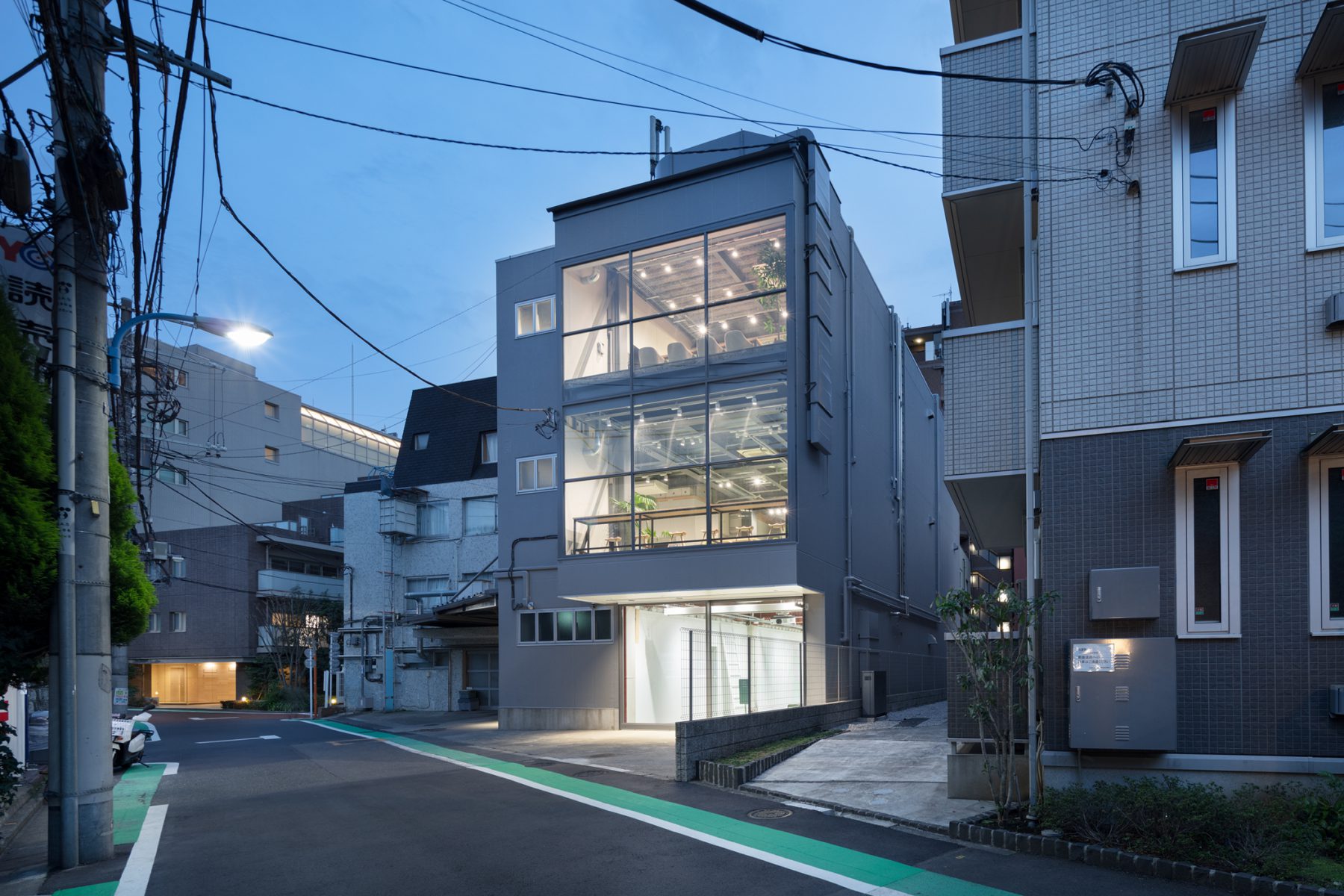 Under Design Tokyo / Bababa
This project is for the Tokyo branch office of under design, a company specializing in IT infrastructures.
Originally used as a printing factory, the existing building with high ceilings and green-painted floors had been designed to prioritize functionality. Our renovation sought to preserve and makes the best of this refreshingly spare structure as much as possible.
The main modifications included partitions and fittings to meet the needs of various purposes and to widen the openings on the front street side to establish a positive relationship with the neighborhood, since it was originally a factory with few openings. The first floor is equipped with movable partitions that can be used as tabletops or for storage, allowing for occasional changes of exhibits, event use, and daily use by the staff.
An online communication system with an ultra-large display screen conceived by the company was introduced to connect each floor of the building and its headquarters and branch offices in Osaka and Nagoya and communicate on a full-size scale.
The ground floor, designed as a gallery, is also equipped with the communication system, connecting the world beyond the screen and the neighborhood.
In addition, an existing water tank was converted into a mobile bar that serves as a visual symbol bridging both worlds. It can also be used as a reception area or for selling goods, depending on the nature of the event.
DATA
Title:Under Design Tokyo / Bababa
Architects:Jo Nagasaka / Schemata Architects
Project team: Yuhei Yagi, Yasunori Nakano
Furniture team:Ou Ueno
Address:2−5−15 Shimo-ochiai, Shinjuku-ku, Tokyo
Usage:office, gallery
Construction:TANK
Collaboration:
ENDO Lighting Corp.(lighting)
Shohei Iida (graphic)
So Hashizume (graphic)
Floors:3
Floor area : 576.53㎡
Structure : S
Completion:03/2021
Open:04/2021
Photo:Takumi Ota