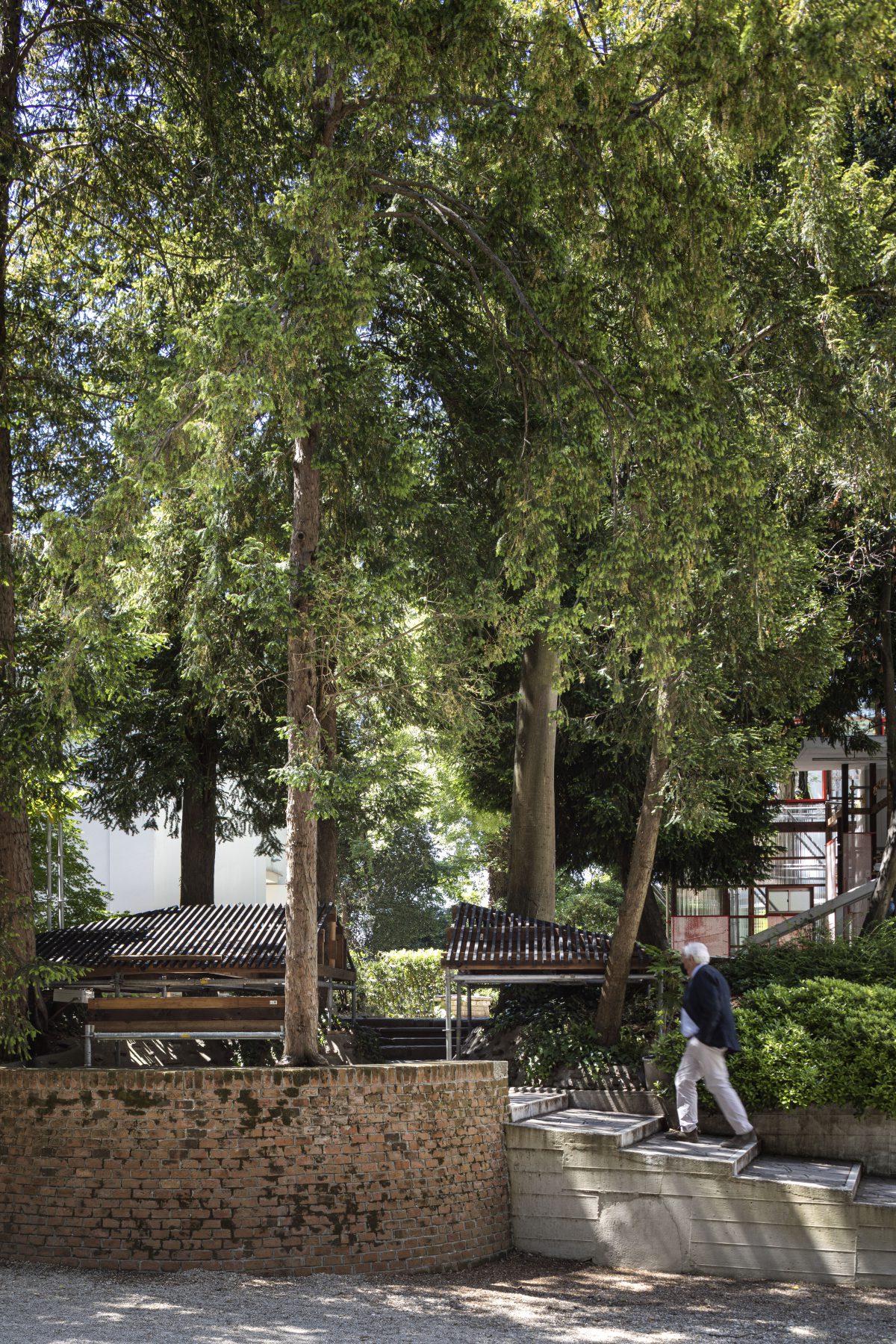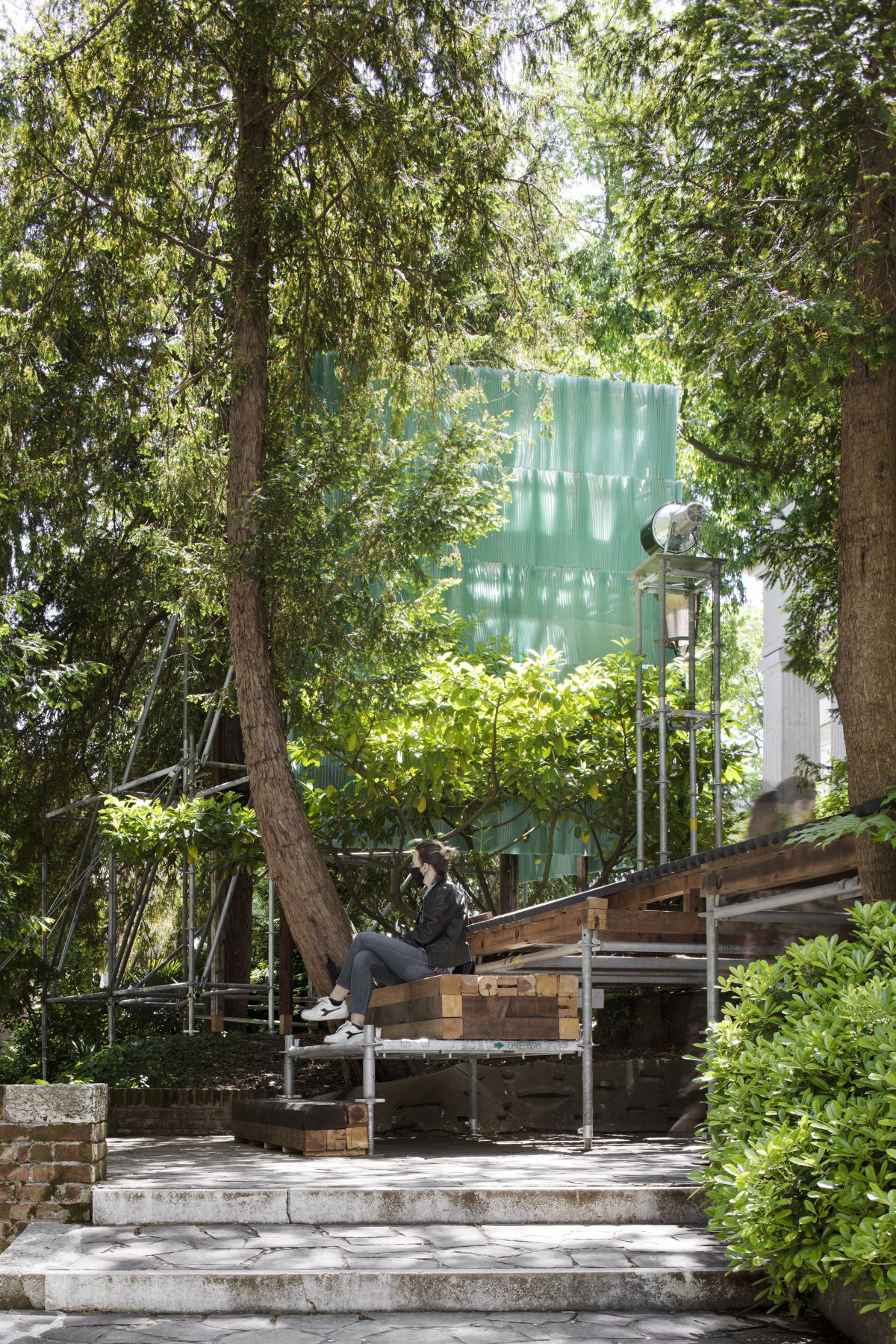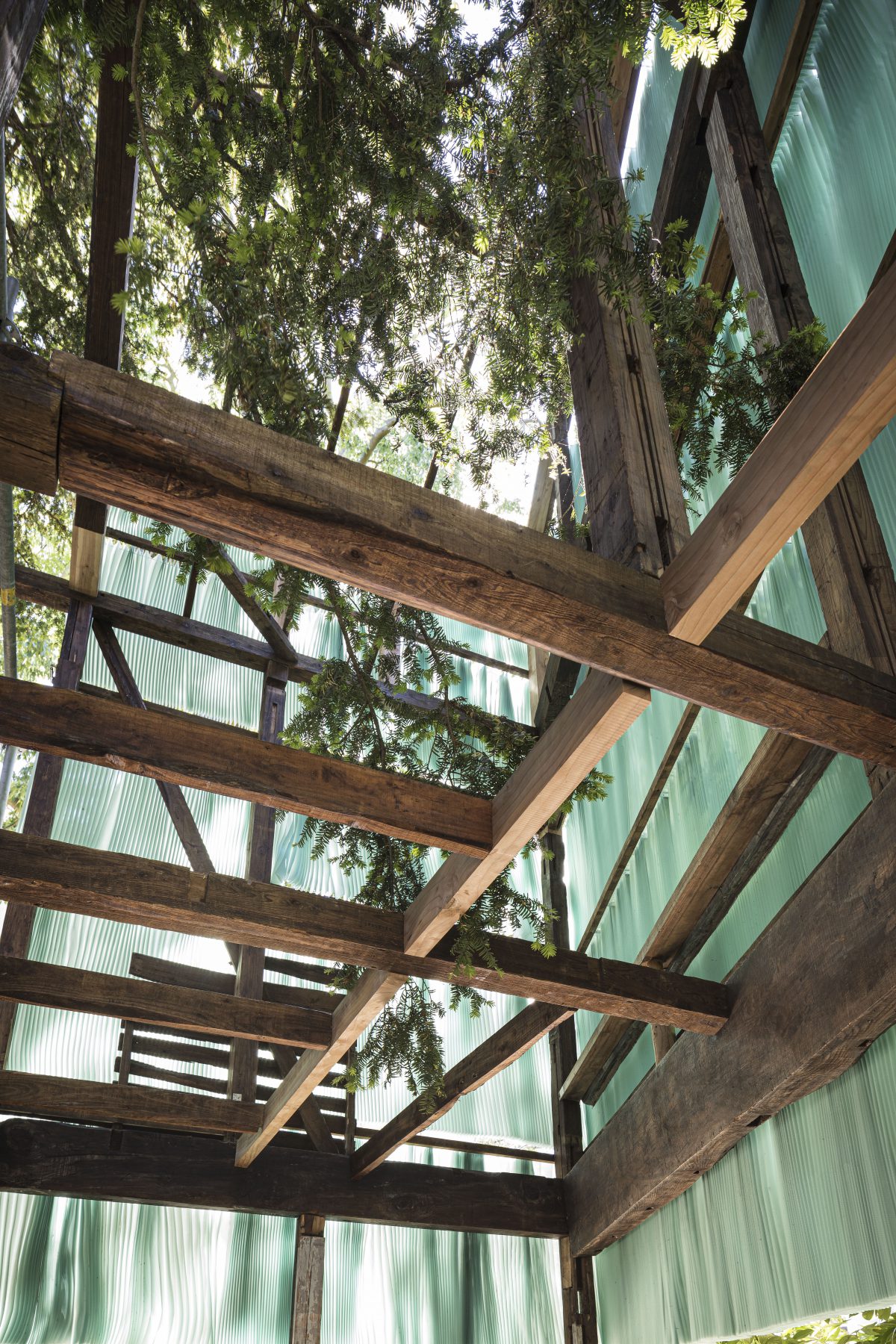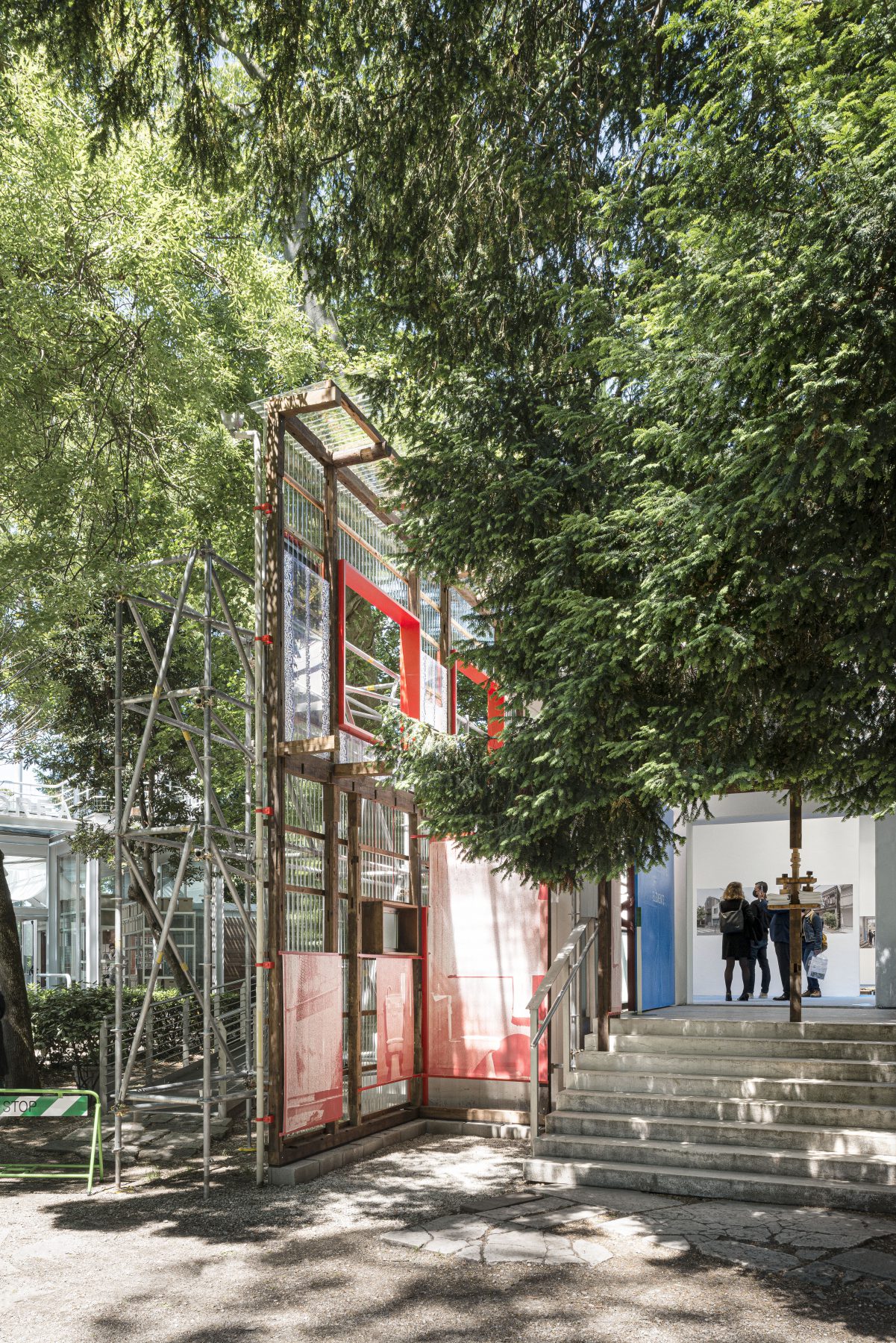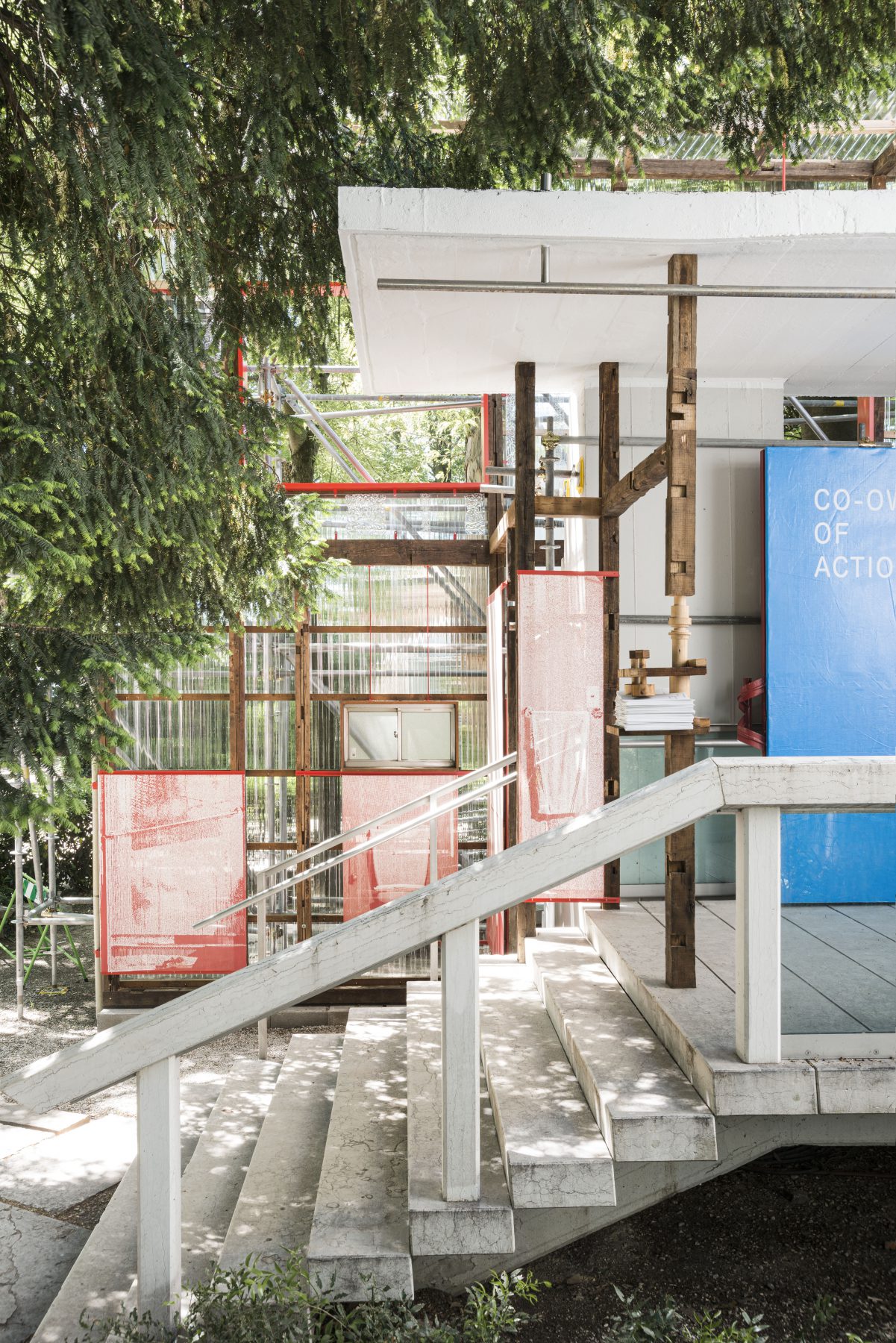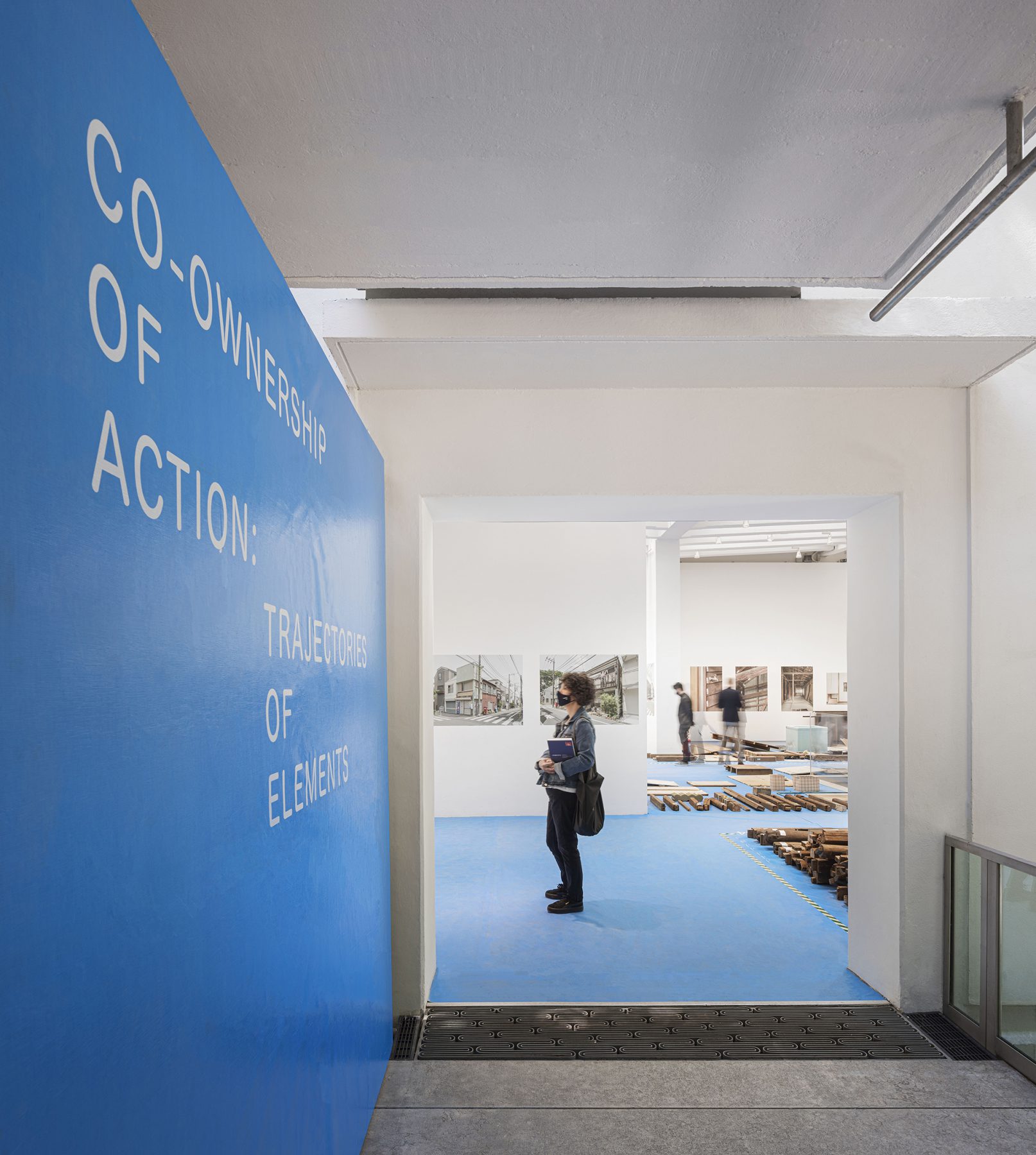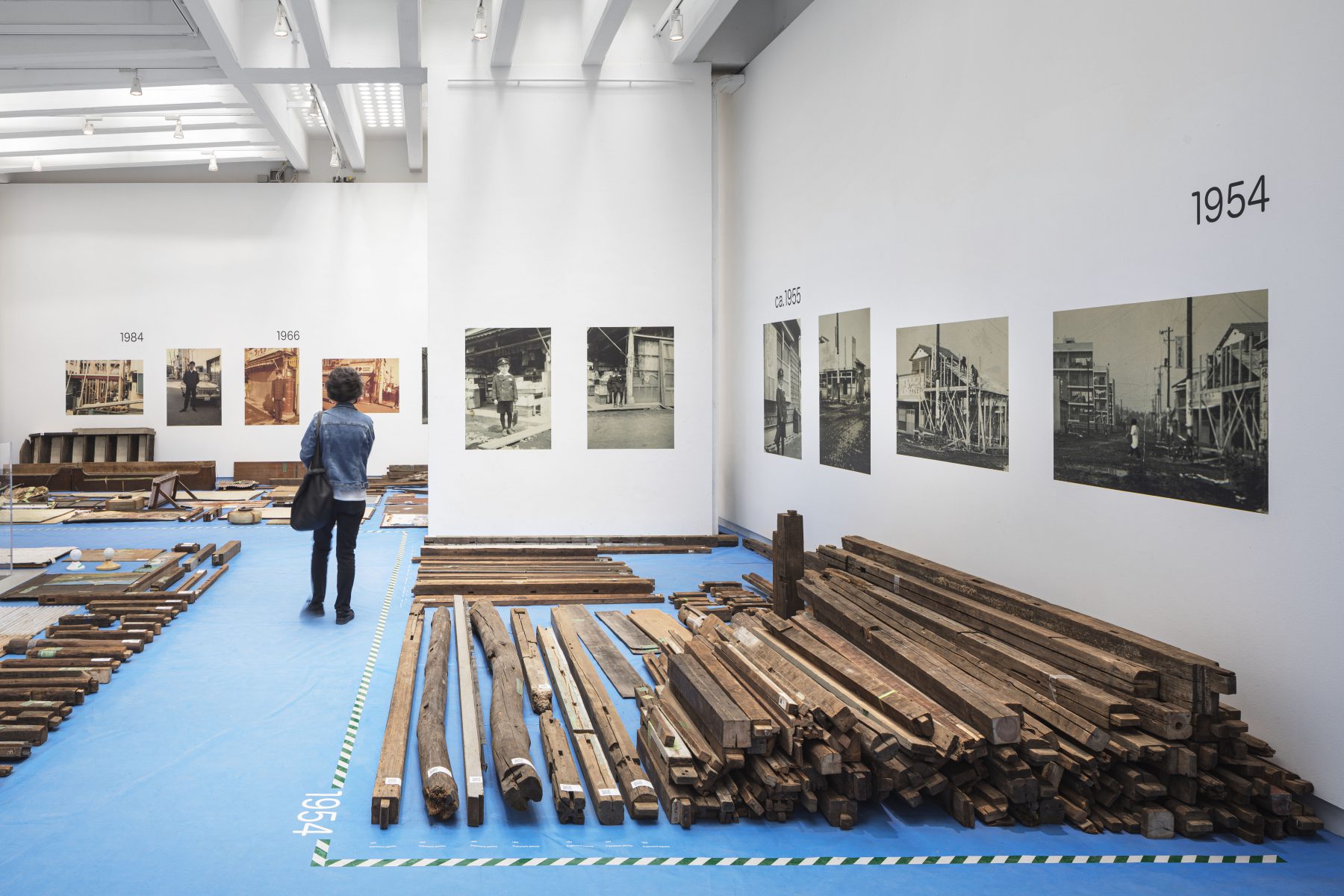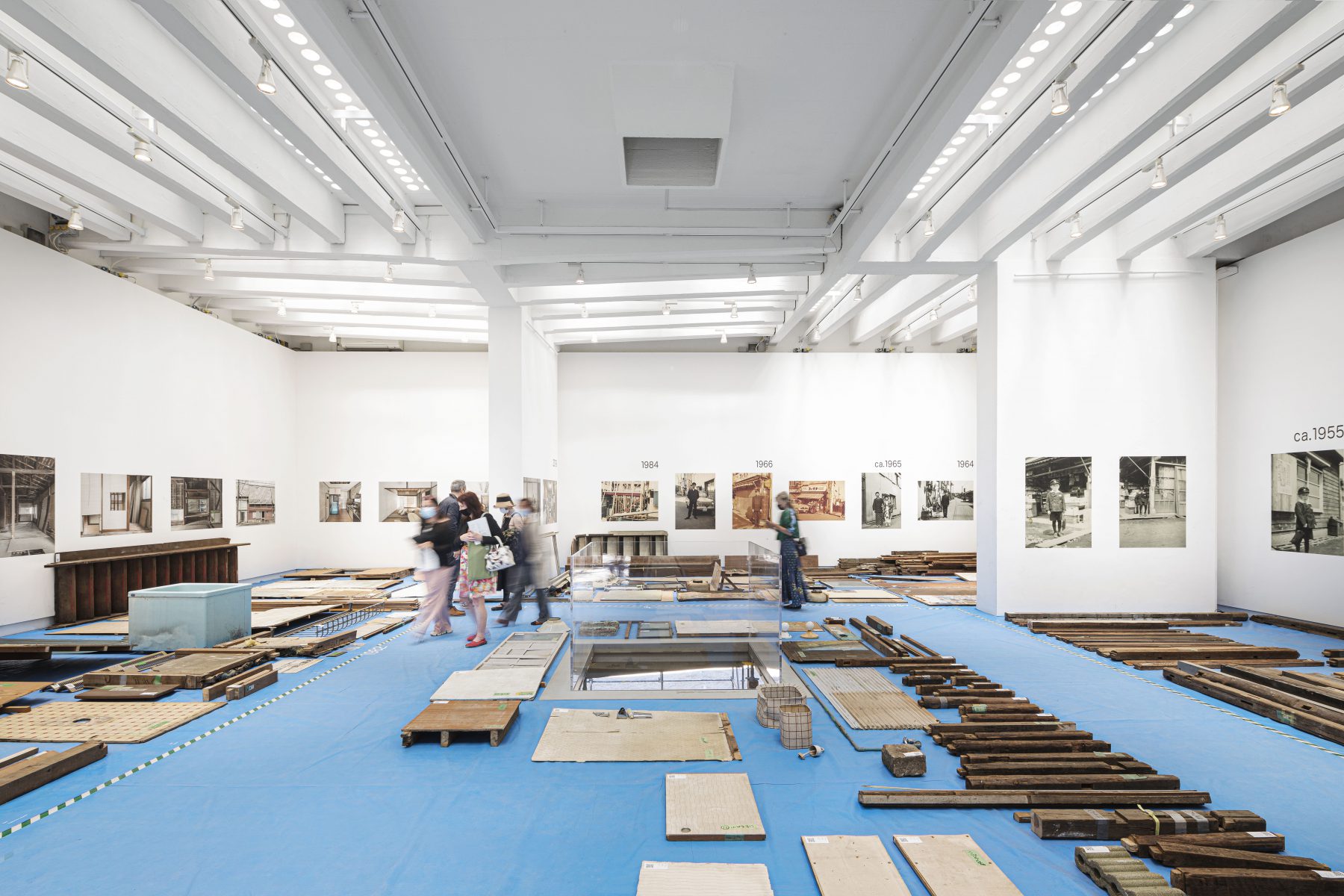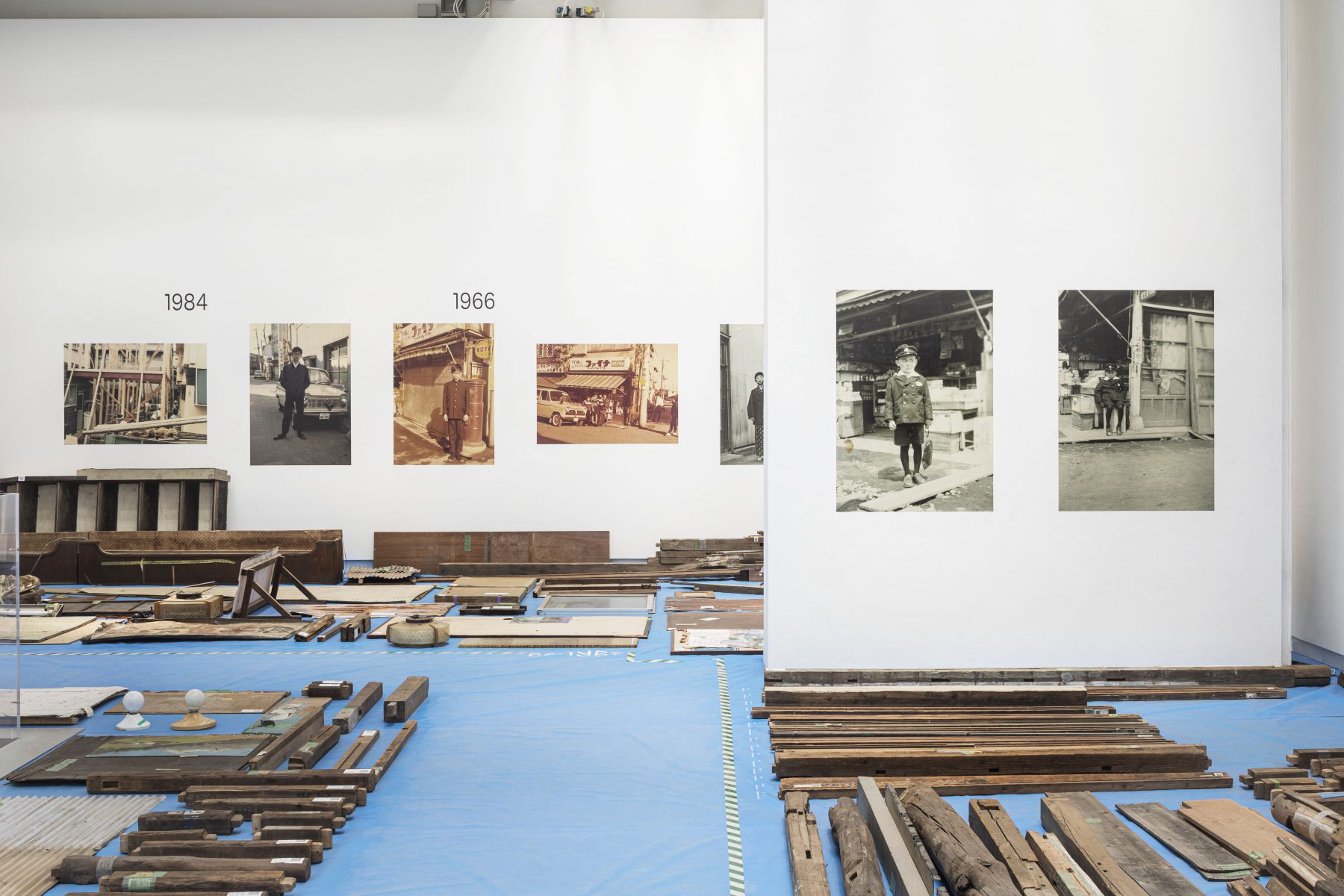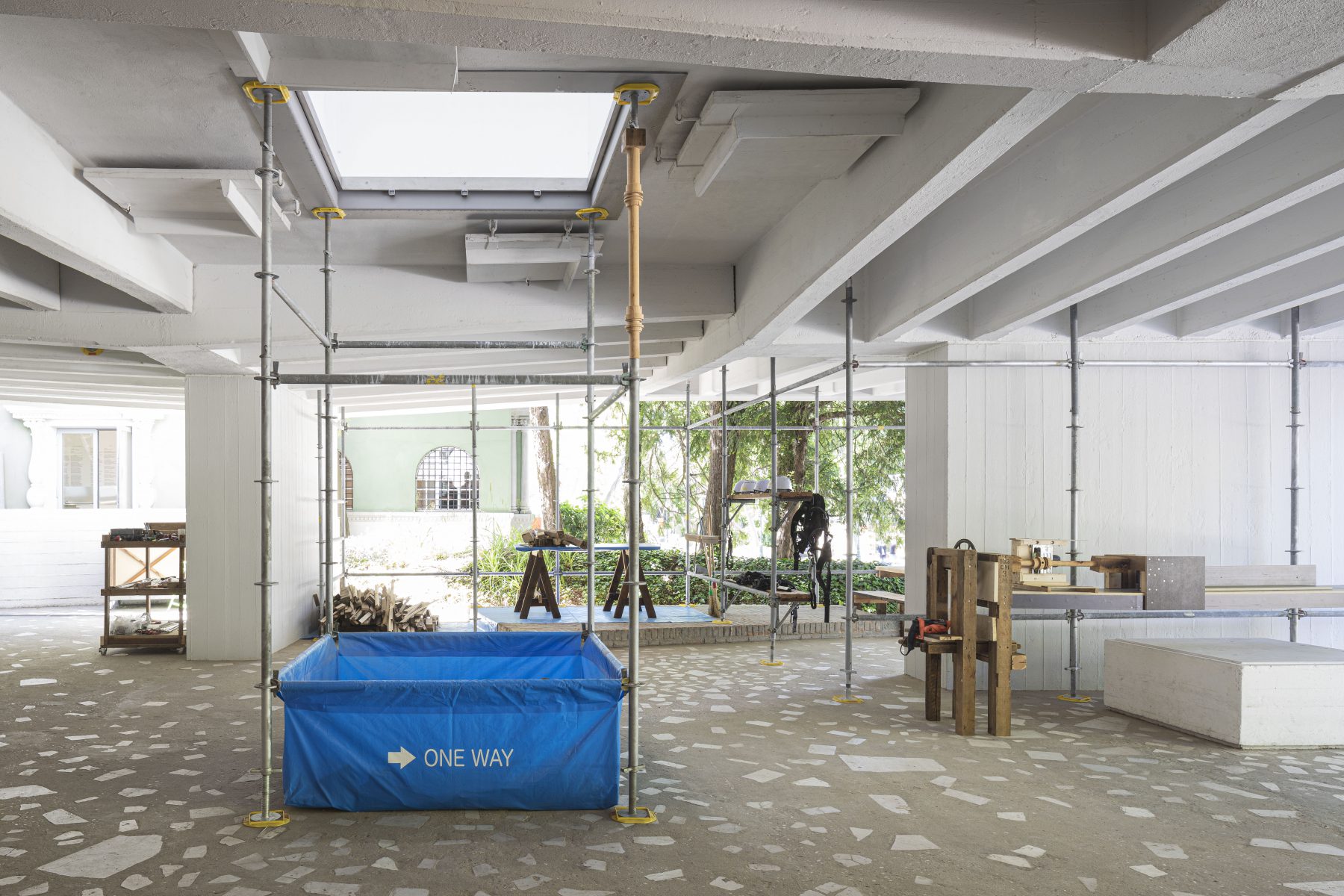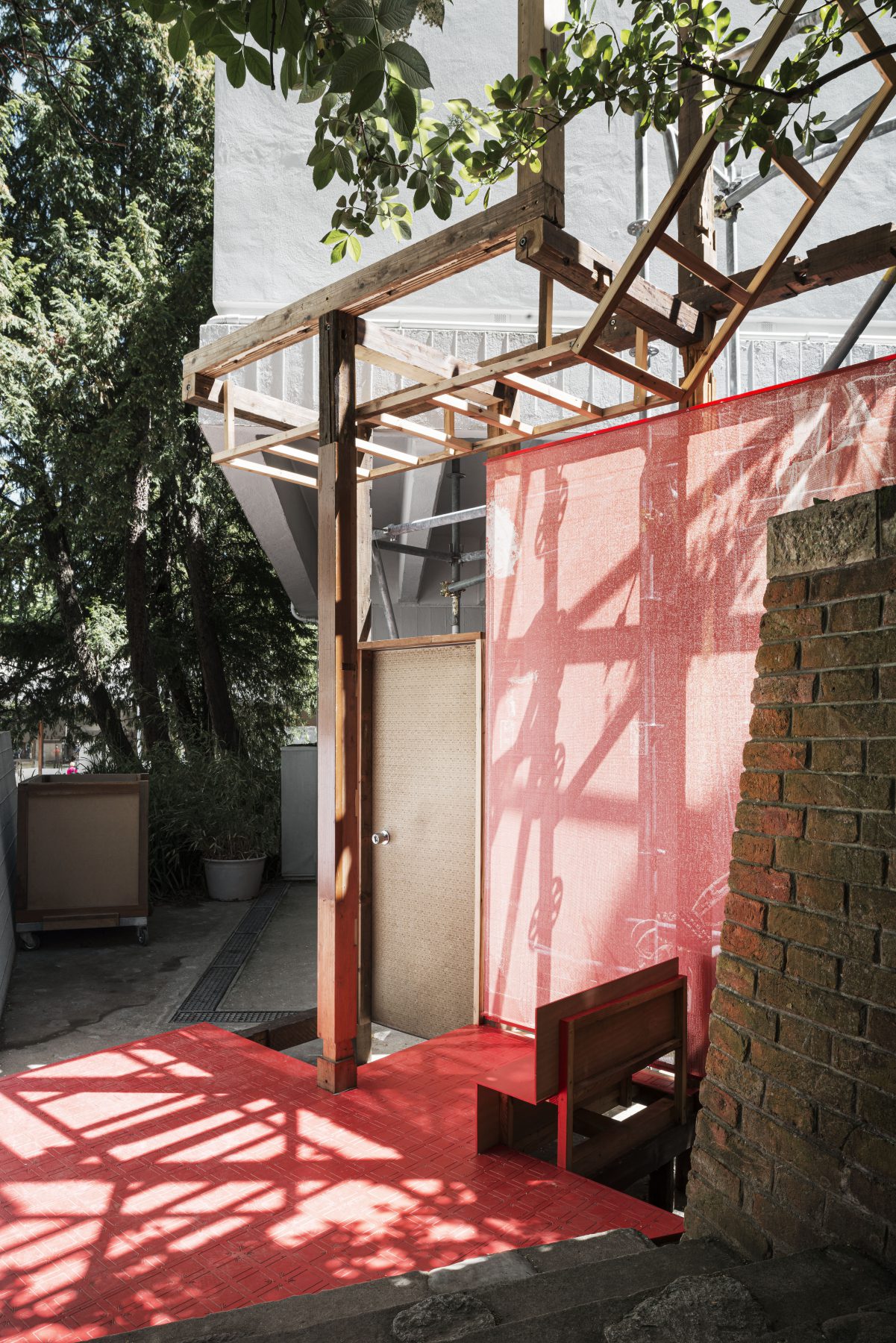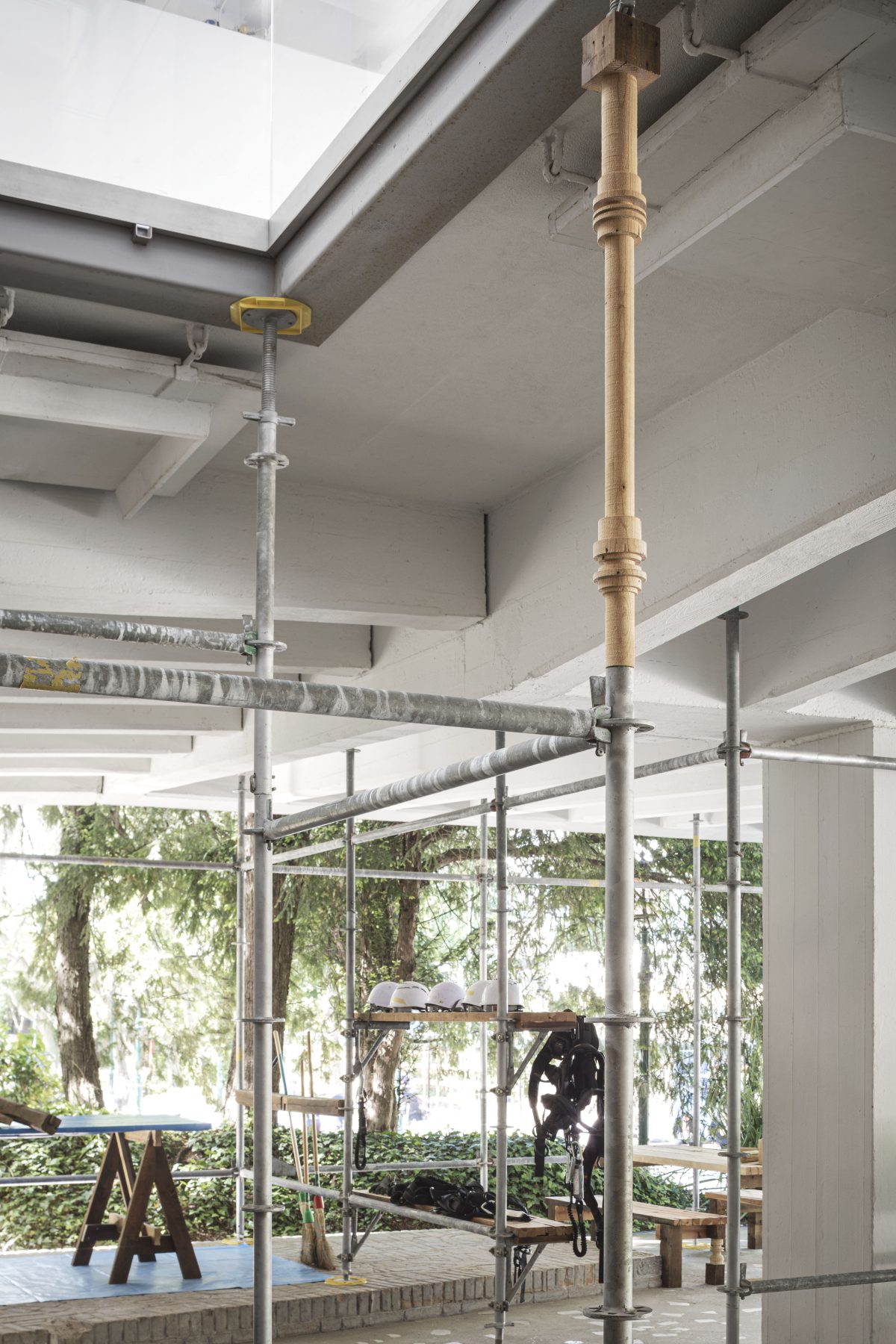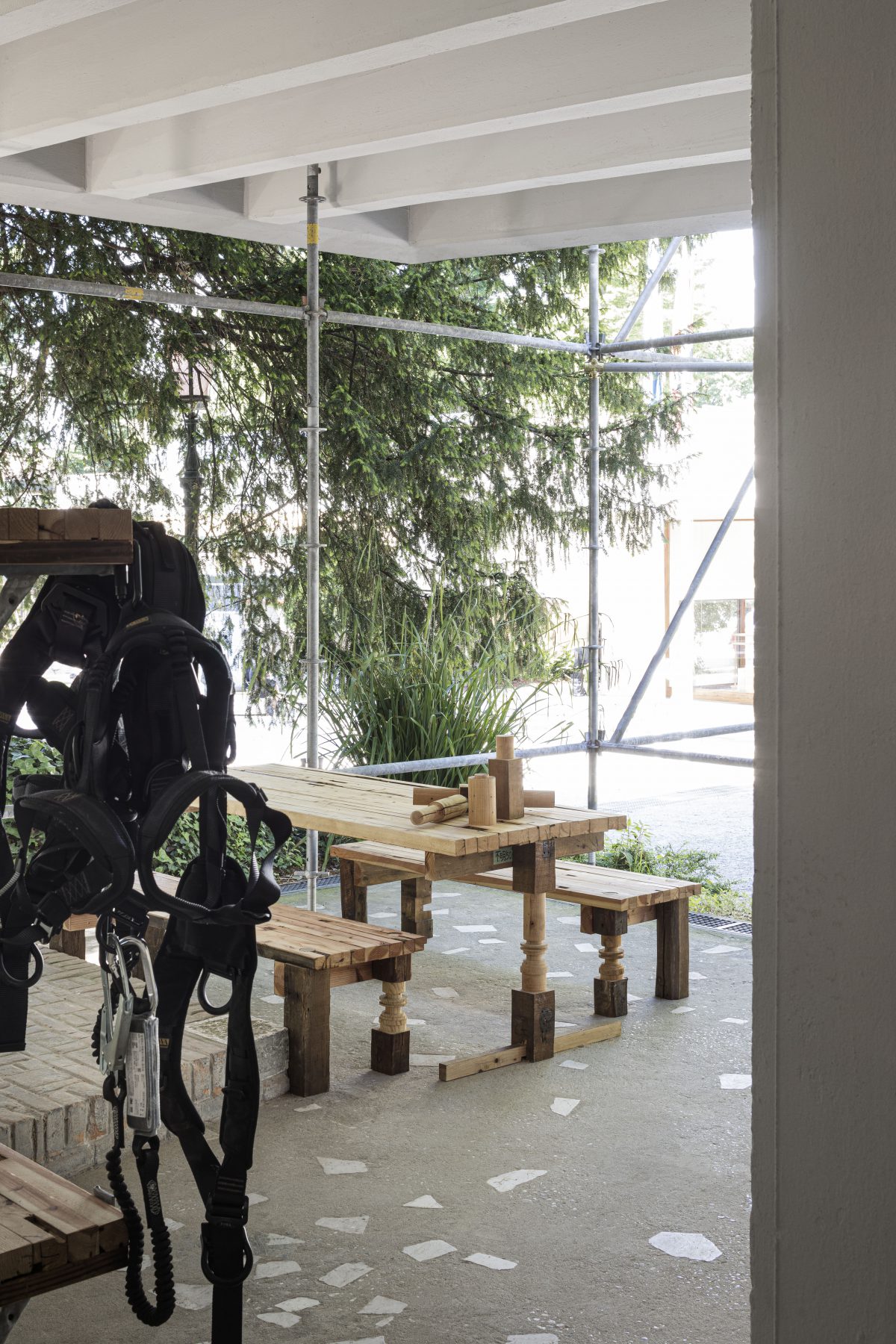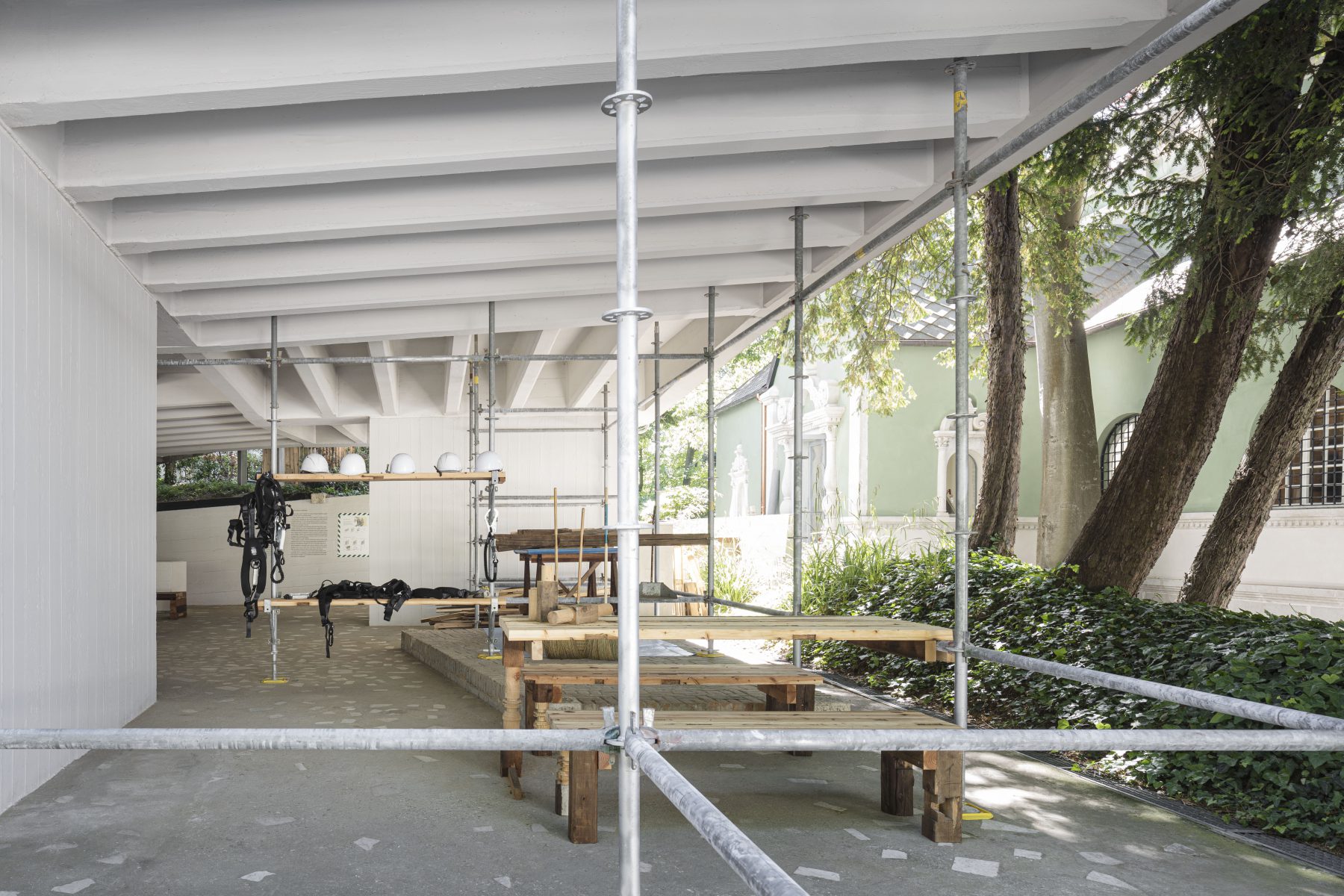 The 17th International Architecture Exhibition -La Biennale di Venezia/The Japan Pavilion https://www.vba2020.jp/
The overall theme of the exhibition, curated by Hashim Sarkis, a Lebanese architect and Dean of the School of Architecture and Planning at MIT, is in the form of a question, "How will we live together?."
As an answer to this question, the Japan Pavilion is currently hosting an exhibition titled "Co-ownership of Action: Trajectories of Elements" curated by Kozo Kadowaki, consisting of a 65-plus-year-old Japanese wooden house.
The house was disassembled after ending its role as a residential building. The disassembled materials have crossed the sea and are now being used in new and different ways: the roof turned into benches, the exterior walls into screens, and the blue construction tarpaulin covers into signs.
Through the actions of disassembly, transport, and reconstruction of this building, and through the design of the chain of architectural production, we are addressing the theme of this year's exhibition, "How will we live together?," and are also proposing new approaches to various questions that our society is facing today, including the future of international exhibitions and sustainability.
Jo Nagasaka's Proposal
We were responsible for the design of the material storage area (exhibition space) and the workshop (pilotis), which are key to expressing the concept of the chain of architectural production.
First, we designed a temporary enclosure using steel pipe scaffolding and blue tarpaulin, which serves as the basic framework of the exhibition venue. And the other four architects including Ryoko Iwase, Toshikatsu Kiuchi, Taichi Sunayama, and Daisuke Motogi, worked with parts of the disassembled building transported from Japan, reassembled them, converted them to required uses, and constructed an "exhibition hall" (courtyard) reinforced by the pipe scaffolding, which they presented as a proposal for the secondary use of the former Takamizawa House.
In the meantime, we made small pieces of furniture from random leftover materials of the disassembled house, which we presented as a design proposal for its tertiary use after the exhibition. In order to make it easier to attach pieces to the freestanding pipe scaffolding, we came up with a circular saw lathe cutting machine that processes the tip of the piece to a diameter of 48.6mm so that it fits to the steel pipe. The circular saw lathe cutting machine can also be used to make male and female cylindrical joints, allowing for a clean assembly of deformed pieces that do not fit together perfectly.
Data
The 17th International Architecture Exhibition
– La Biennale di Venezia
Theme: How will we live together?
The Japan Pavilion
Theme: Co-ownership of Action: Trajectories of Elements
Commissioner: The Japan Foundation
<Curator>
Kozo Kadowaki
<Participants>
Architects:
Jo Nagasaka
Ryoko Iwase
Toshikatsu Kiuchi
Taichi Sunayama
Daisuke Motogi
Designer:
Rikako Nagashima
<Other collaborators>
Researchers:
Norimasa Aoyagi
Aya Hiwatashi
Naoyuki Matsumoto
Tetsu Makino, Building System Design Laboratory at Meiji University (Kozo Kadowaki, Makoto Isono, Kimihito Ito)
Editor:
Jiro Iio
Advisor:
Kayoko Ota
Photo:
Jan Vranovský
Movie:
Hirofumi Nakamoto
Exhibition Design:
Schemata Architects (Jo Nagasaka, Sanako Osawa)
Studio IWASE | Architecture + Landscape (Ryoko Iwase, Kaoru Endo, Musashi Makiyama)
sunayama studio + Toshikatsu Kiuchi Architect (Taichi Sunayama, Toshikatsu Kiuchi, Risako Okuizumi, Takuma Shiozaki, Kei Machida / Zu Architects)
DDAA (Daisuke Motogi, Riku Murai)
Graphic Design:
village® (Rikako Nagashima, Kohei Kawaminami, Hiroyuki Inada)
web developer:
Kei Fujimoto
Structural Engineering:
TECTONICA (Yoshinori Suzuki, Kakeru Tsuruta)
Mitsuhiro Kanada Studio at Tokyo University of the Arts (Mitsuhiro Kanada)
yasuhirokaneda STRUCTURE (Yasuhiro Kaneda)
Exhibition Construction:
TANK (Naritake Fukumoto, Ai Noguchi, Takashi Arai)
Takahiro Kai
Tsuguhiro Komazaki
Takashi Takamoto
Masayasu Fujiwara
Mauro Pasqualin
Pieter Jurriaanse
Paolo Giabardo
Valentino Pascolo
Jacopo David
Tommaso Rampazzo
Fabrication Cooperation:
So Sugita Lab at Hiroshima Institute of Technology
Local Coordinator:
Harumi Muto
Exhibition Design Management:
associates (Kozo Kadowaki, Akiko Kadowaki)
<Sponsors>
With special support of:
Ishibashi Foundation
Sponsored by:
Stroog Inc.
JINS Holdings Inc.
Suikoukai Medical Corporation, Japan
KAMAWANU CO., LTD.
Window Research Institute
In cooperation with:
under design Co., Ltd.
IWASAKI ELECTRIC CO., LTD.
NBC Meshtec Inc.
KUMONOS Corporation
DAIKO ELECTRIC CO., LTD.
Japan 3D Printer Co., Ltd
HAGIHARA INDUSTRIES INC.
Rotho Blaas