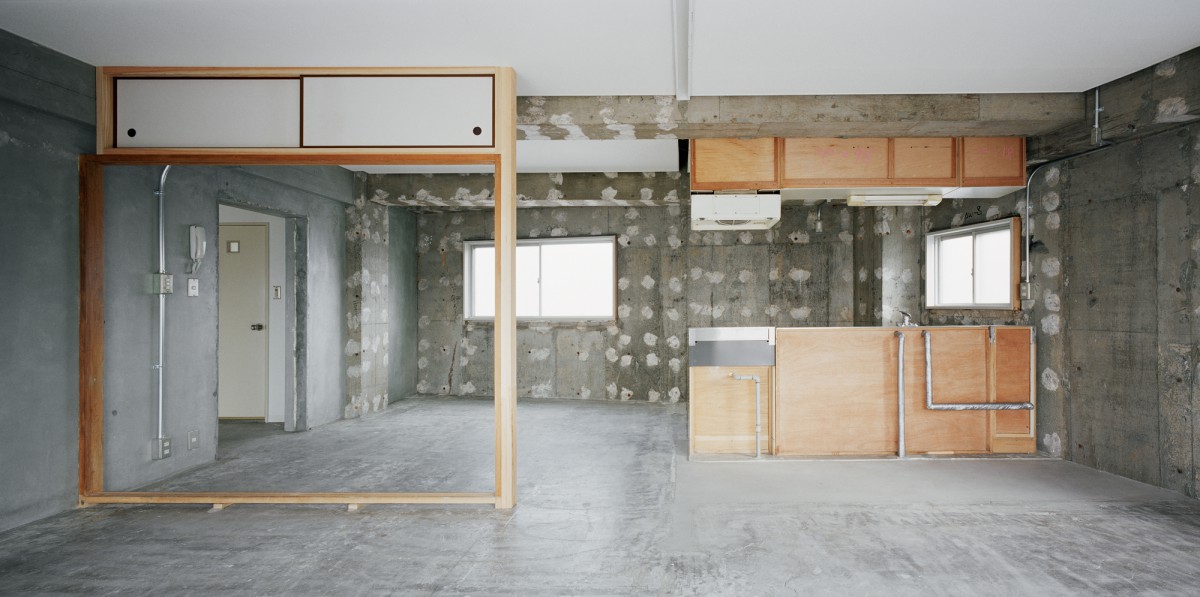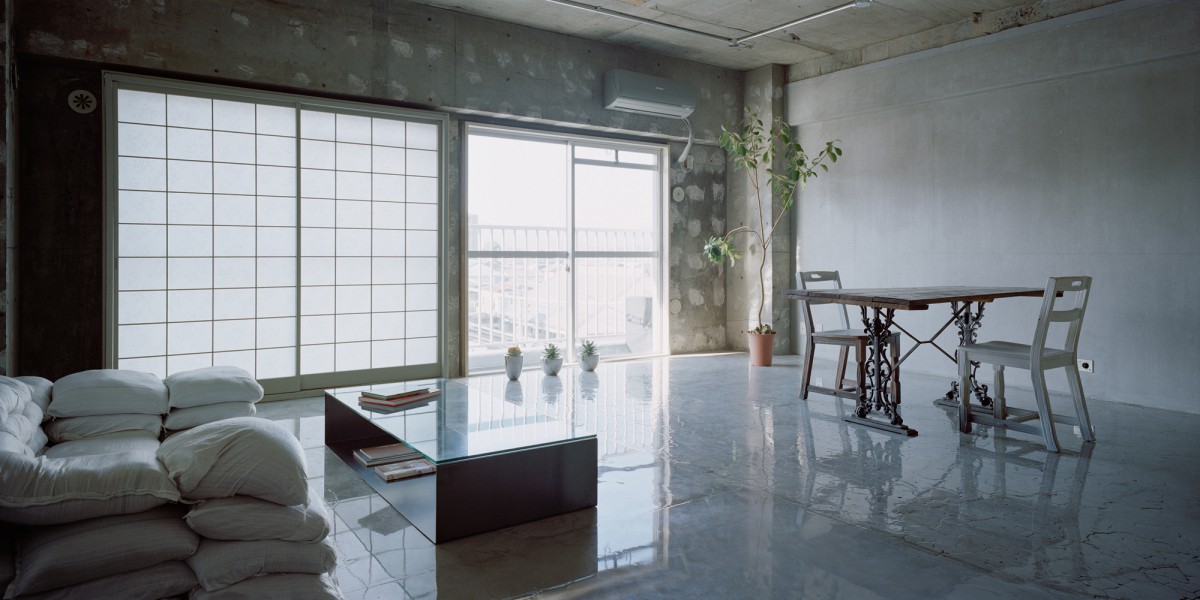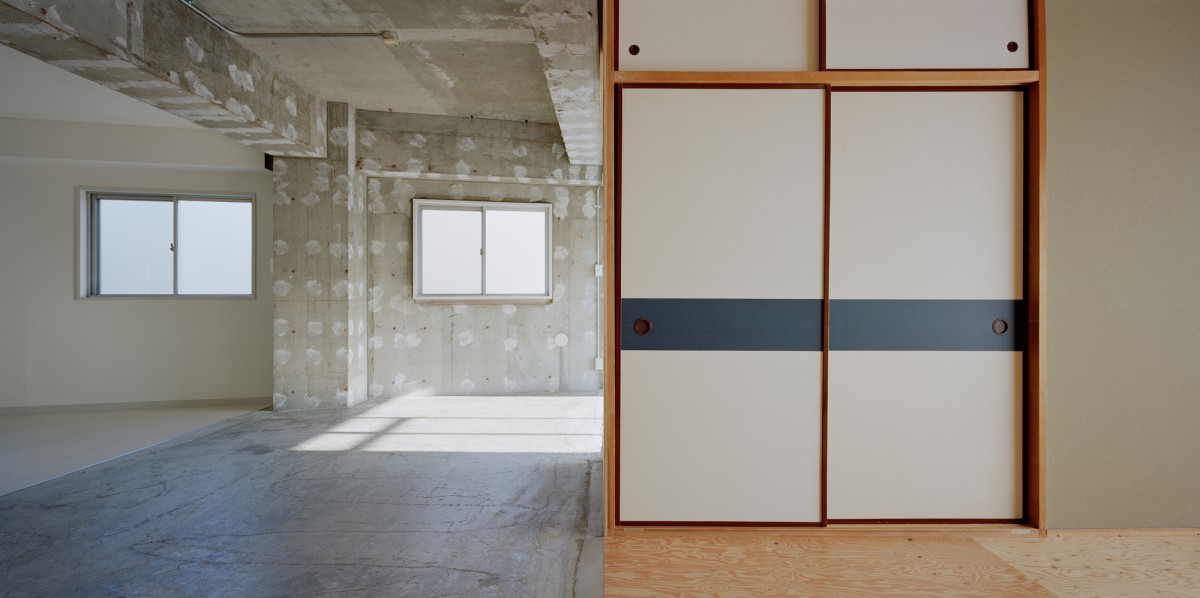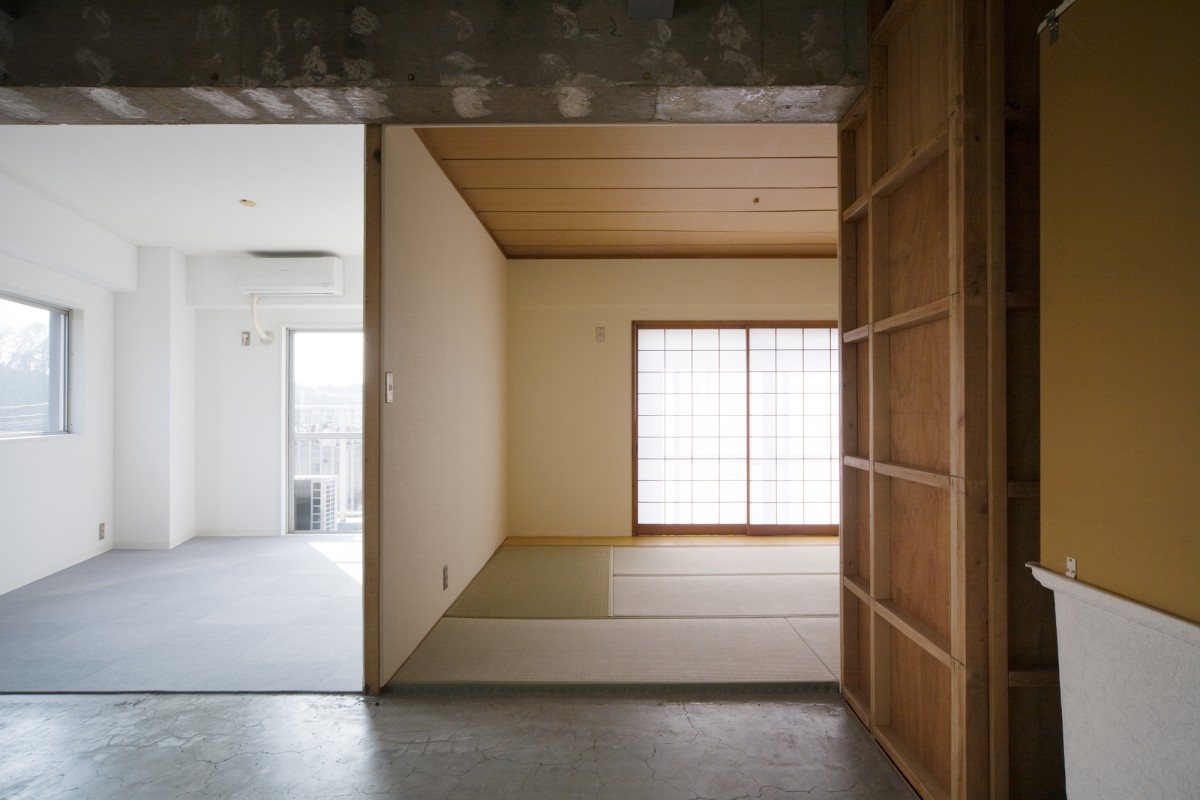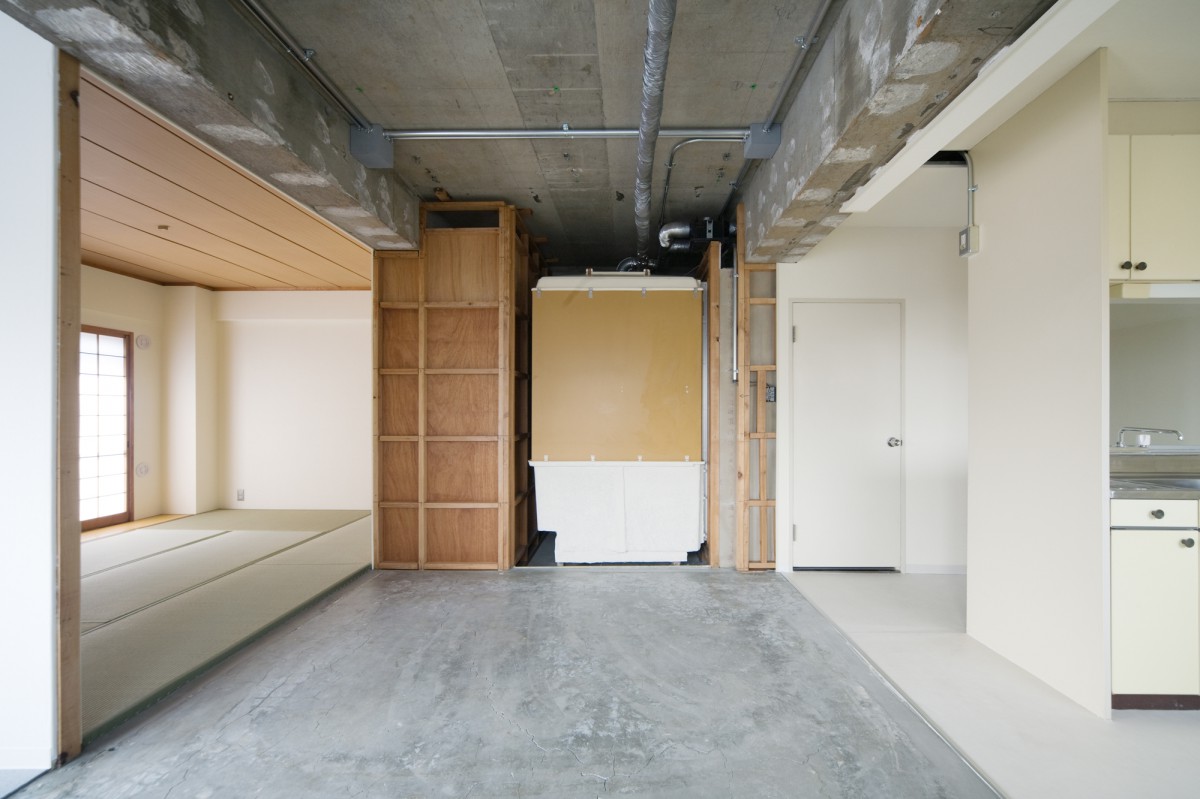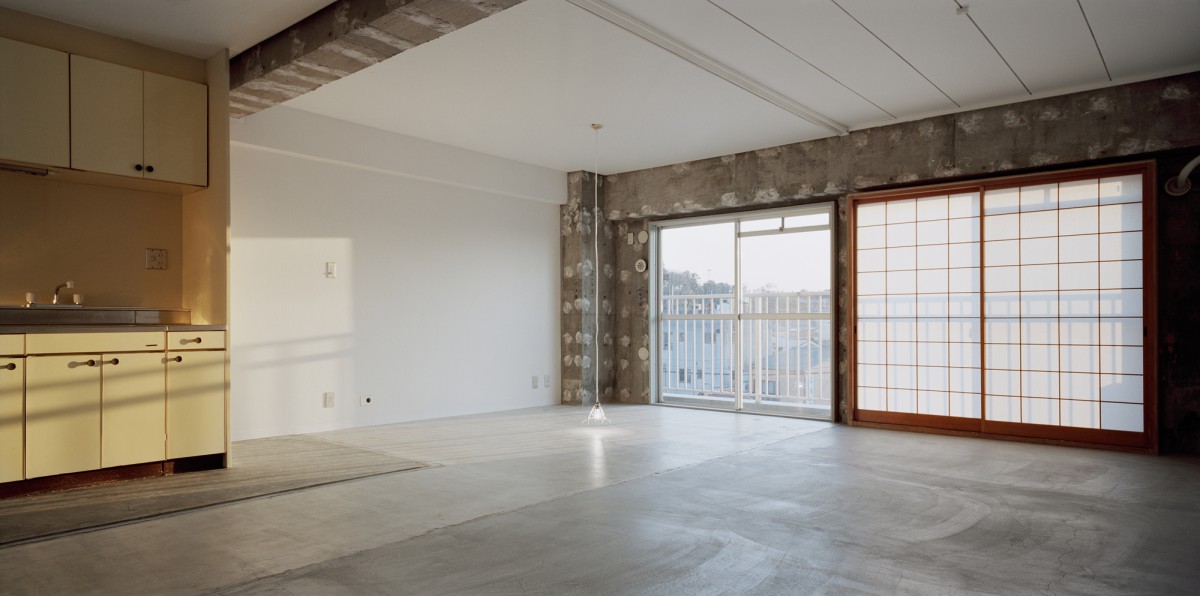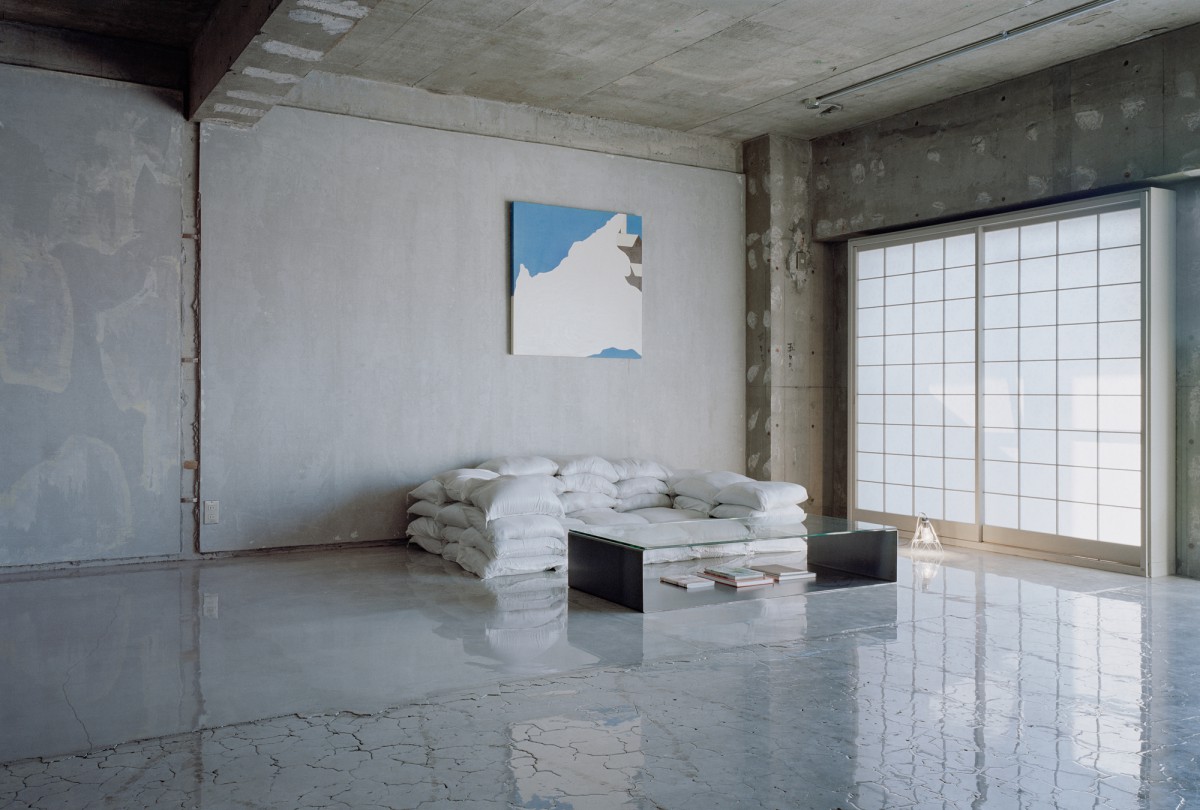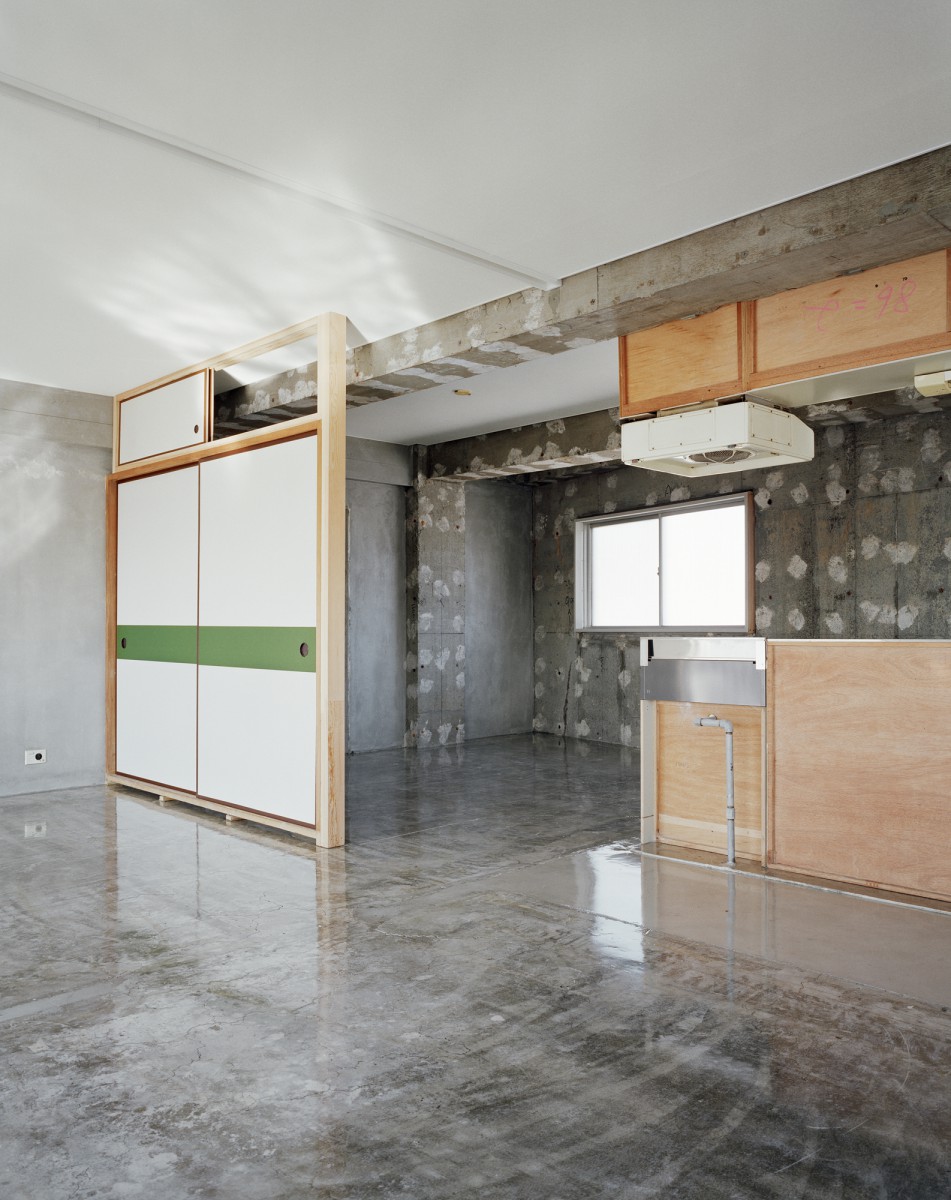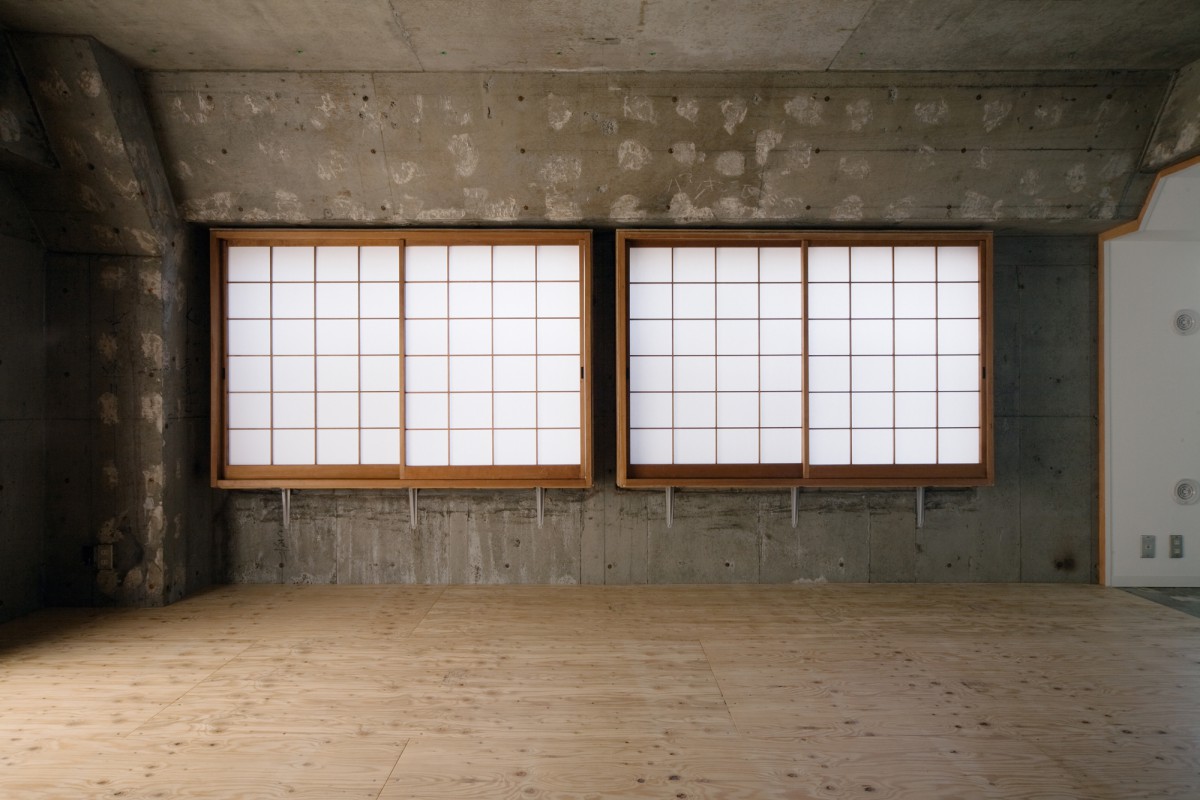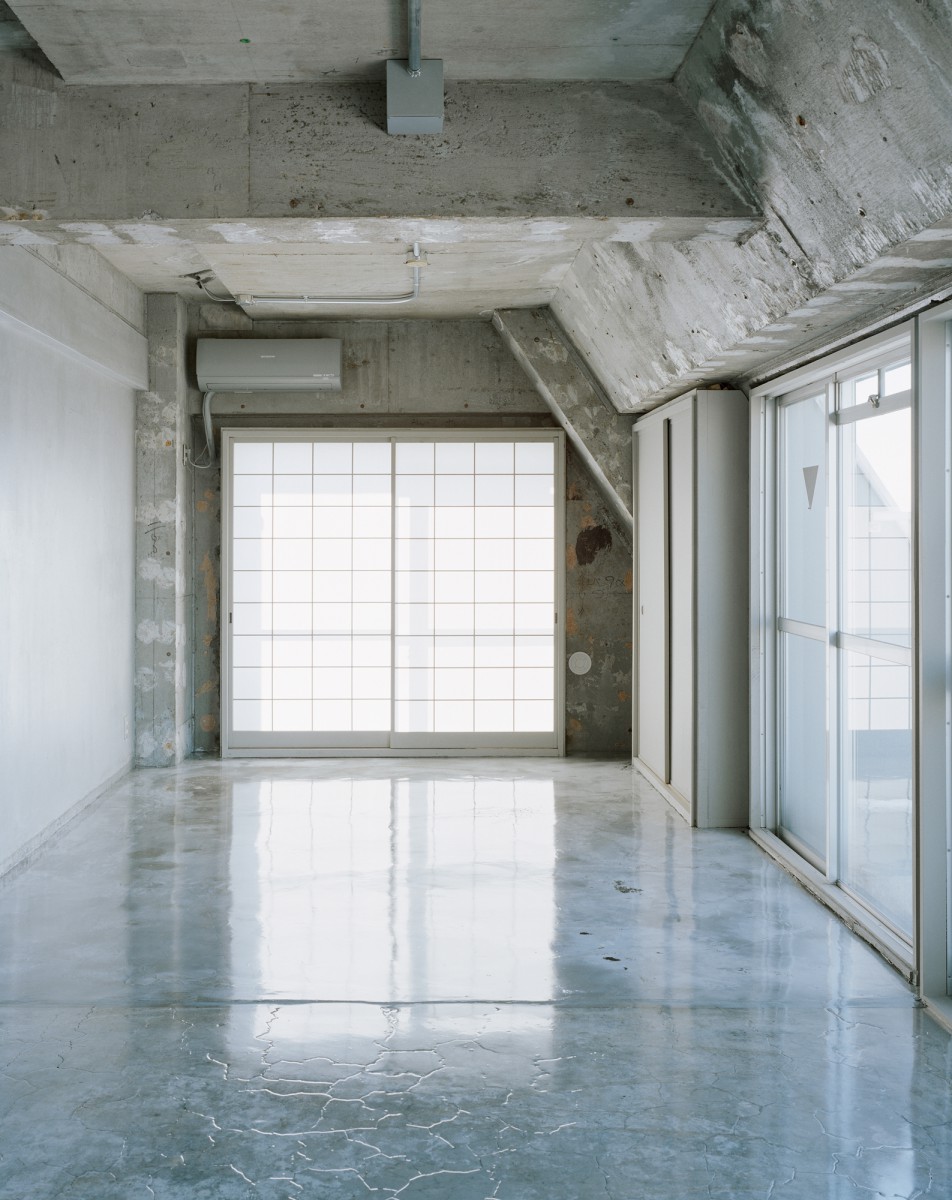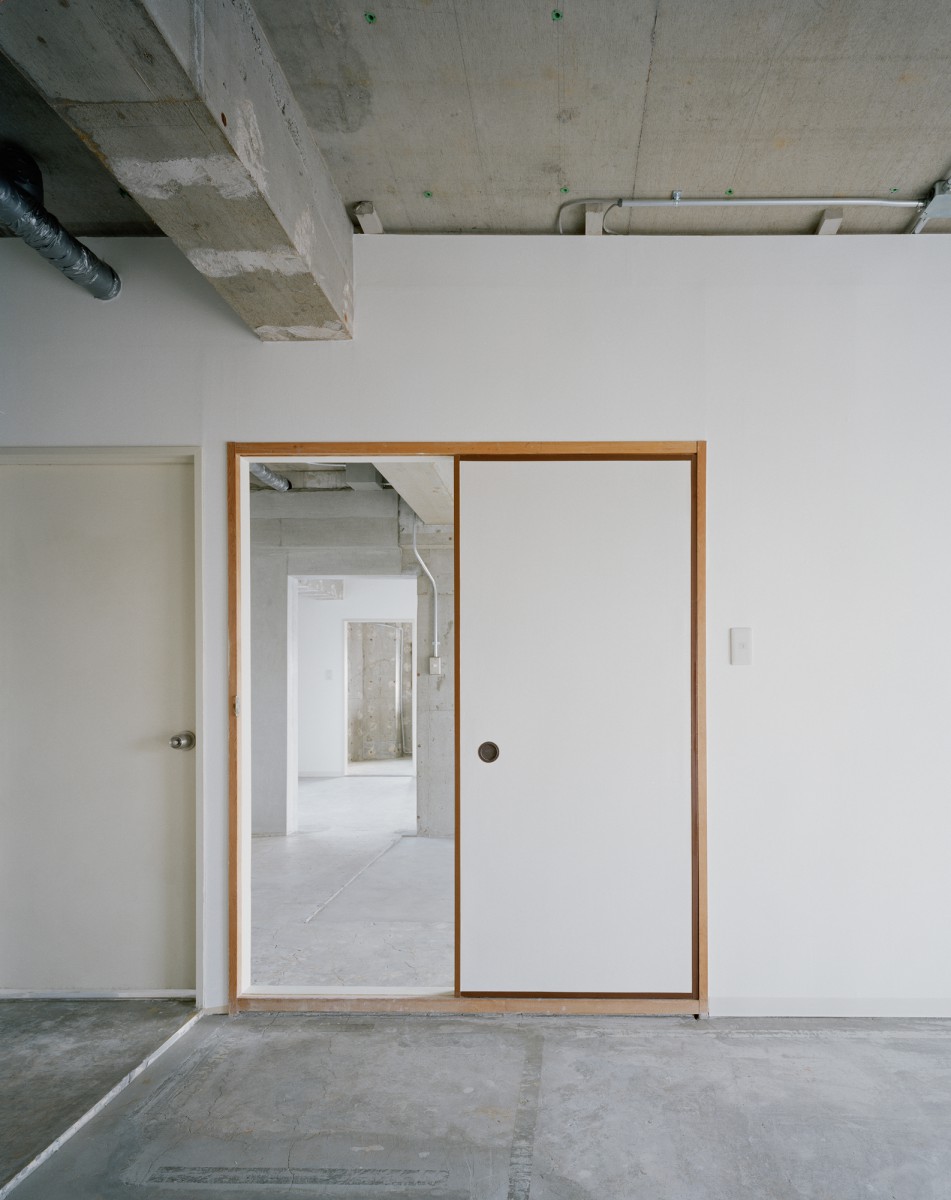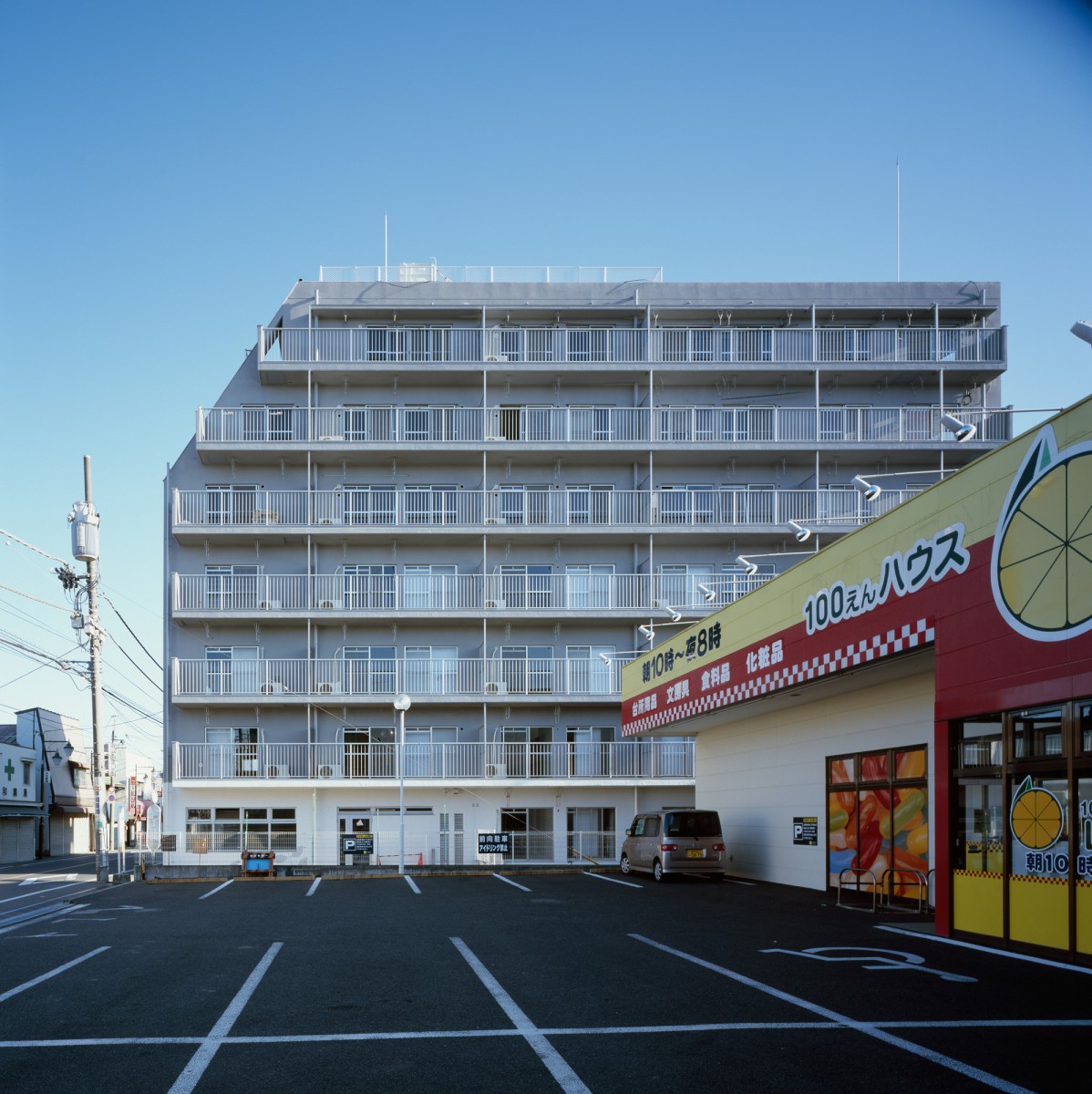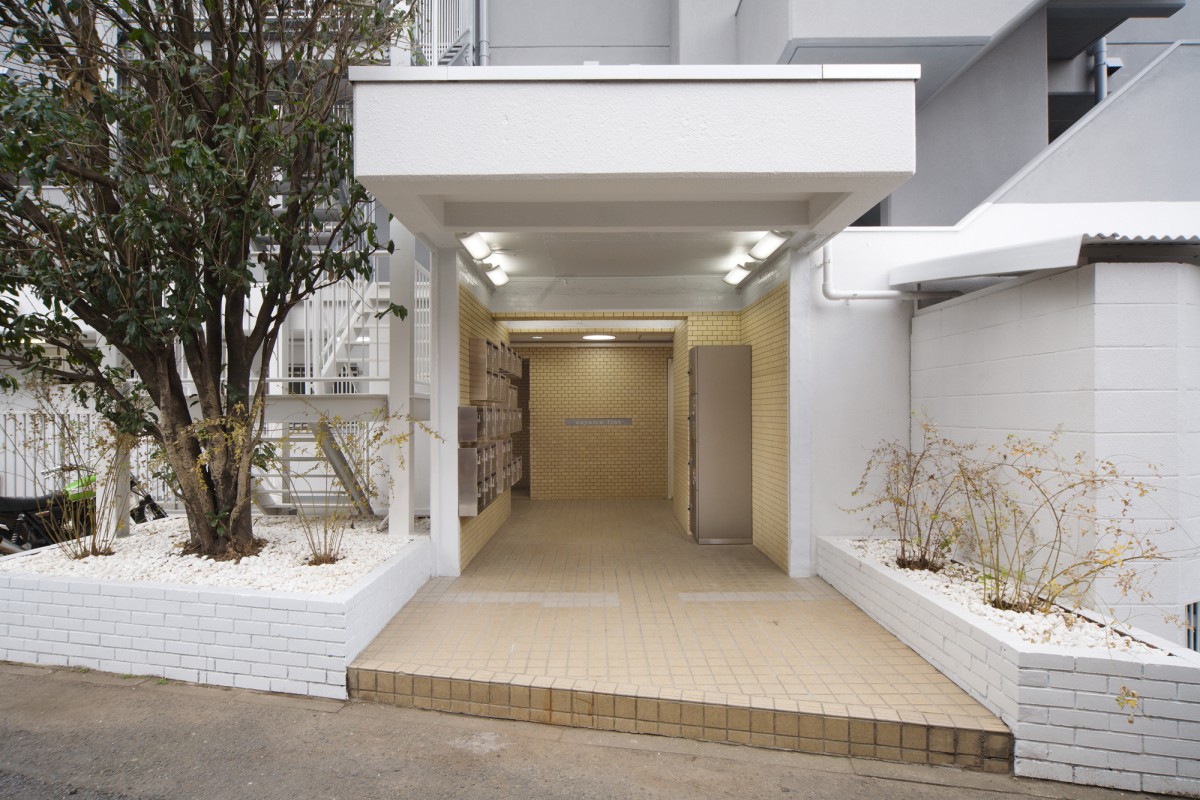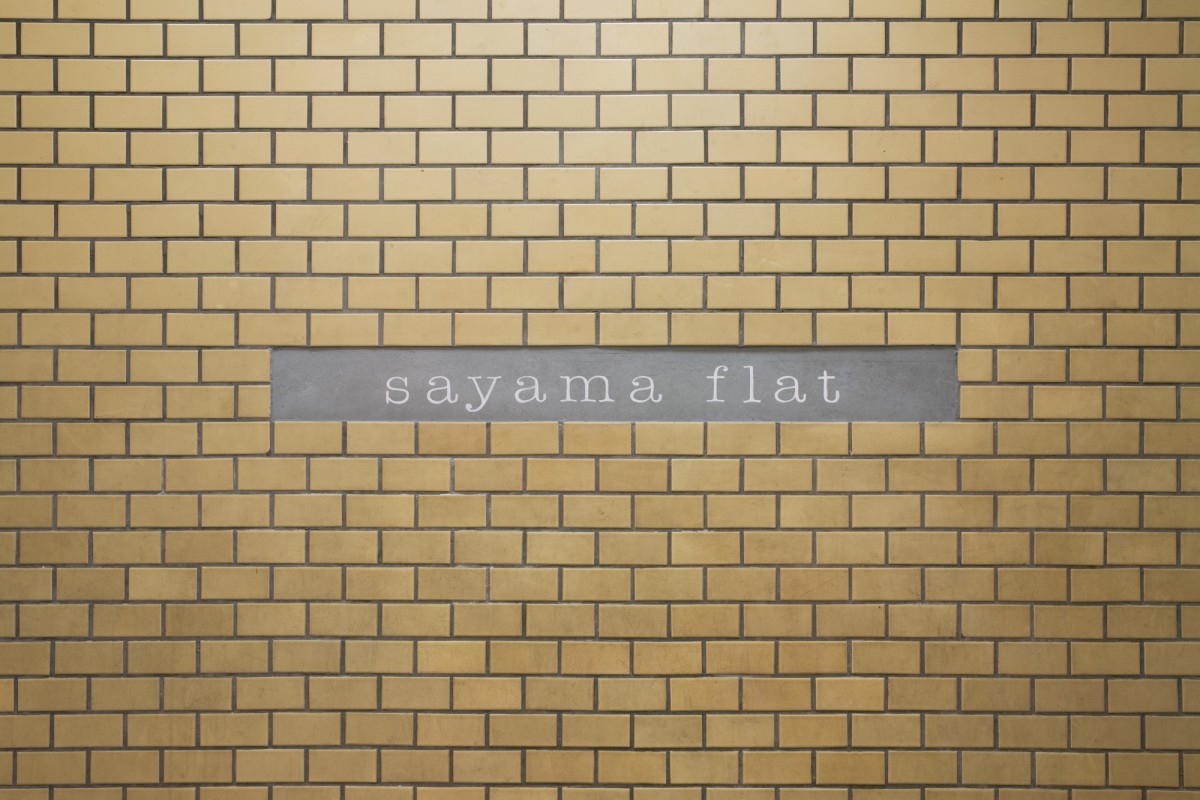 The apartment building accommodates 30 residential housing units composed of so-called "nLDK", a standard housing plan composed of "n" numbers of bedrooms, living room, dining room and kitchen. It was 38 years old at the time of this renovation, and the client wanted to convert its use from company apartments to apartments for rent. The building was located at a distance of 15 minutes walk from Sayama Station, which is about 50 minutes train ride from Shinjuku Station.
Due to the inconvenient location, the client had to keep the rent low, and consequently we were required to keep the construction cost at approximately one million yen per apartment, which was an extremely low budget. We were not able to afford a standard design process such as making models, doing design studies, drawing documents, presenting to the client and getting approval for each apartment.
Instead, we selected four apartment units and experimented with the "DIY construction" method; we would make design decisions as we went on demolishing and constructing on site; and the client would check and approve the result there without the intermediate "design" process. All the four cases were successfully approved, and we continued this DIY method to renovate the rest of the apartments.
Our DIY process basically started from removing unnecessary walls to bring more light into the dark and gloomy space. We realized this demolition process itself was very effective in improving the space. Thus we chose to design and recompose the space by "subtraction", which was also an effective method within the limited budget.
By removing walls here and there, an unexpected encounter of different elements- for example, the paper screen wall in a Japanese room would meet the Western-style kitchen by demolishing the wall in between – and a new spatial order would emerge. Aiming to create such unexpected beauty, we proceeded with the design concept of "subtraction" throughout the construction.
All spaces are comprised of existing components, which were basically ordinary furniture and fixture used for a long time. Such "ordinariness" creates certain tolerance, or a room or to accept something strange or extraordinary.
I believe that the method of "subtraction" should not be limited to interior design, but we should also invent an effective method of "subtraction" to be applied to urban planning in the "shrinking" society such as Japan.
Data
Title: Sayama Flat
Architect: Jo Nagasaka / Schemata Architects
Project team: Keisuke Hatakenaka
Location: Sayama, Saitama Prefecture, Japan
Usage: apartment
Construction: Miyama Good Home
Floor area: 2227.24m2
Completion: January 2008
Photo: Takumi Ota