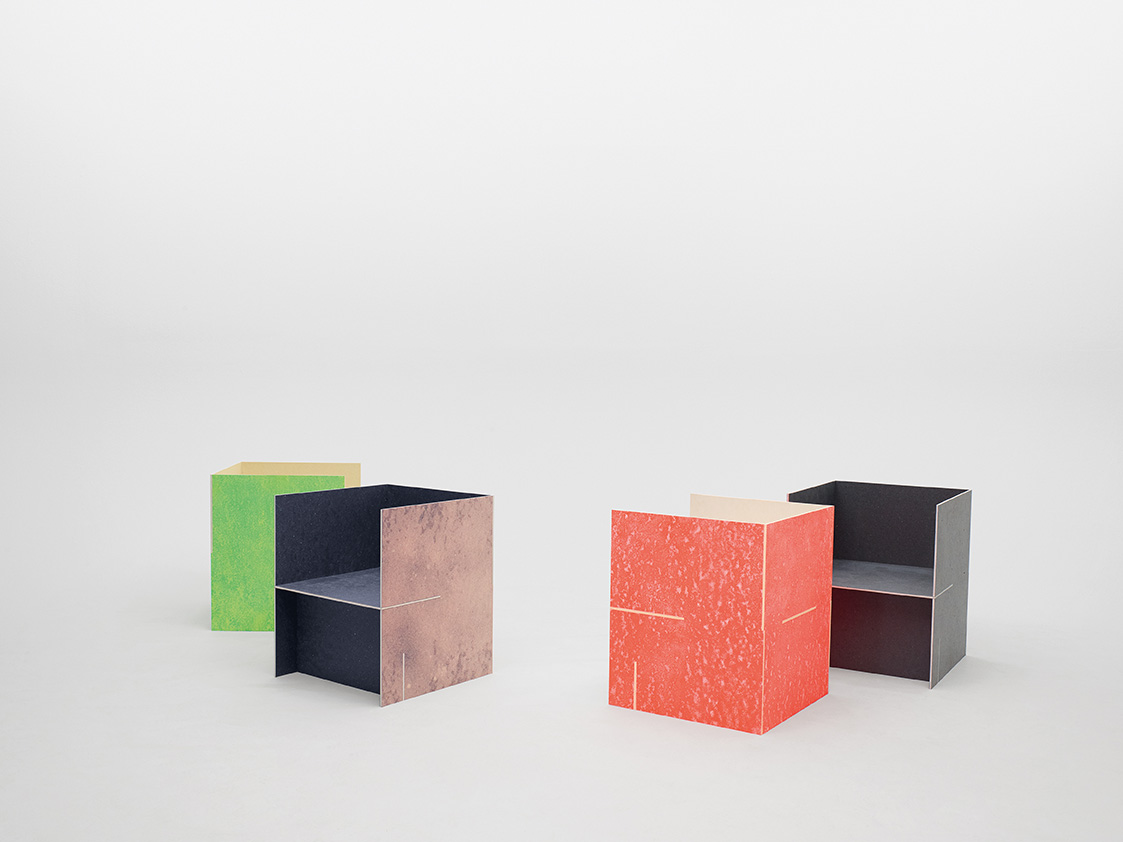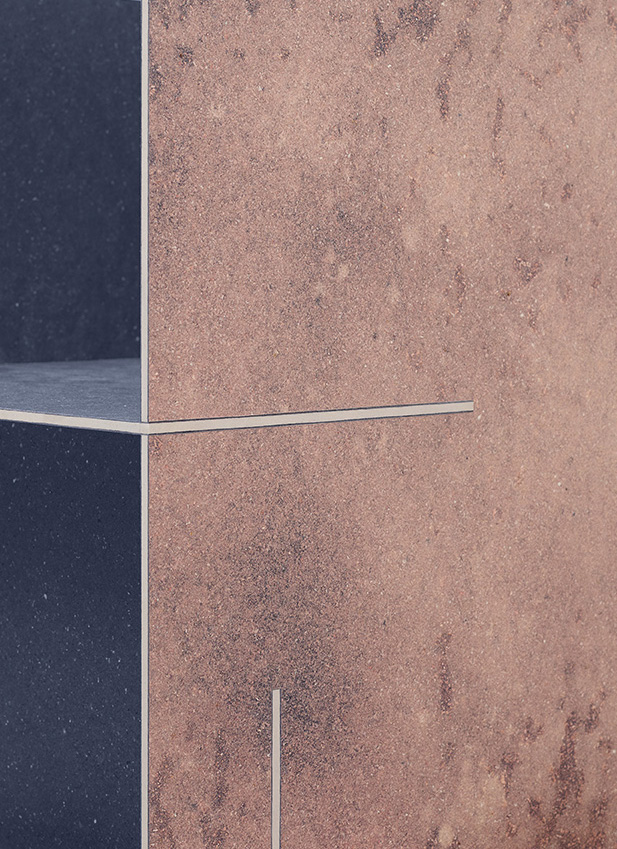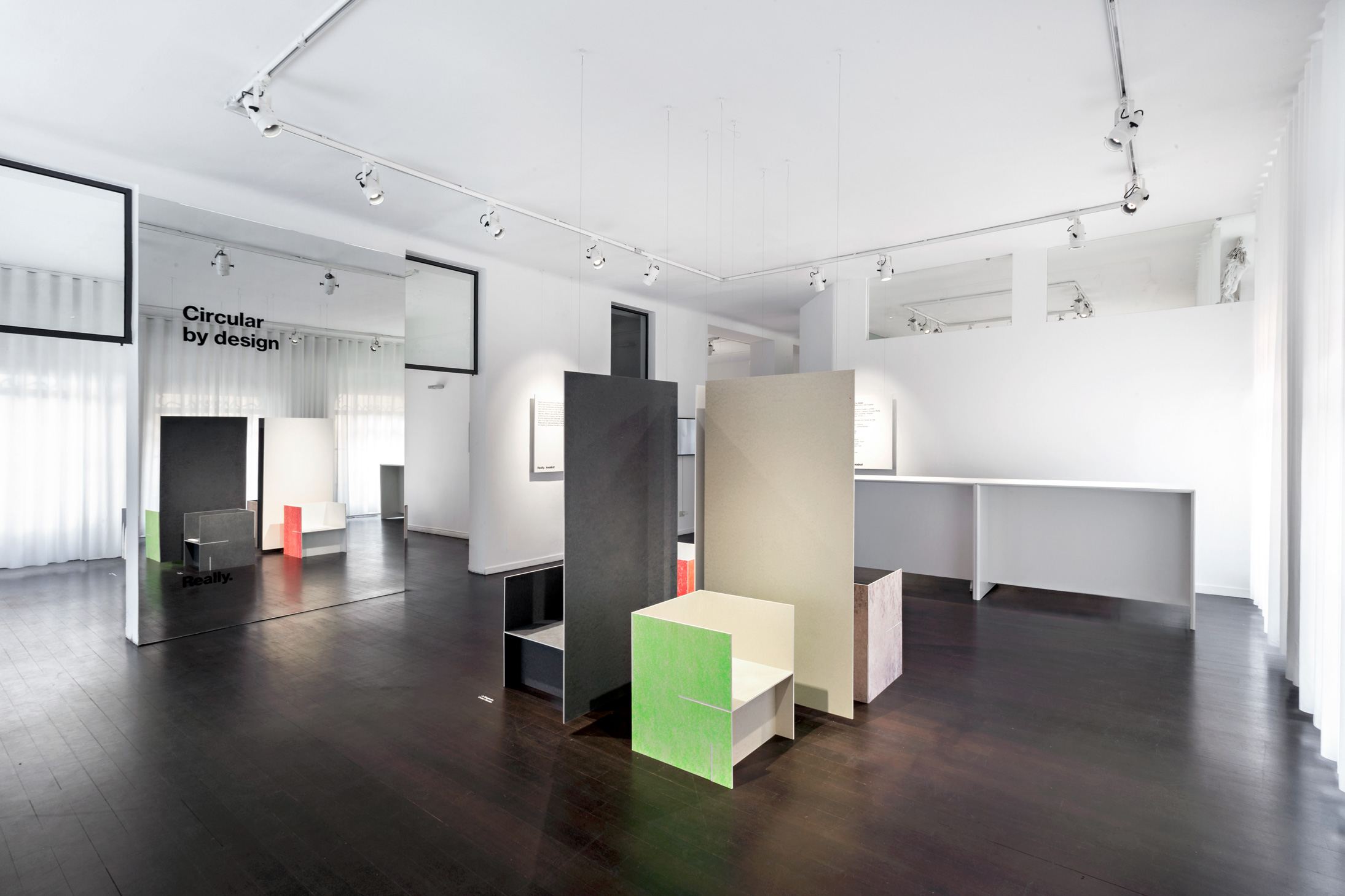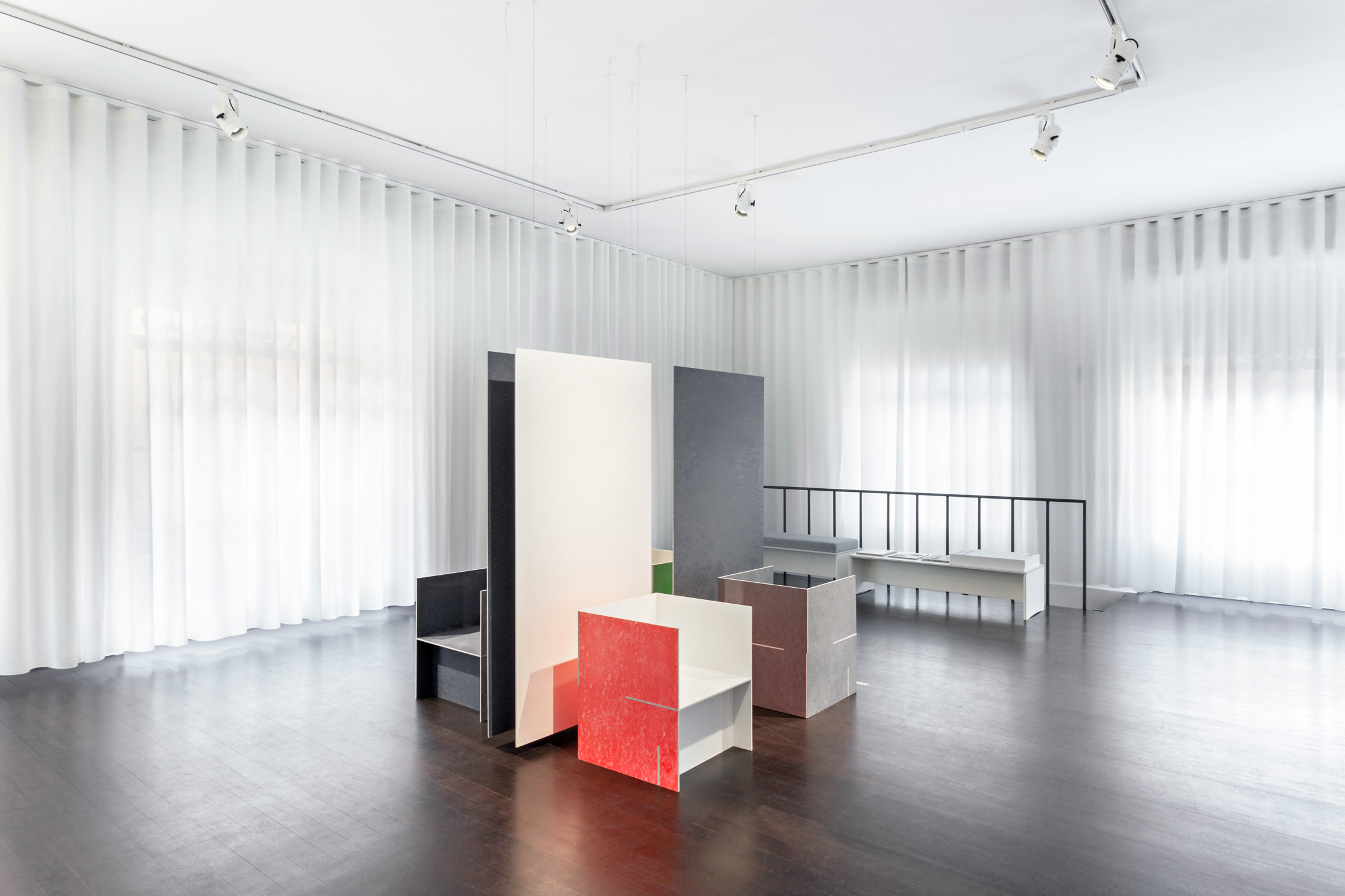 Kvadrat, who strongly upholds the environmental aim to facilitate a transition to the circular economy, and Really, who challenges the global issue of waste through upcycling used textile into innovative material, collaborated to create a new upcycle material, Solid Textile Board. We Schemata Architects were invited to participate in the group exhibition of furniture made of Solid Textile Board at Salone del Mobile 2018.
The concept of "upcycling" was totally unfamiliar to me. I was surprised to know that this kind of material is actually commercialized and creating demand for new products in European society at large –– such society felt almost surreal in my mind. My initial motivation for this exhibition was curiosity to get to know the European society as well as the material itself.
We made various studies to get to know what this material really is: sanded to reveal fibers and made them sticking up; breached the surface and added colors and so on. Gradually, we found some patterns comprising heterogeneous parts emerging from the surface. We interpreted these patterns as manifestations of the respective material properties and incorporated them in our design: we created contrasts by making "before and after" surface treatment on front and back surfaces and assembled pieces using half lap joints.
The works by other six groups, as well as our own, created soft impressions exuding the hidden nature of fabric against apparent hardness of the material. I find great potential in this softness and am looking forward to using the material in interior design someday.
Data
Title: Really Exhibition / Salone del Mobile 2018
Date: April 17th – 22nd 2018
Location: Via Palermo 1, Brera Design District, 20121 Milano
Architect: Jo Nagasaka
Furniture team: Ou Ueno, Seiju Udodaira
Usage: Furniture
Production: neufurniture works
Structure: Solid Textile Board
Photo credits: Matteo Girola