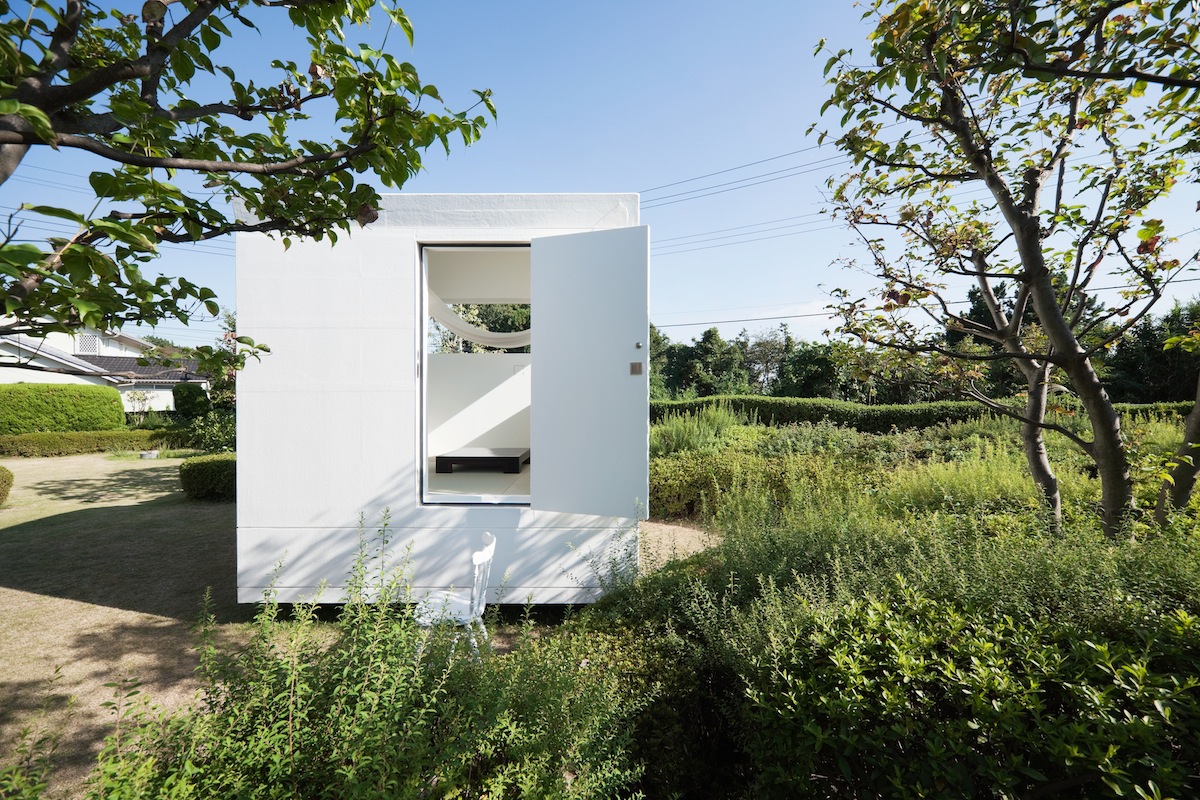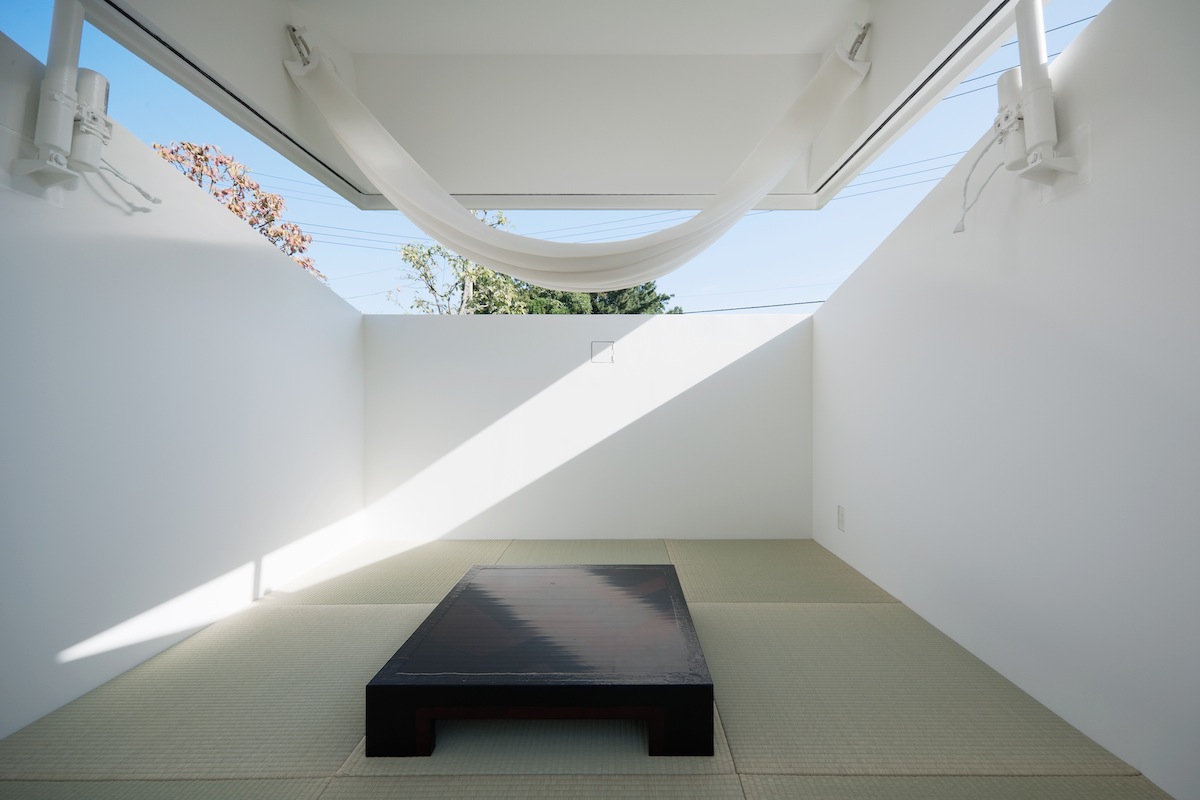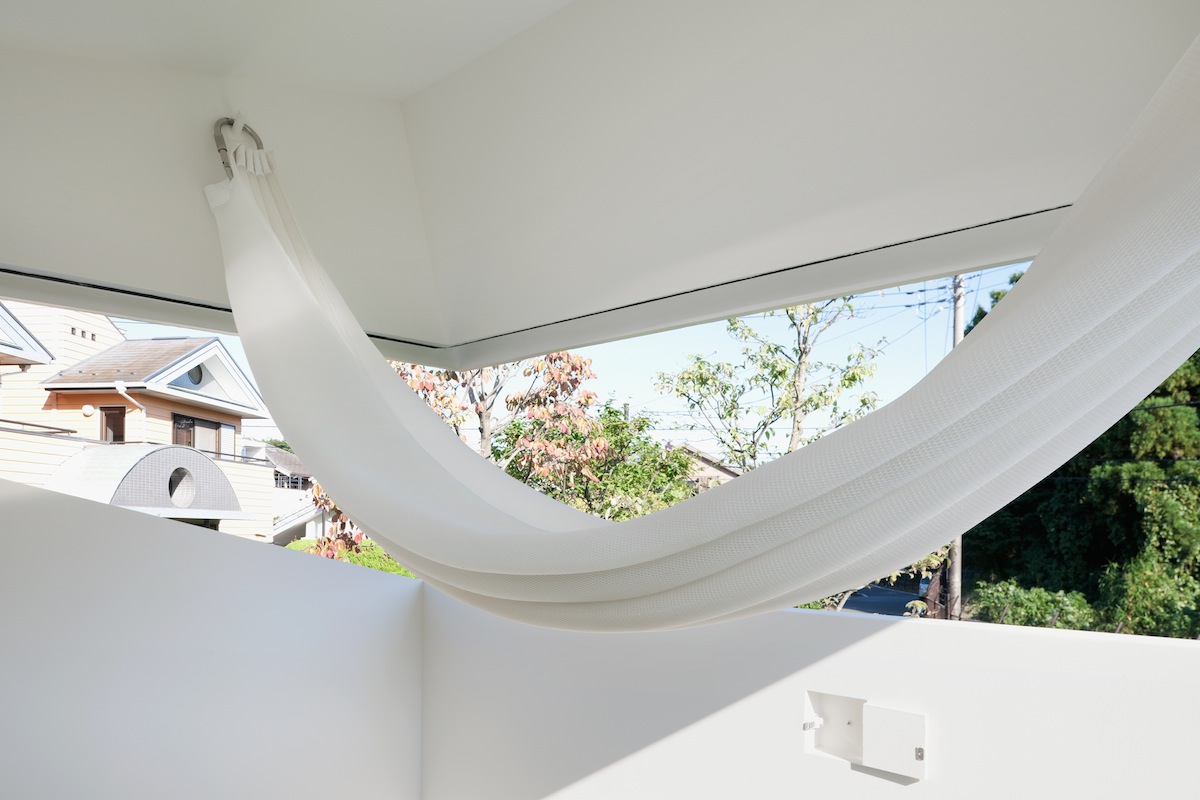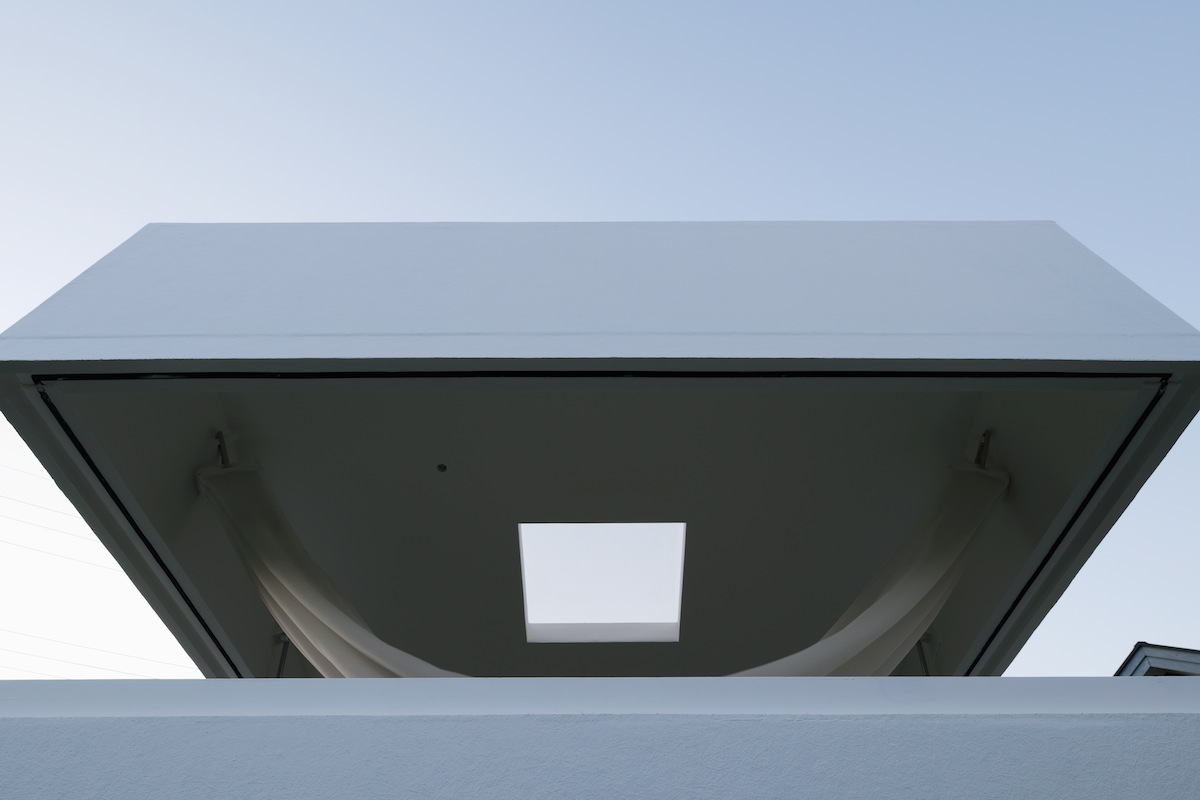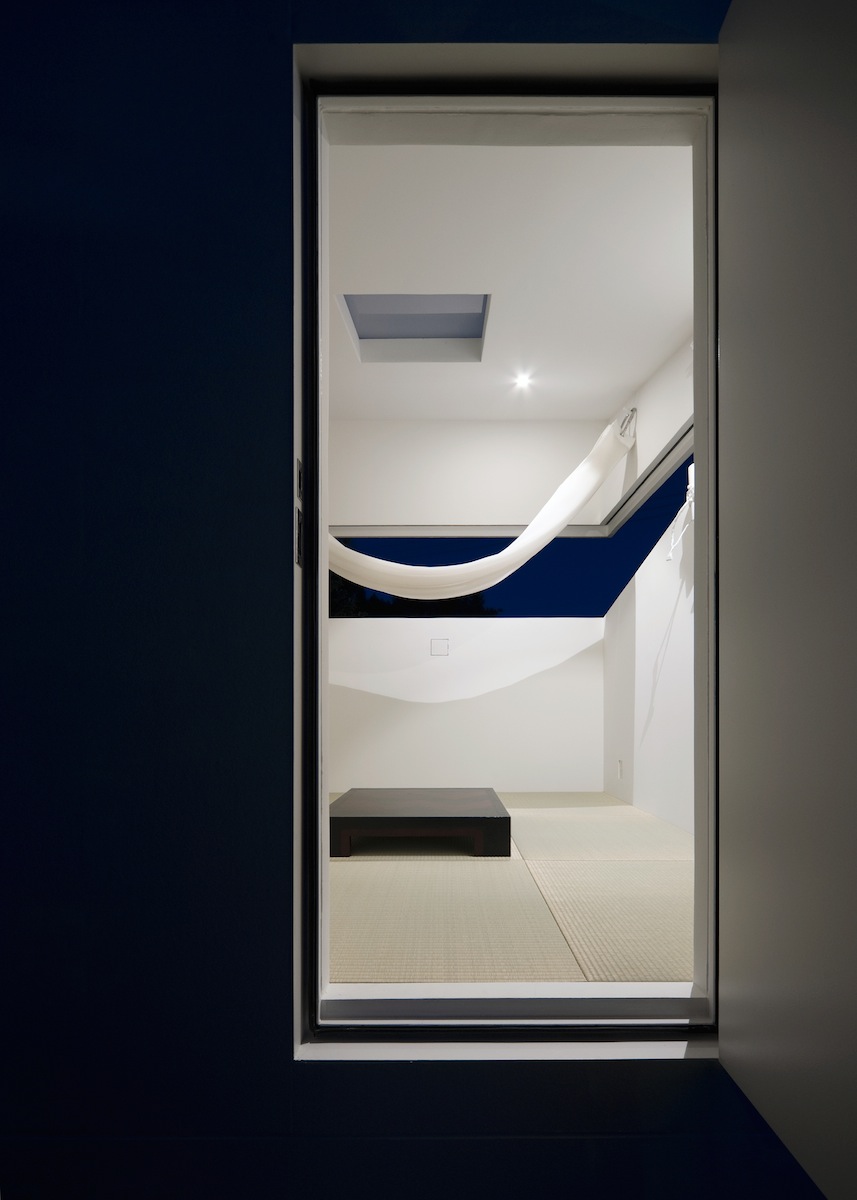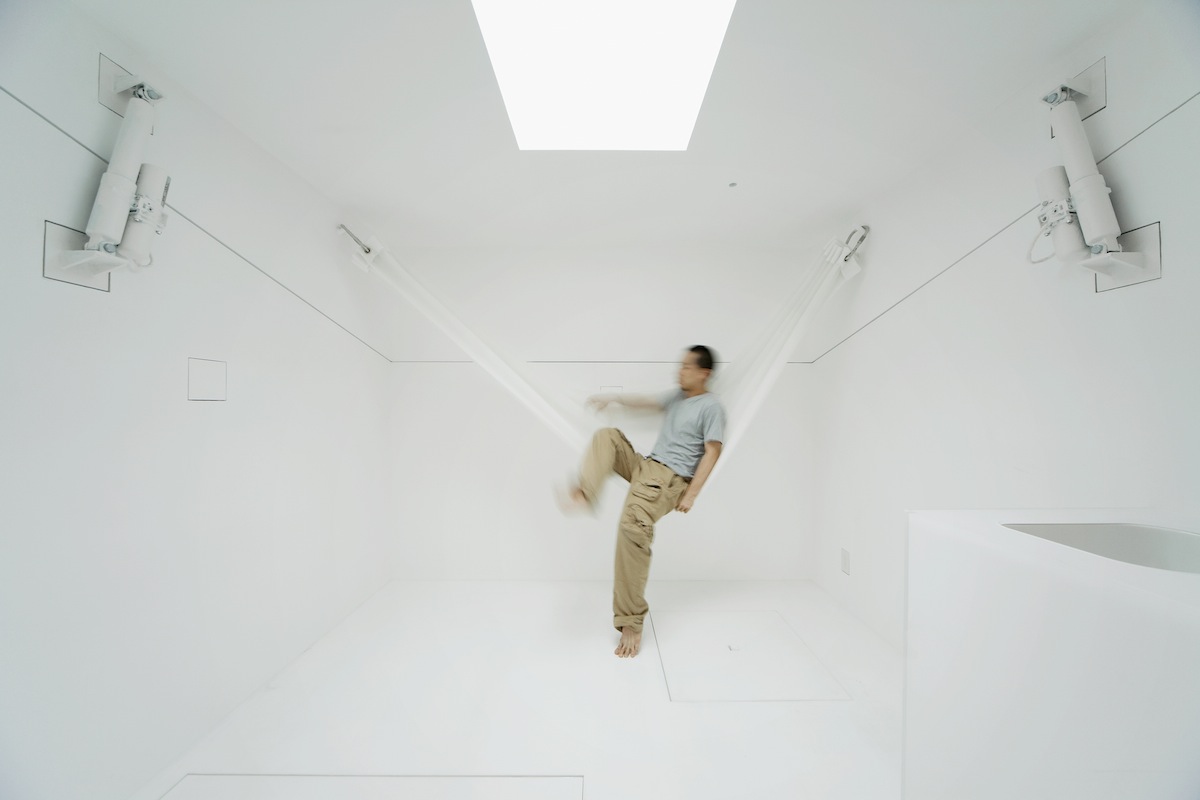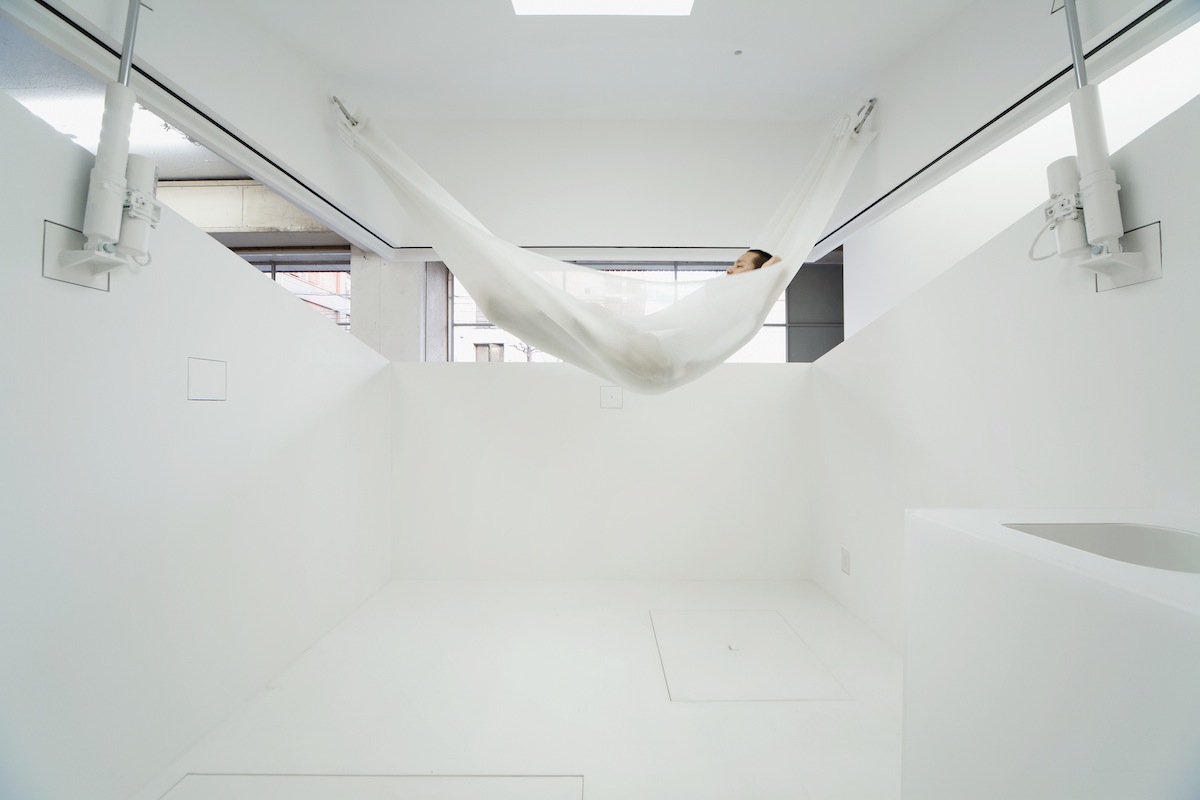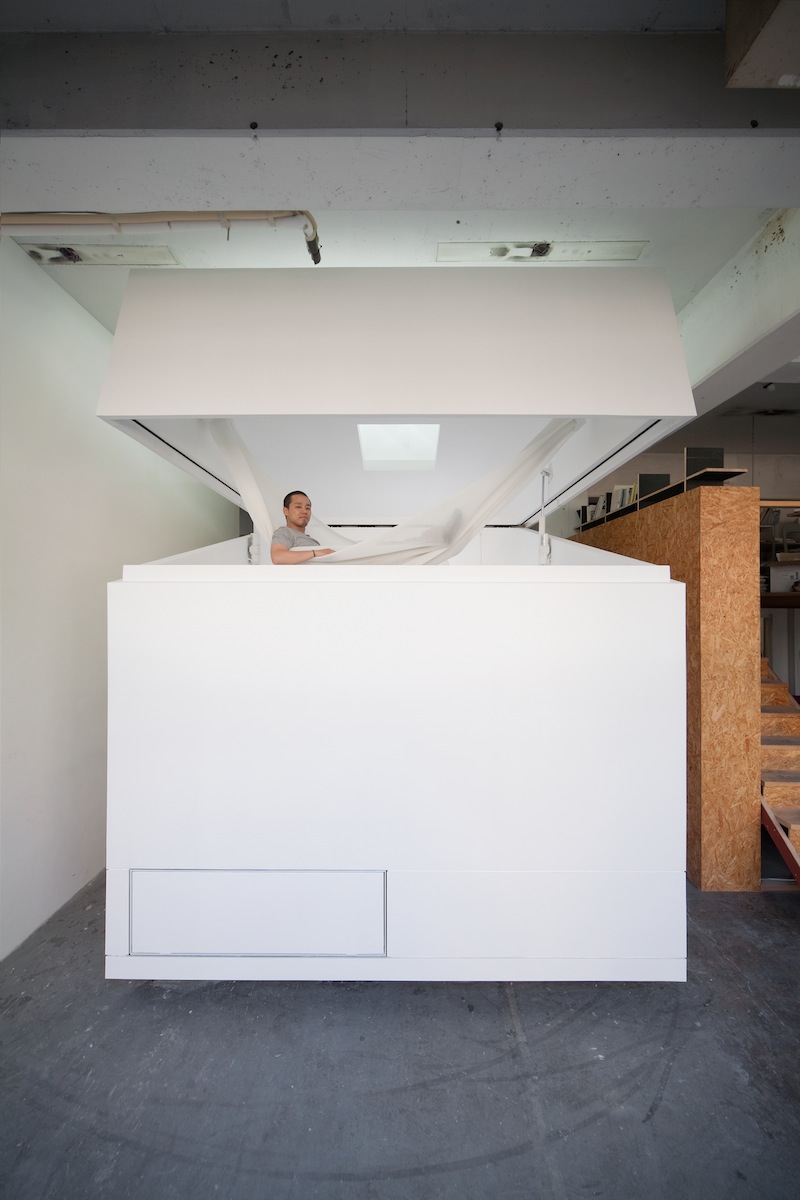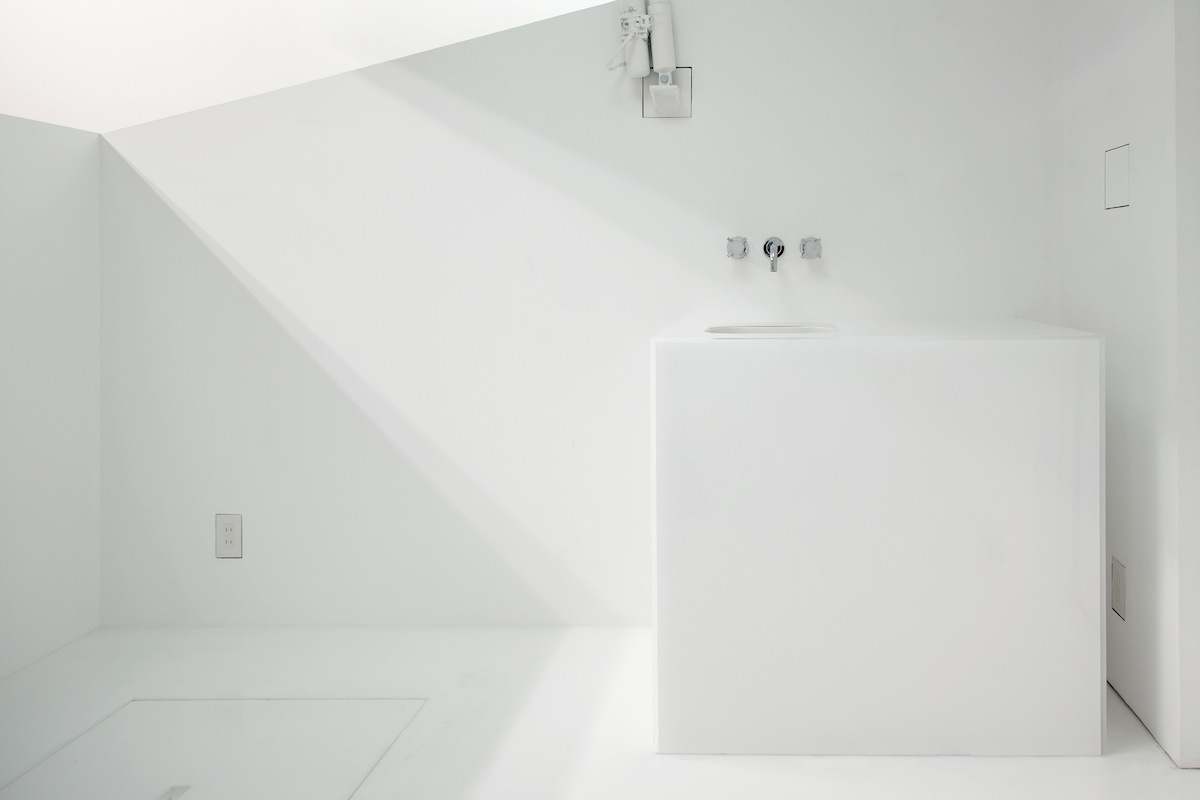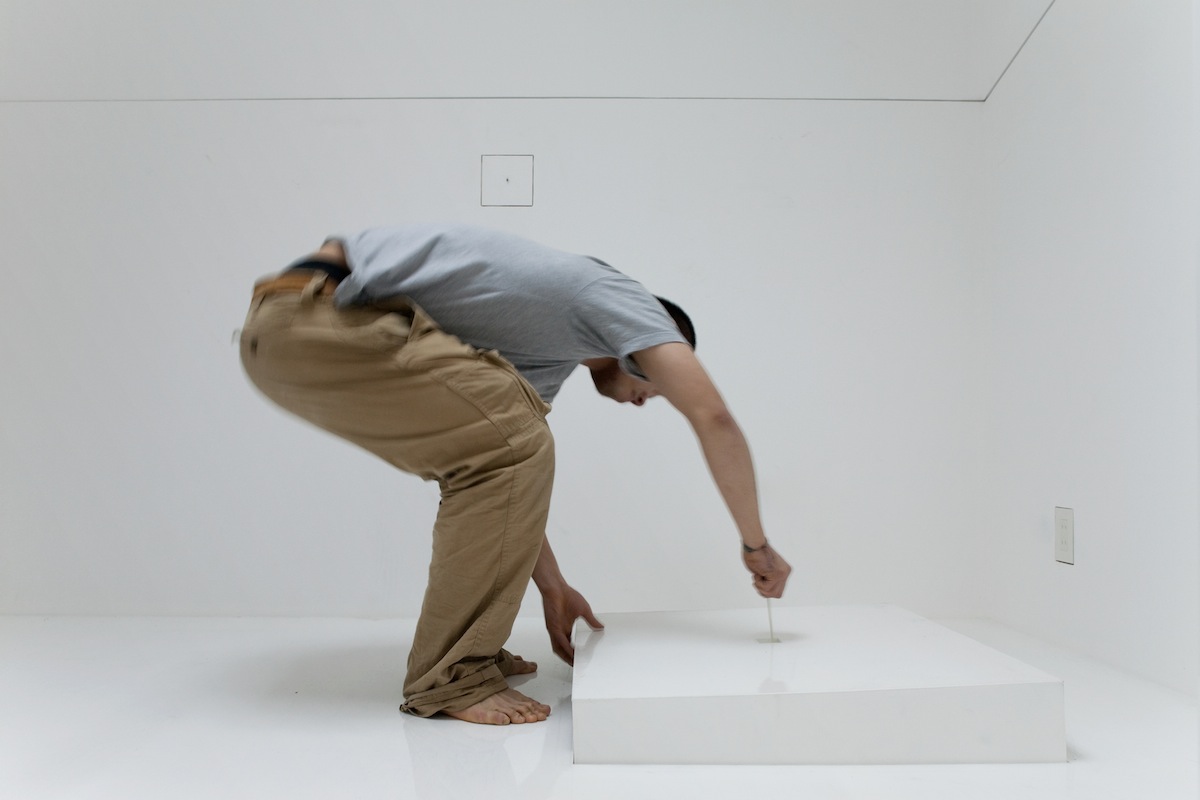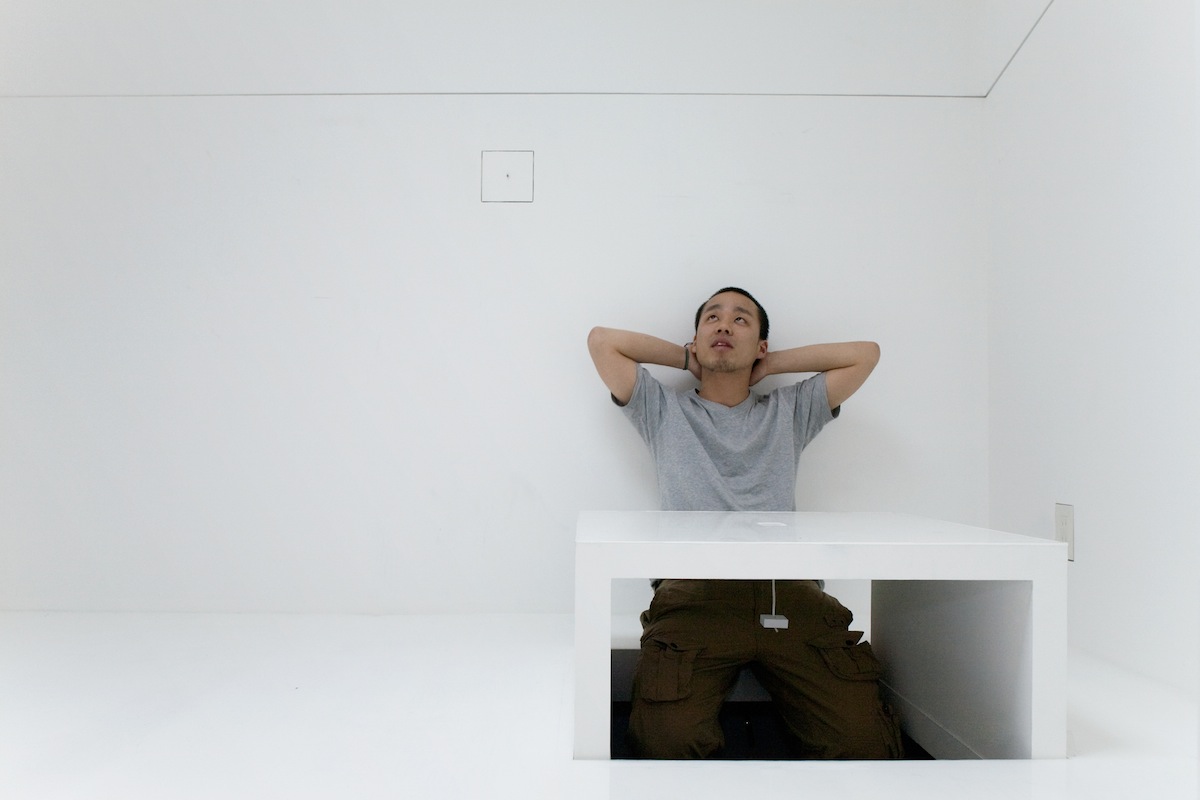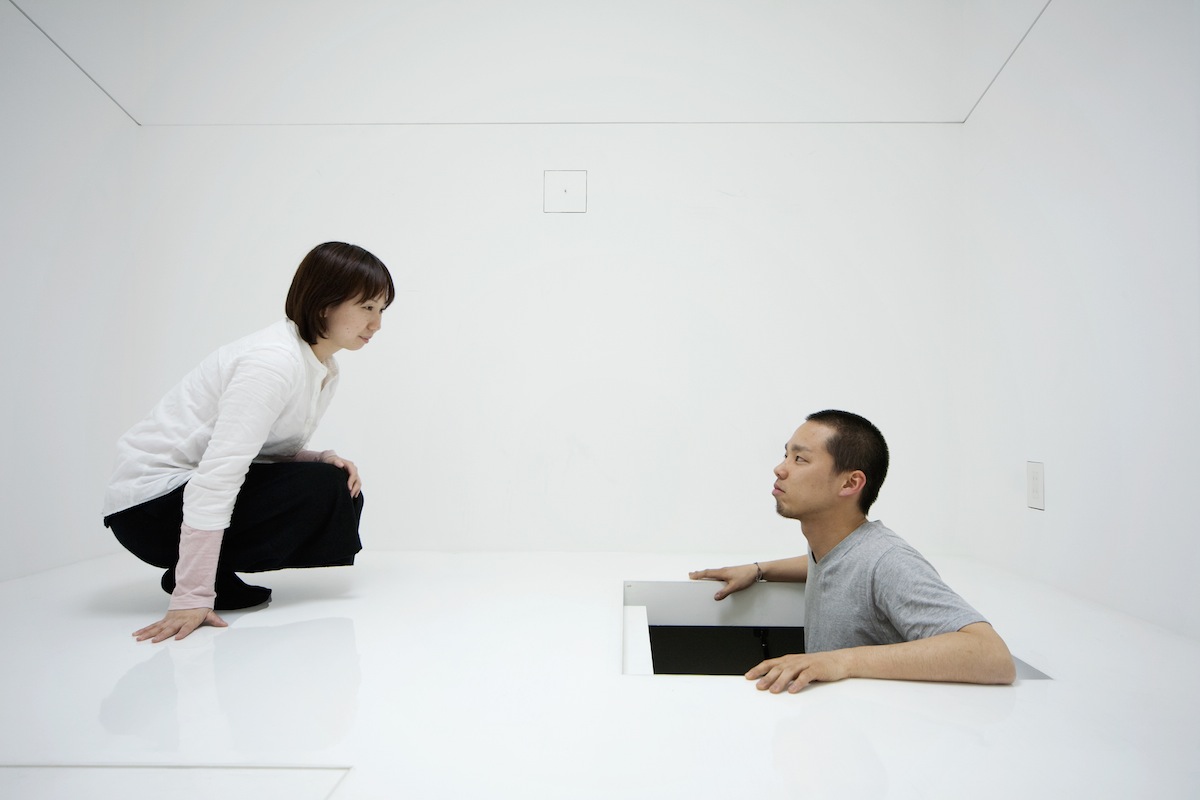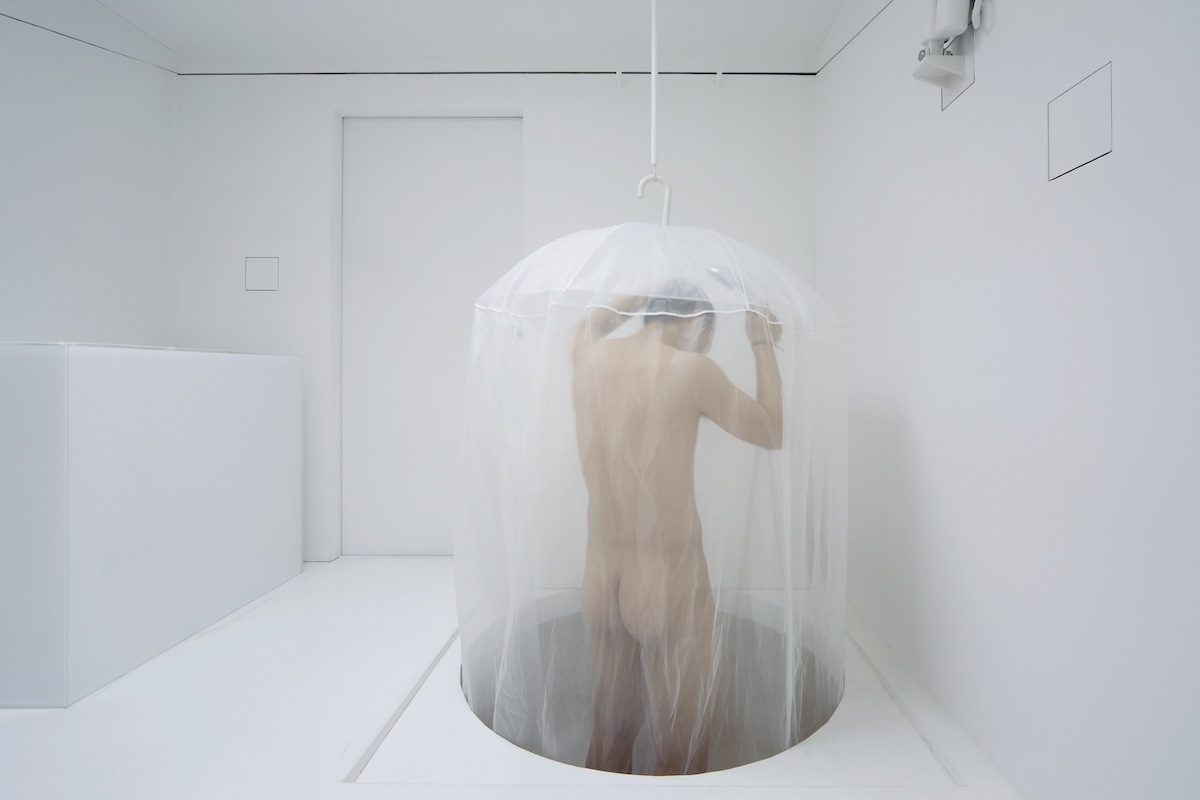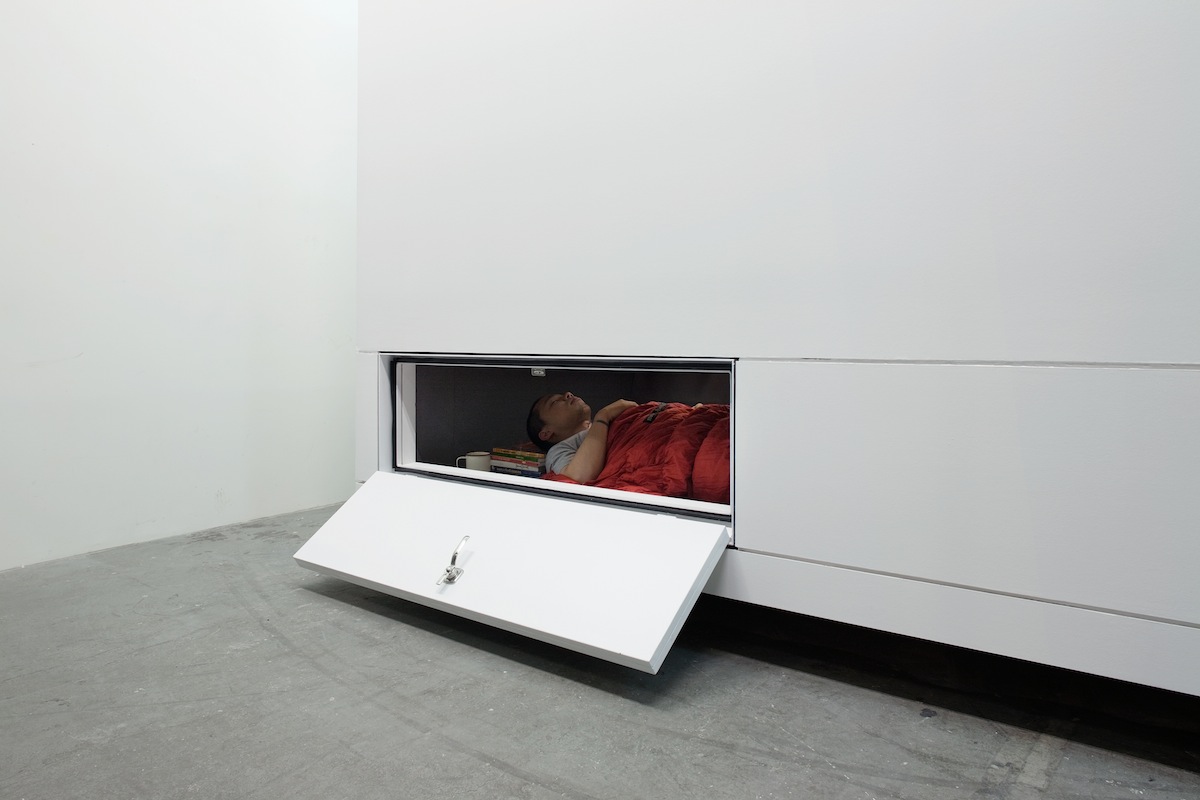 PACO is…
Box of 3m x 3m x 3m cube. And the roof opens.
It has all minimum necessary equipment to live, despite its size.
We produced it as a conceptual model to imagine a new life style.
house+paco
factory+paco
sea+paco
mountain+paco
Depending on the combination, it expressesadifferentlifestyleinadifferent landscape.
PACO…
We want tomakeitindependent, as a stand-alone object. In order to achieve this, we need tomakeittechnicallyinfrastructure-free. It is technically possible, but not really practical in our society today.  We as designer present our vision as the first step to go beyond the gap.
title:PACO
architects:Jo Nagasaka+Daisuke Motogi/Schemata Architects
engineer : EJIRI STRUCTUAL ENGINEERS
cooperator:E&Y,Mihoko Mori,Shuhei Nakamura,Izumi Okayasu
usage:second house
construction:Roovice
area : 9 m²
volume:27㎥
structure:wood
completion:1/2009
photo:Takumi Ota