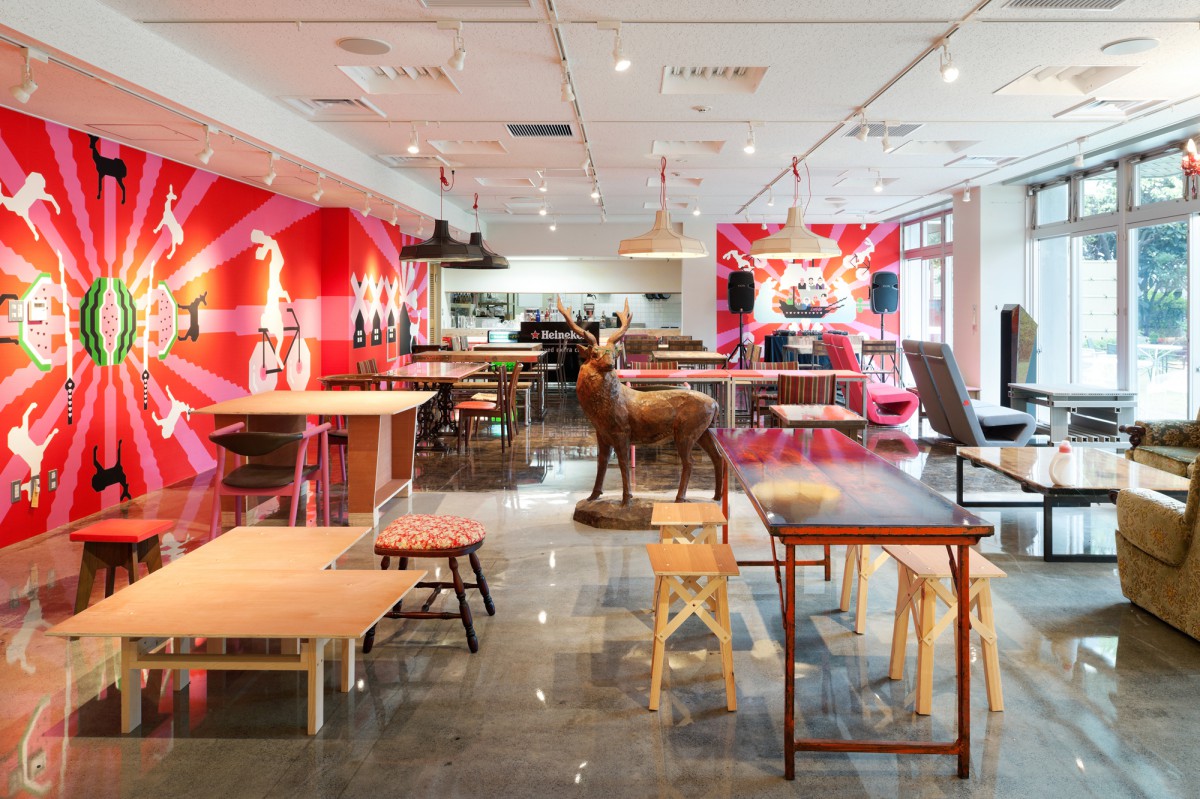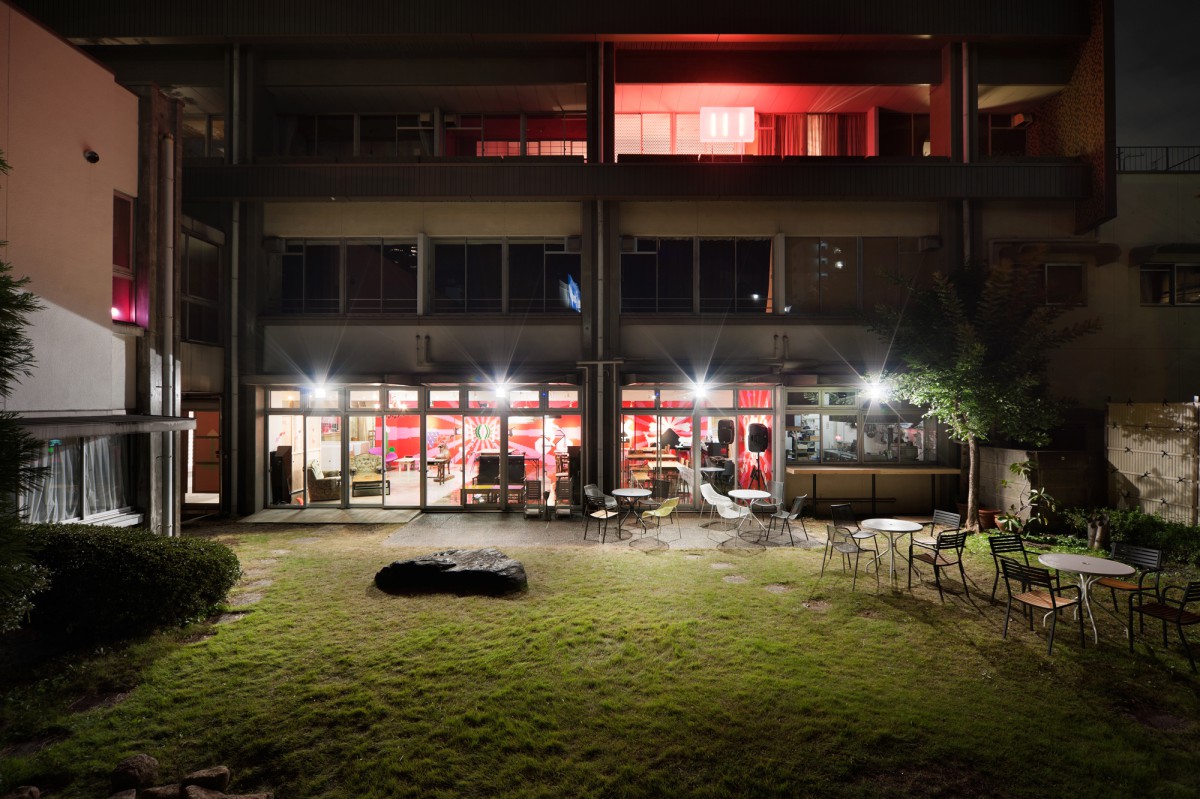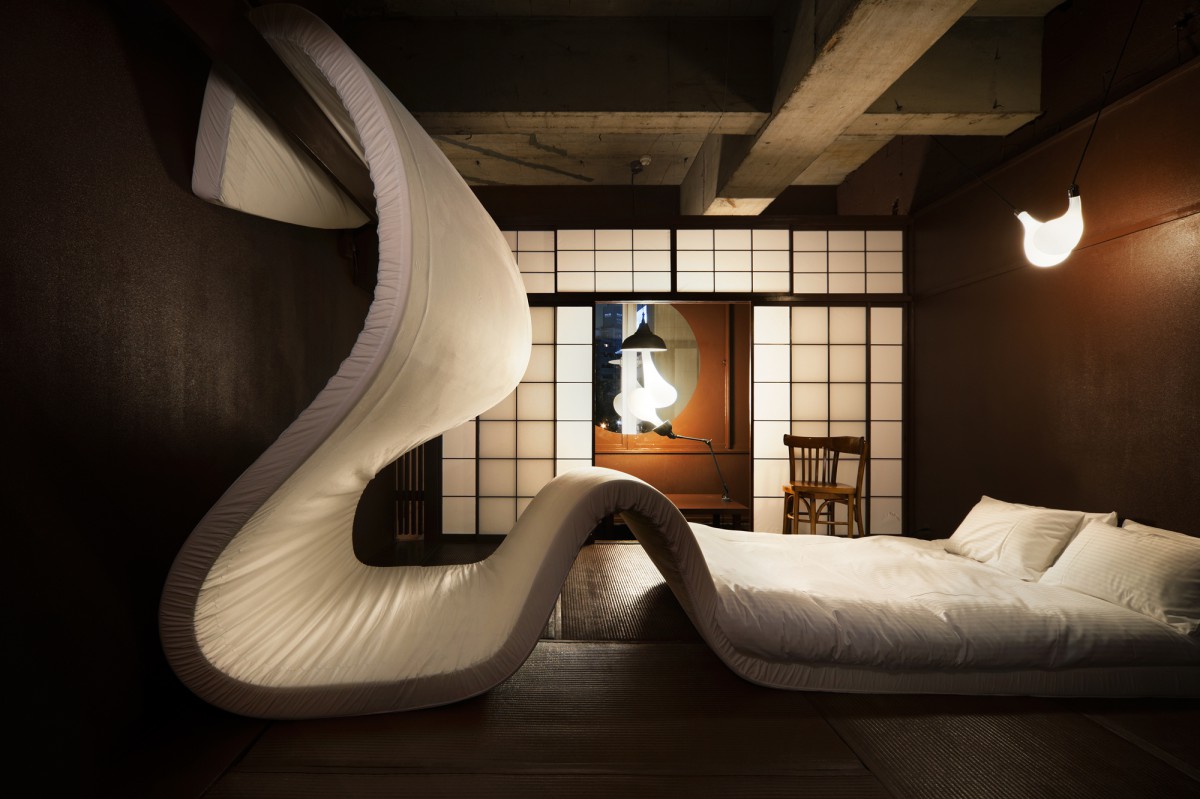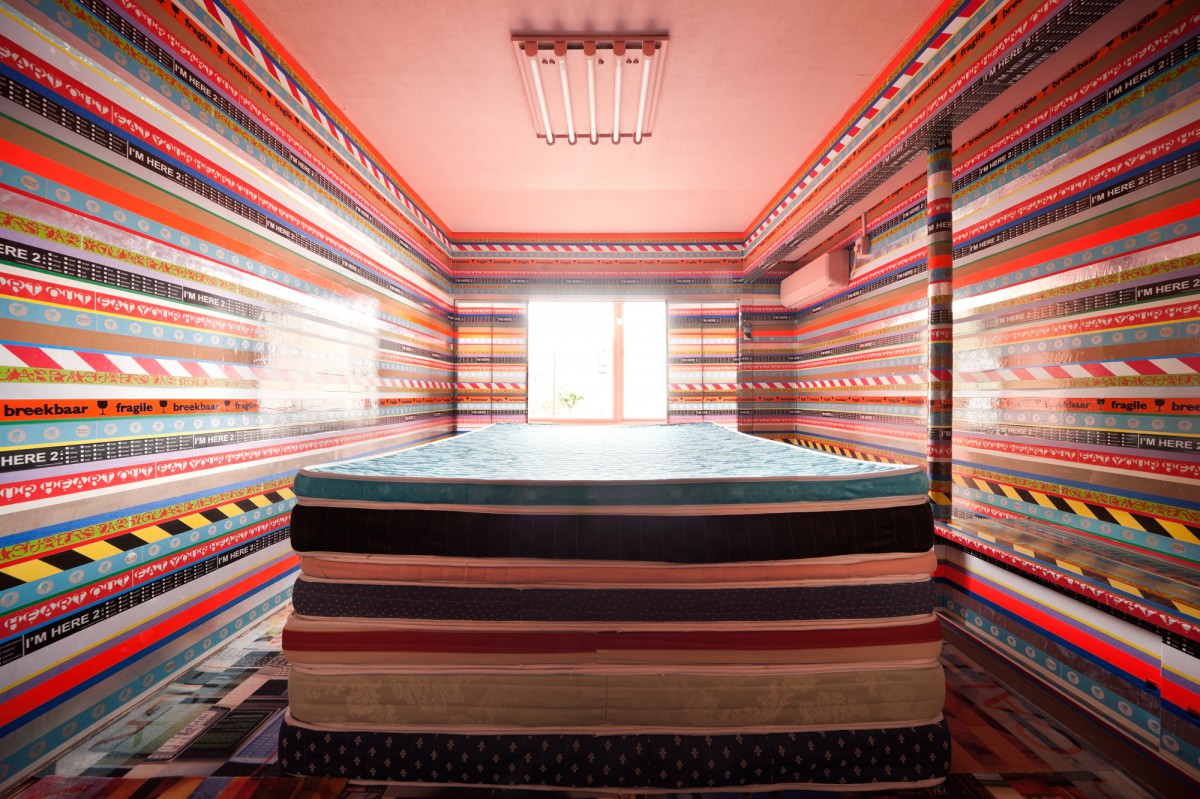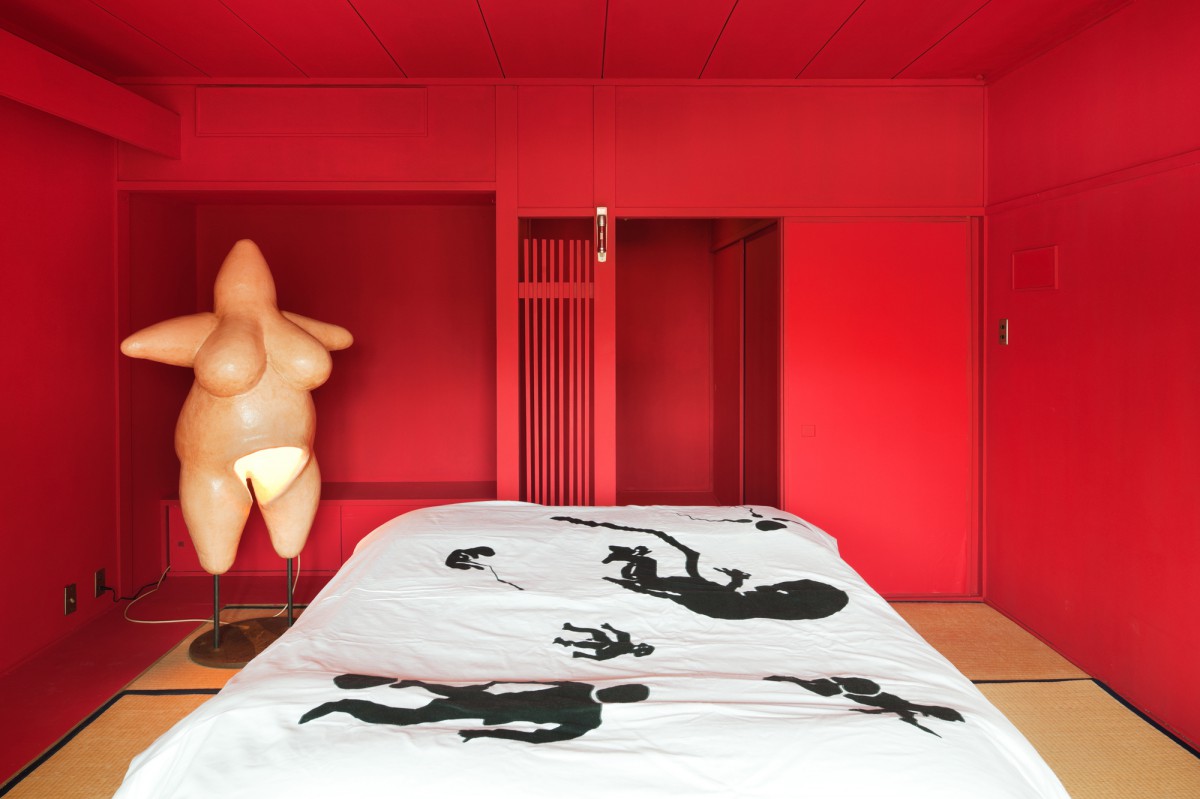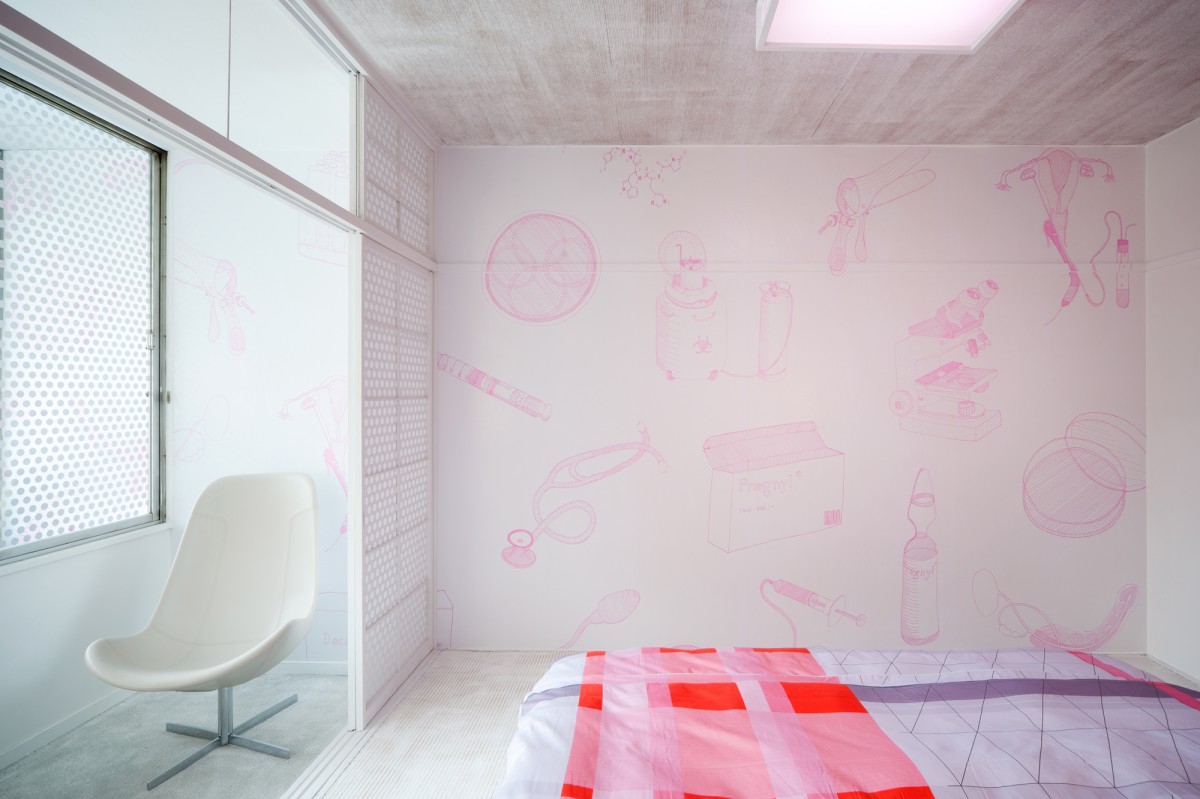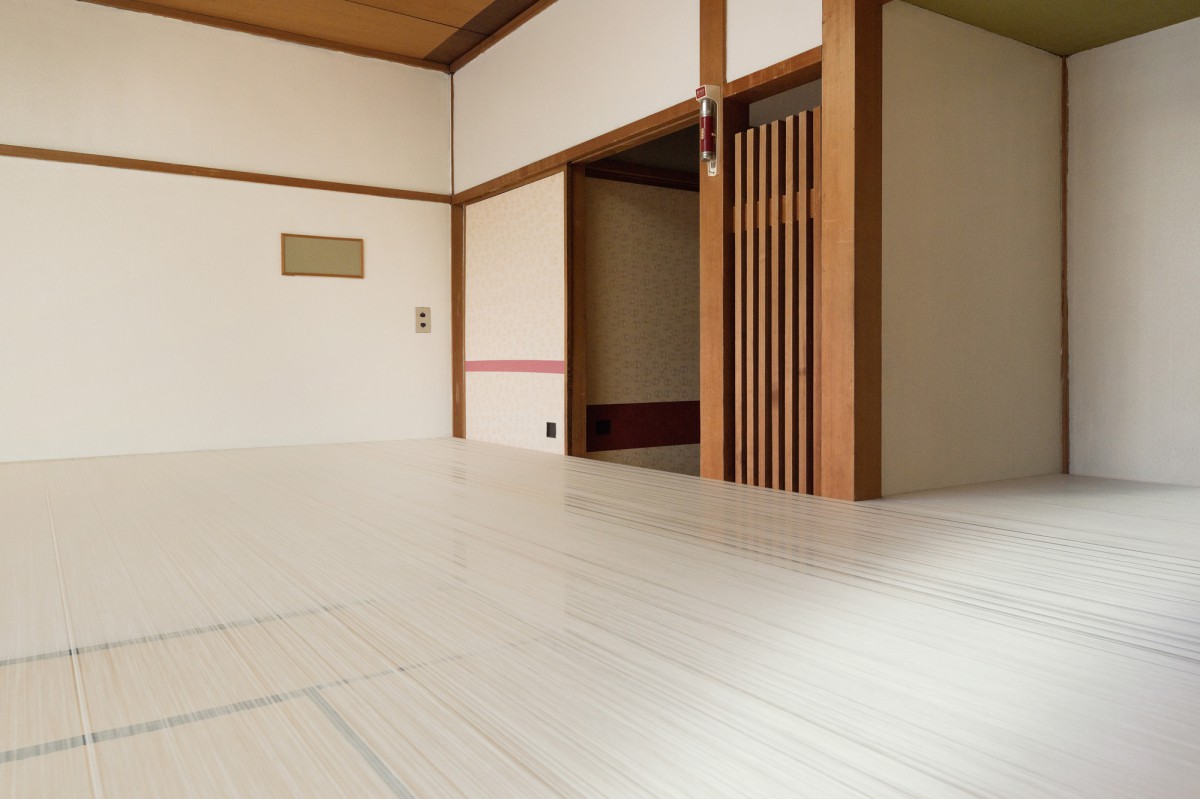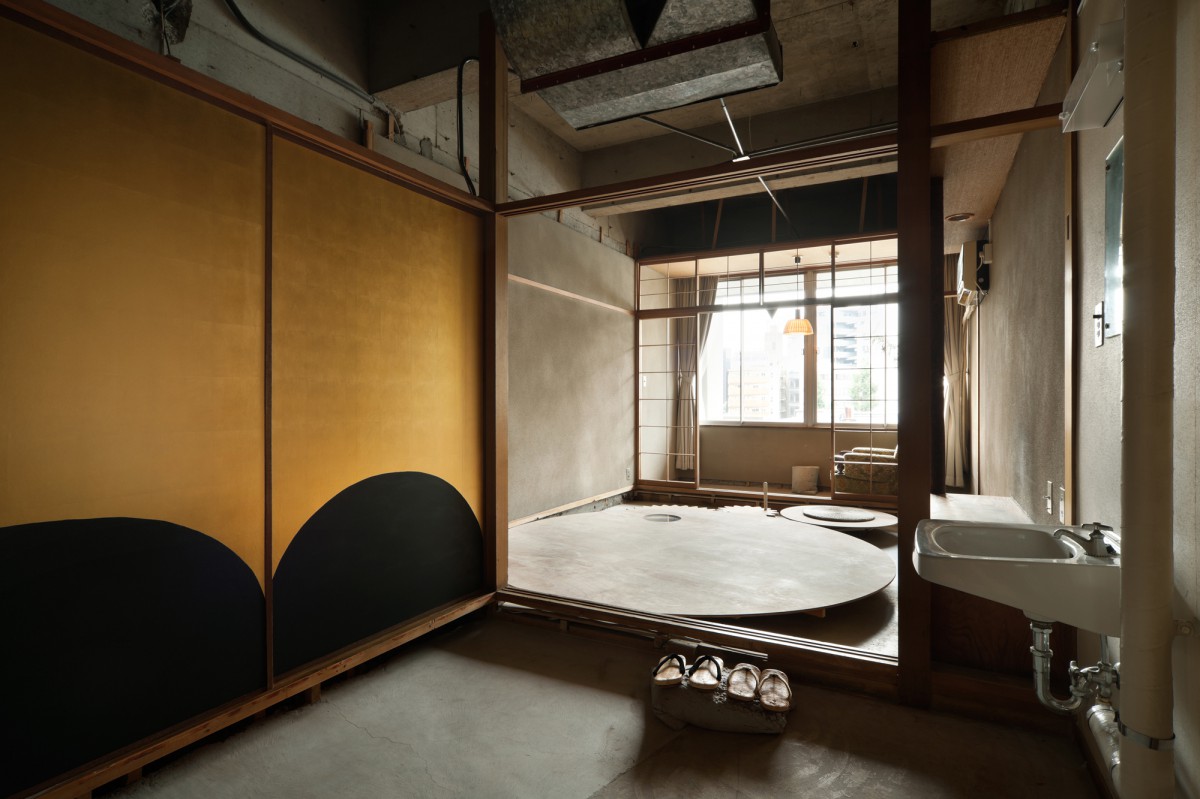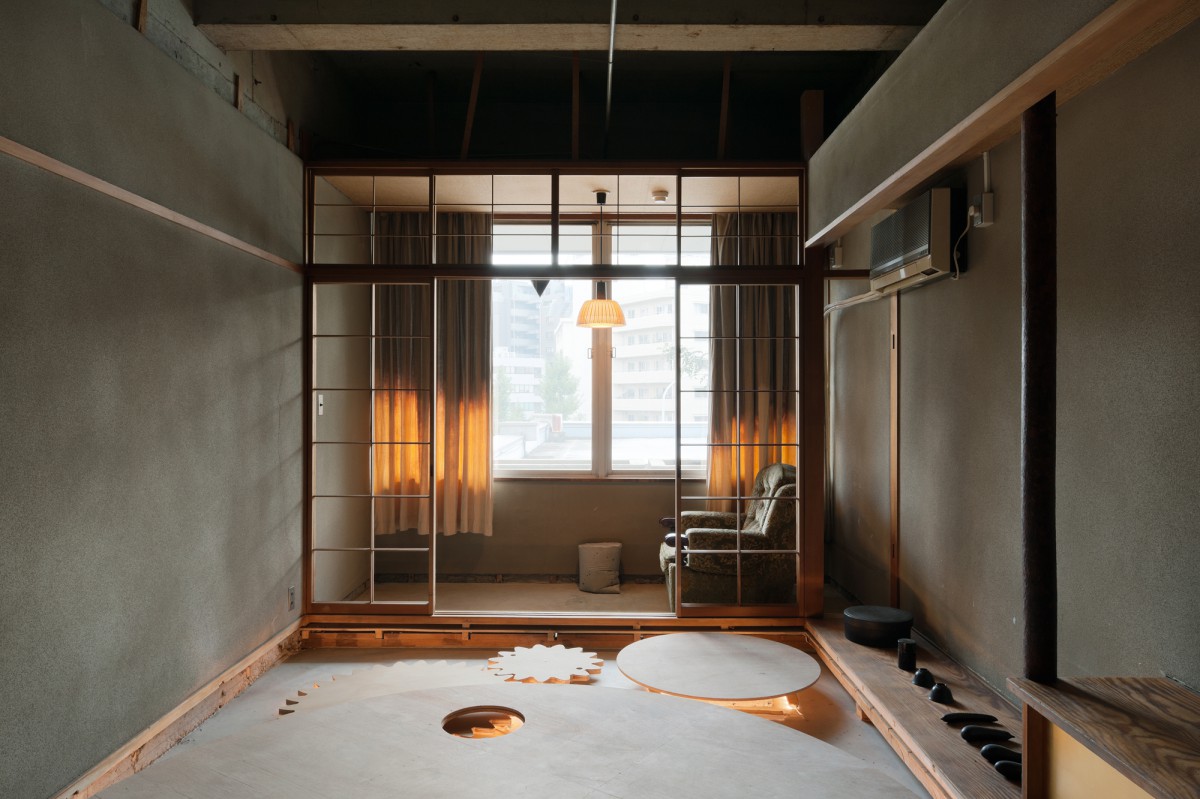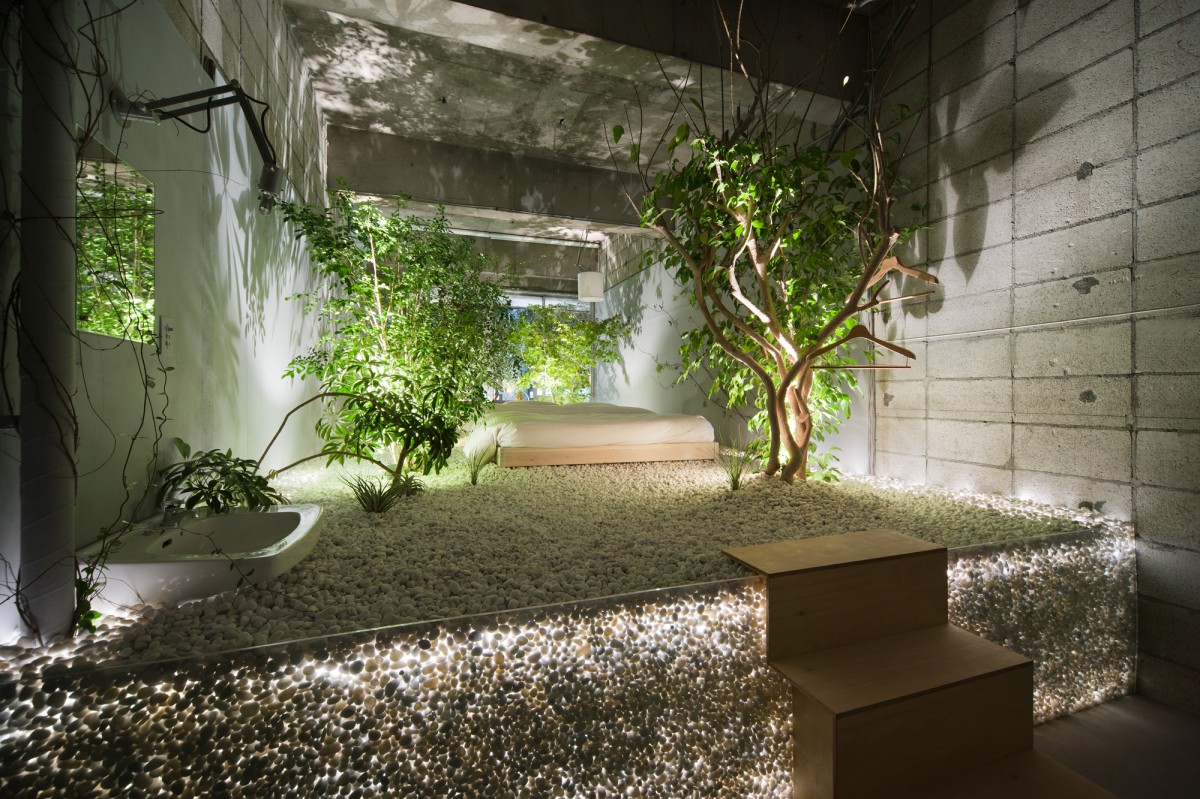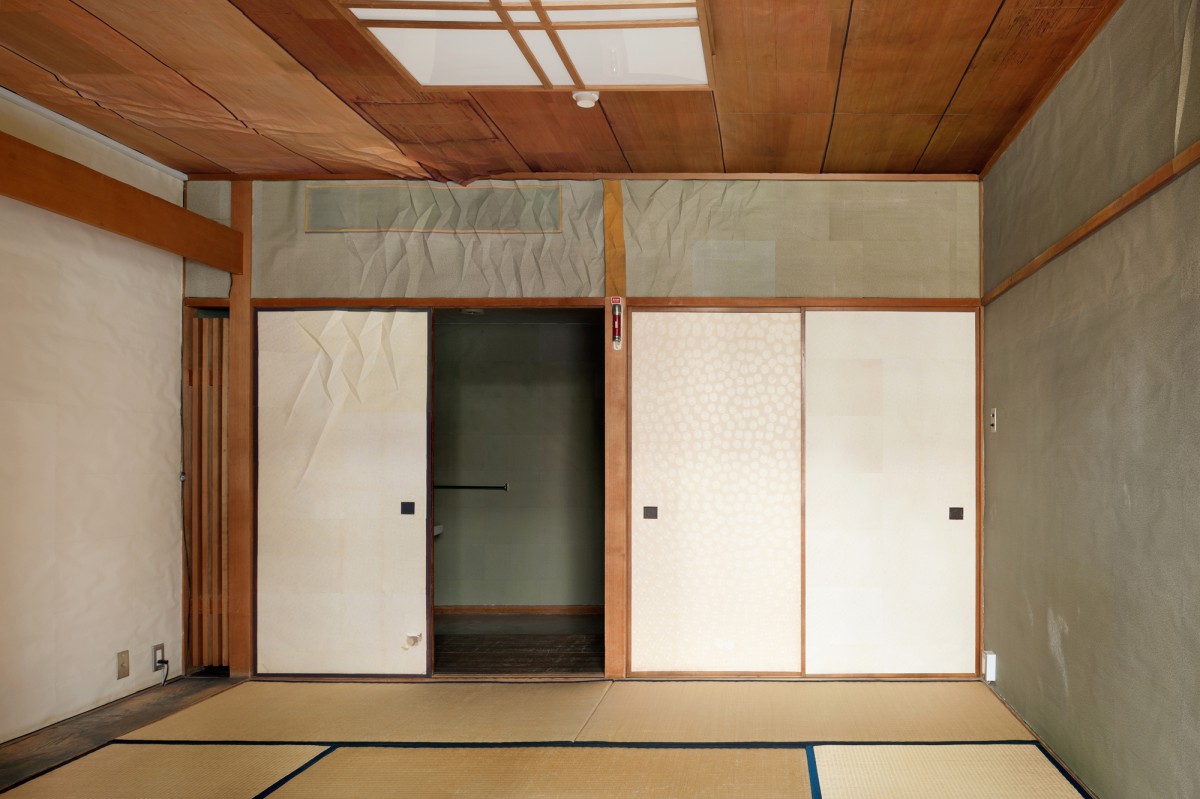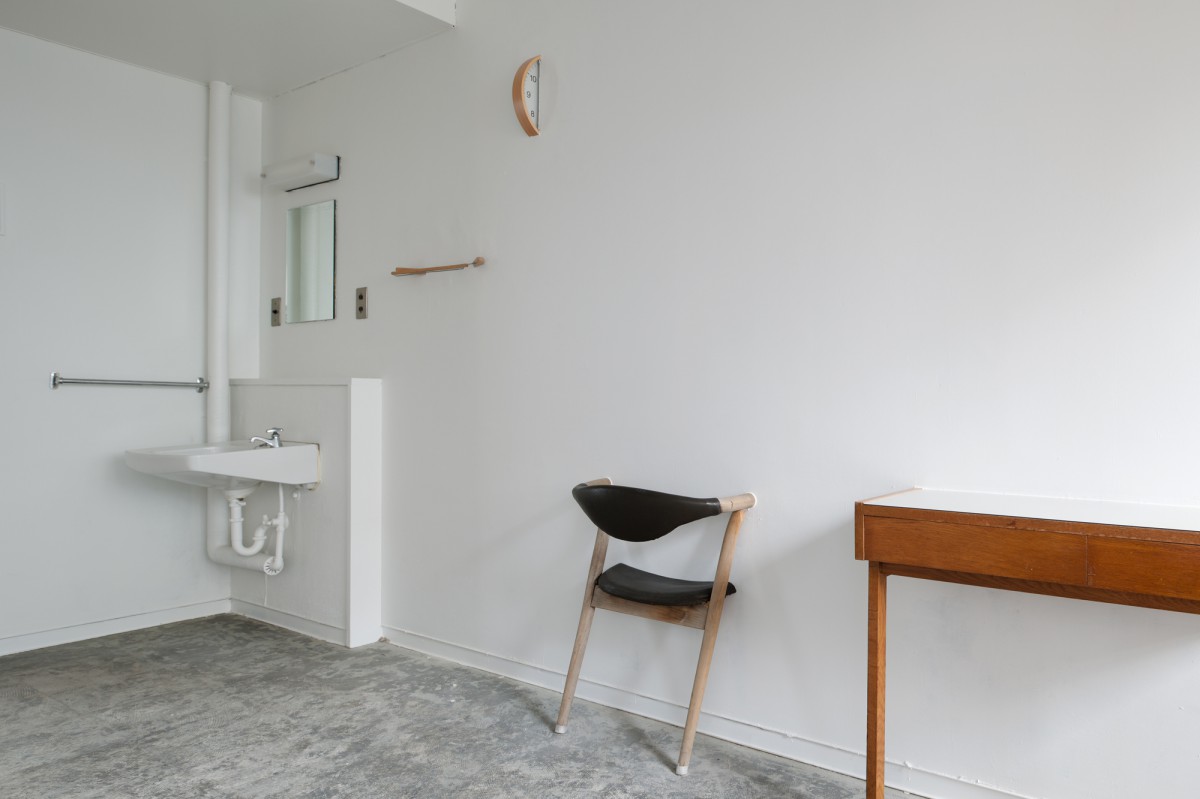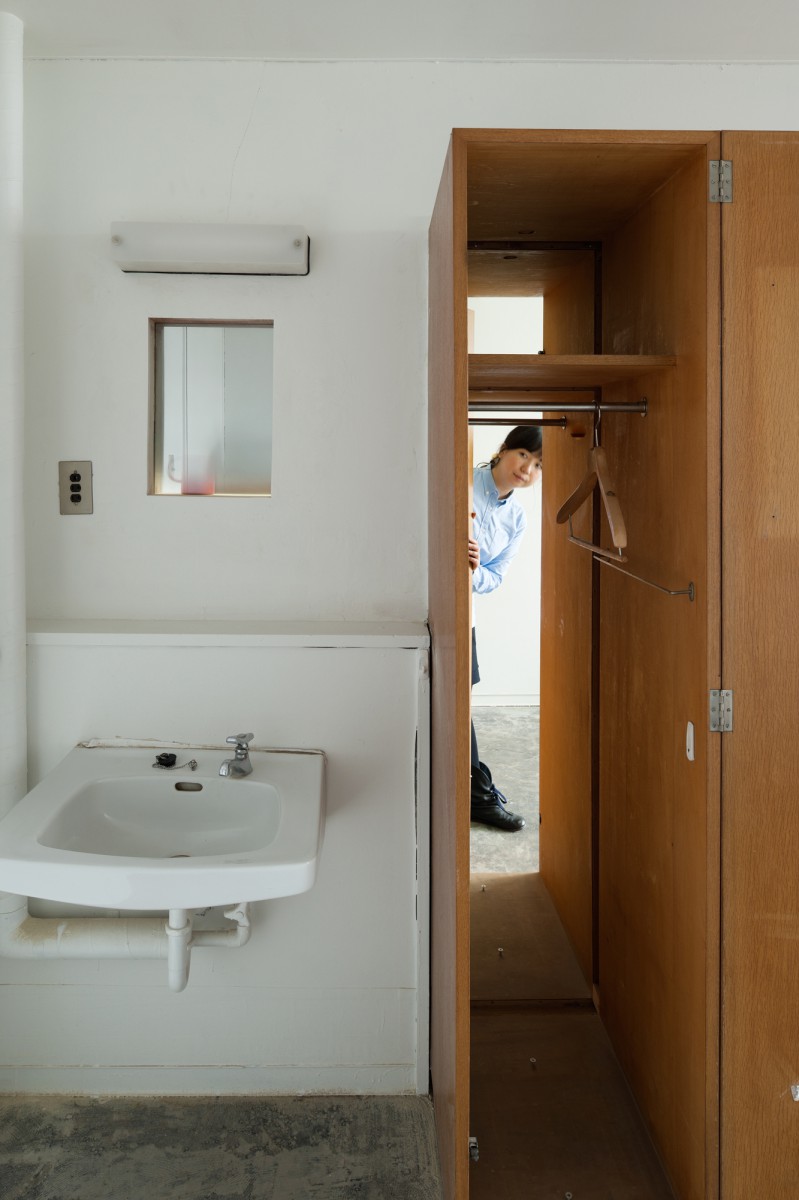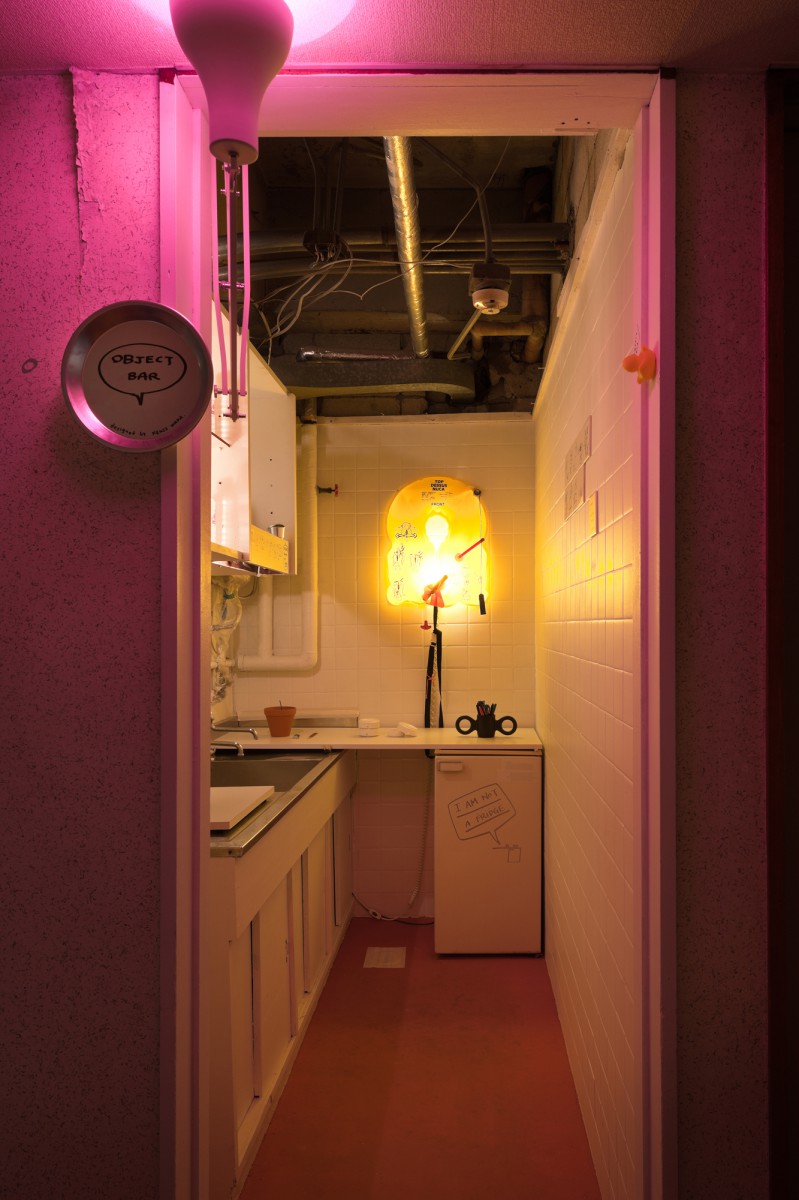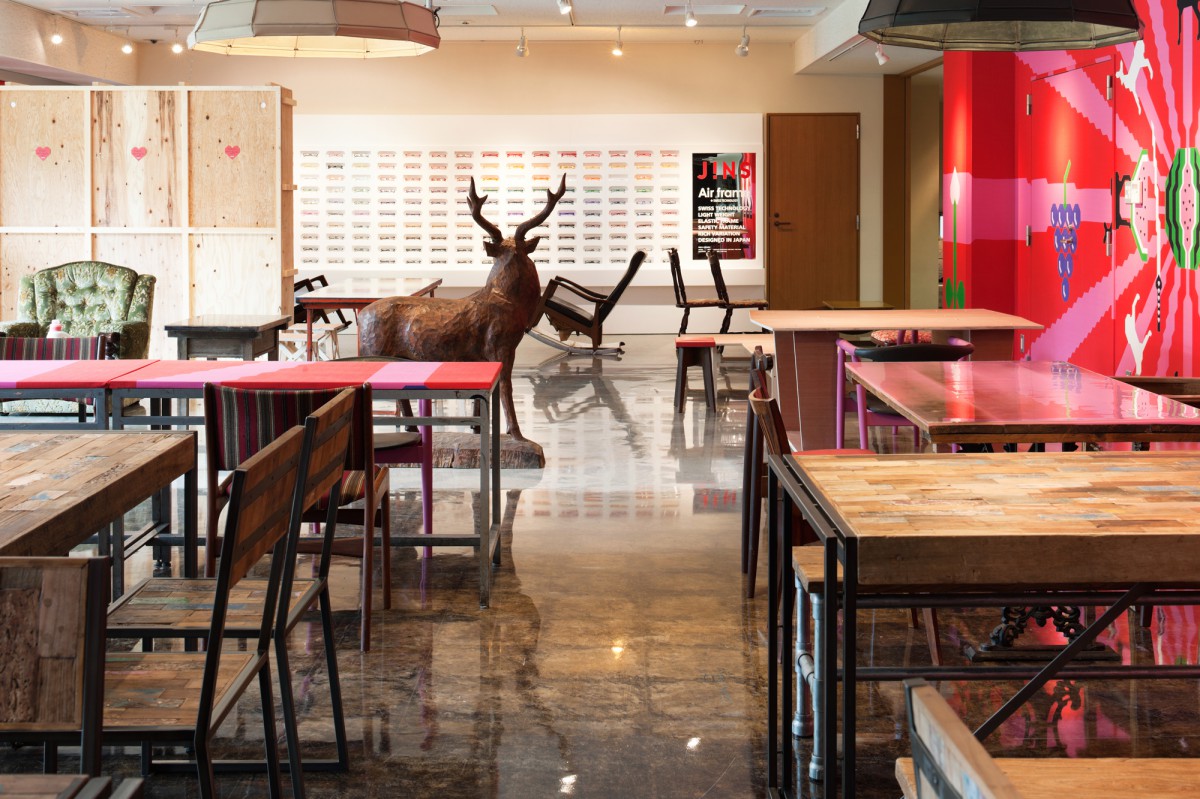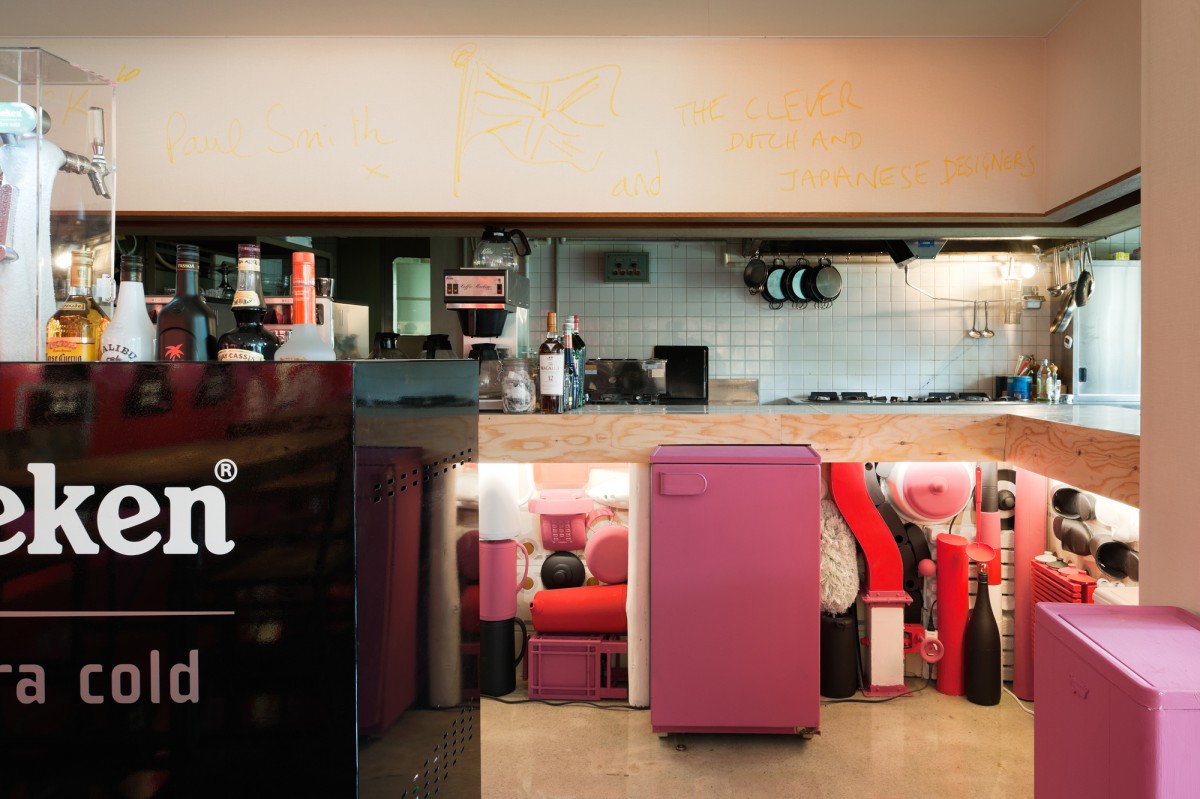 LLOVE
LLOVE is an experimental art project. It was organized by the Dutch Embassy in Japan and the local authorities of Nara prefecture. It was open for a month, and was the only art exhibition where visitors was able to stay overnight. Suzanne Oxenaar, artistic director of LLOYD HOTEL in Amsterdam, had a series of concepts for the project: 'an inconspicuous reception,' 'rooms can be selected according to your mood,' and 'they are hotels filled with love.' Taking these concepts, Jo Nagasaka, architectural director, took charge of the spatial design, planning and management. He designed 'a room with a rolling bed that needs three people to rotate.' He was also responsible for the communal spaces including the cafe.
Participating designers included Thonik, Pieke Bergmans, Richard Hutten, Joep van Rieshaut, Ryuji Nakamura, Yuko Nagayama, Hideyuki Nakayama, Jo Nagasaka and others.
Sponsors for the exhibition included Transit General Office Inc., CIBONE, Utrecht, RealTokyoEstate.co.jp and many others.
title:LLOVE
date : 2010.10.22(Fri.) – 2010.11.23(tue.)
venue : Daikanyama I studio 1-36-10 Ebisu-nishi,Shibuya-ku,Tokyo JAPAN
organizers : Embassy of the Kingdom of the Netherlands/Nara Prefecture
concept director : Suzanne Oxenaar(Lloyd Hotel )
architectural director : Jo Nagasaka
designer : Jo Nagasaka , Richard Hutten , Joep Van Lieshout , Pieke Bergmans , Ryuji Nakamura , Scholten & Baijings , Hideyuki Nakayama , Yuko Nagayama , Thonik