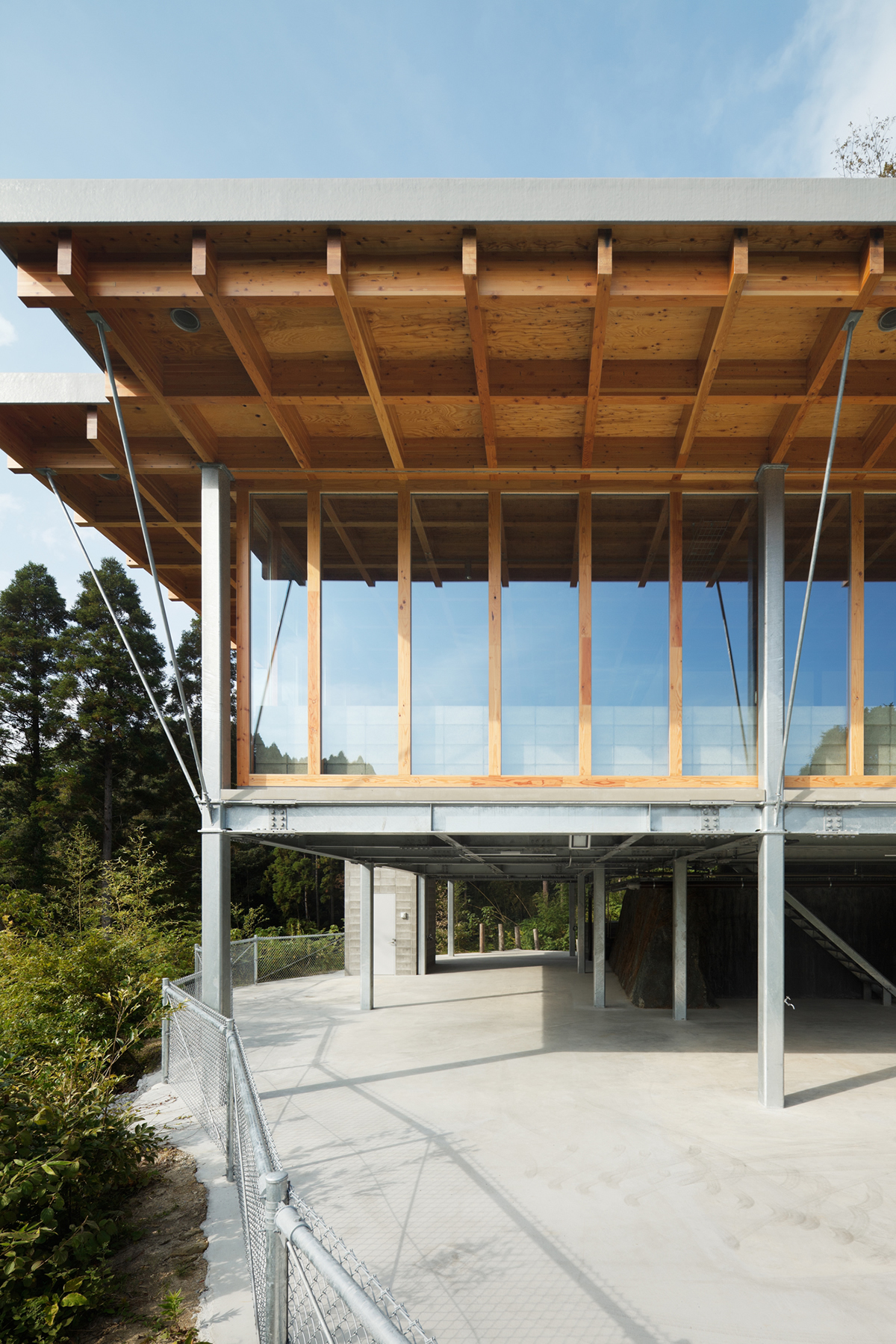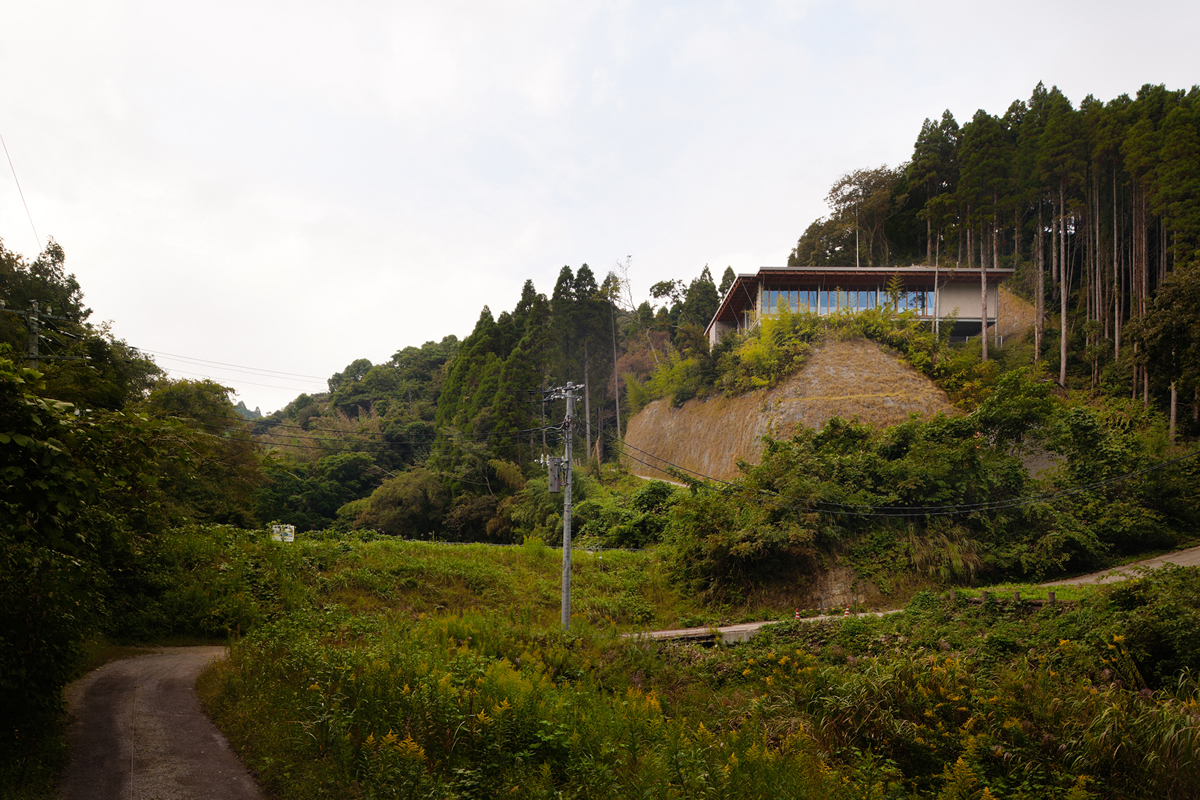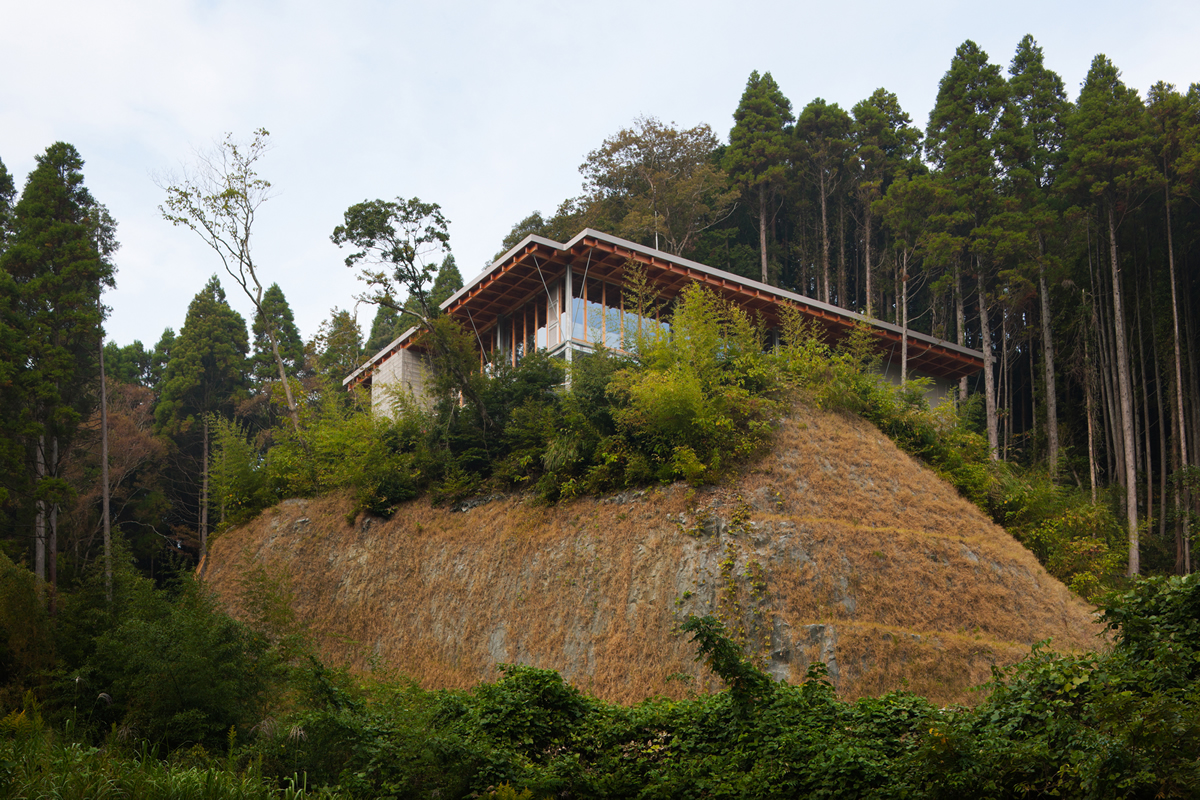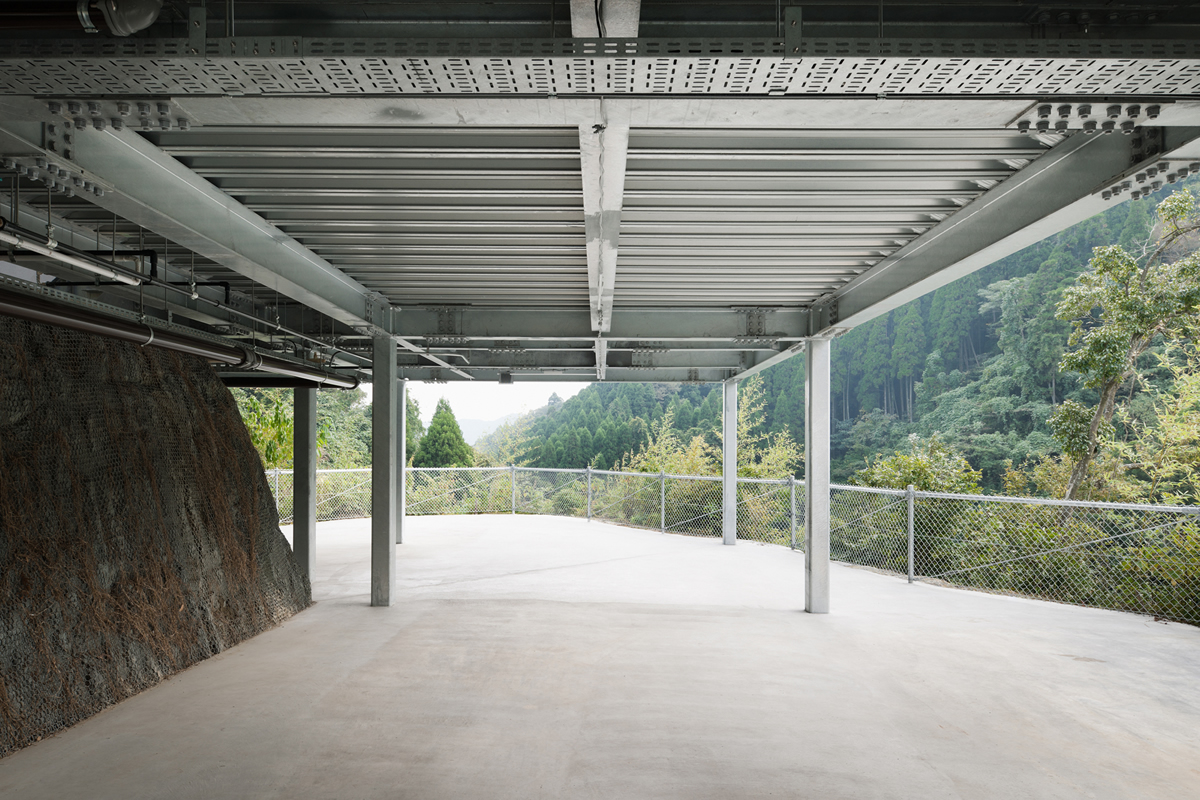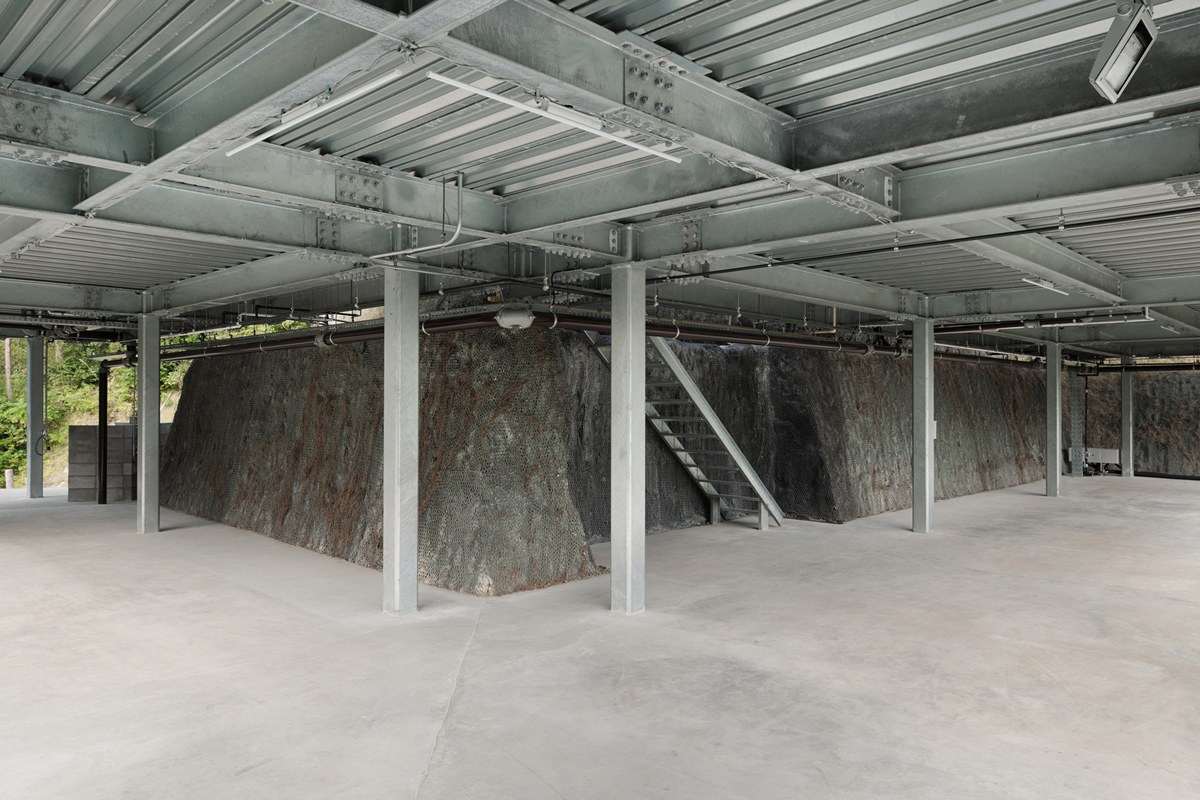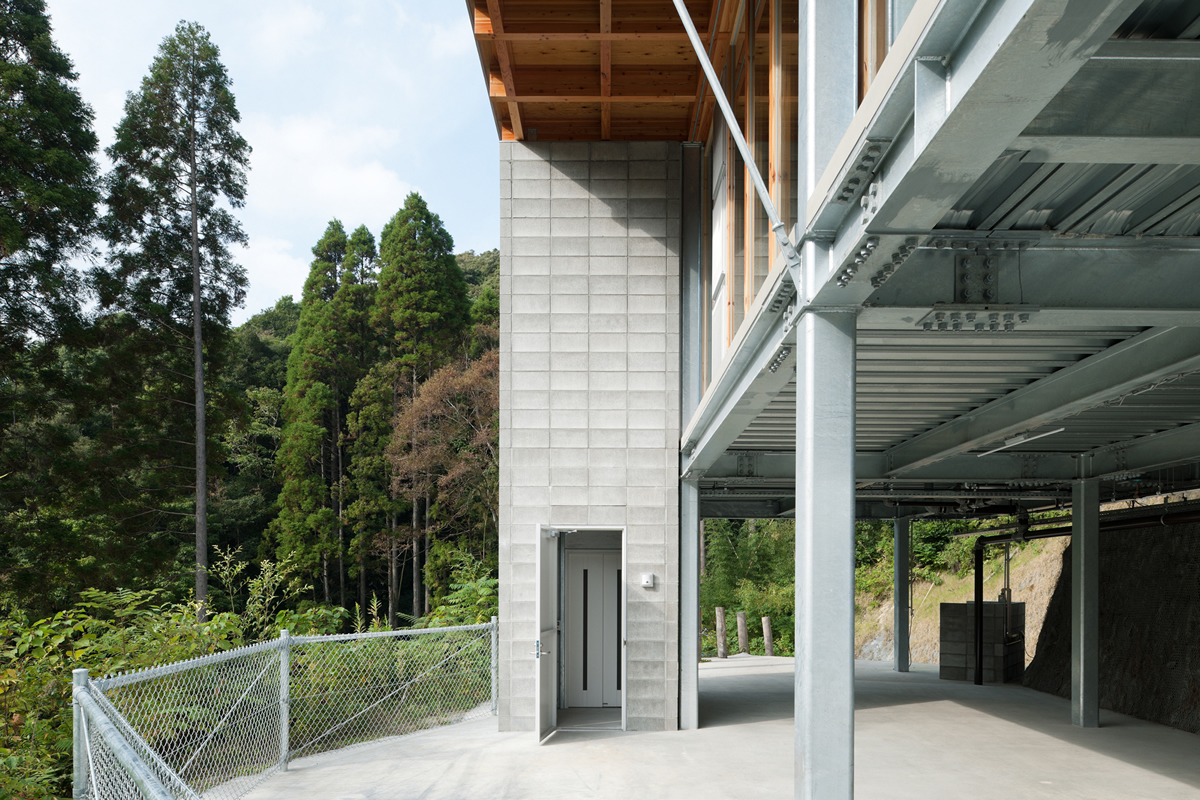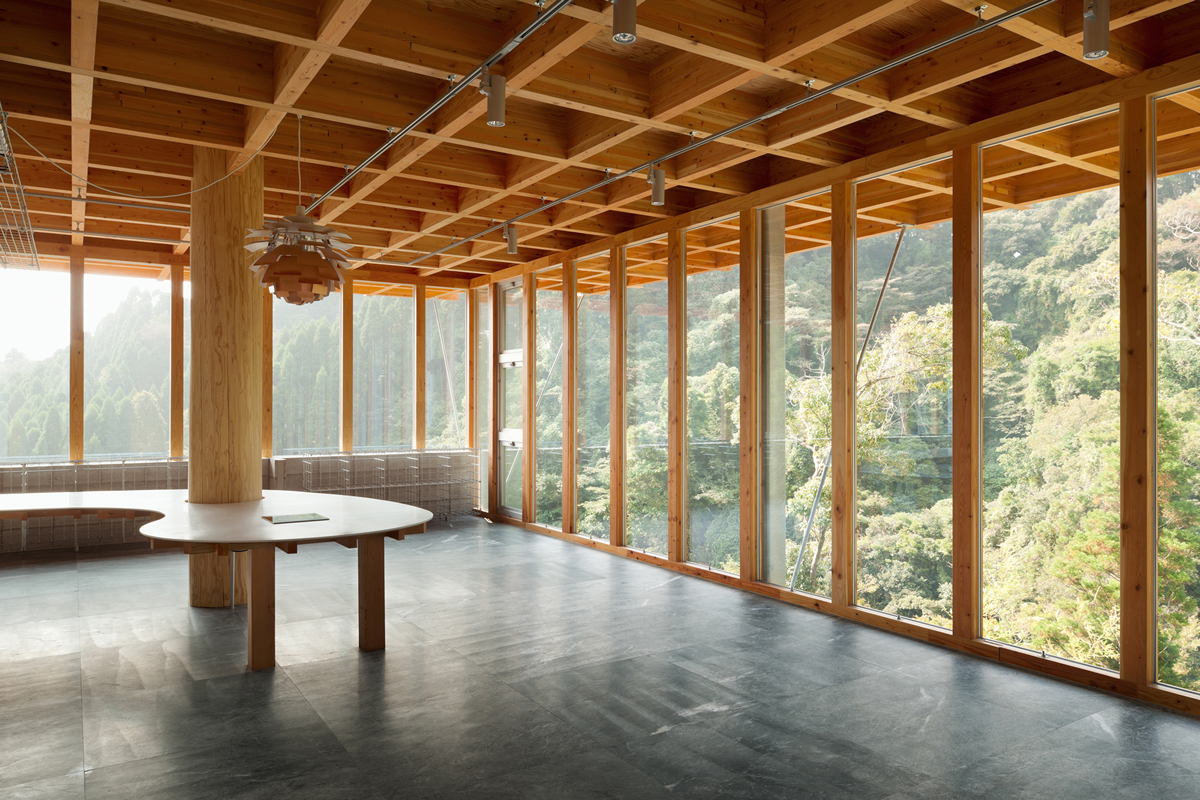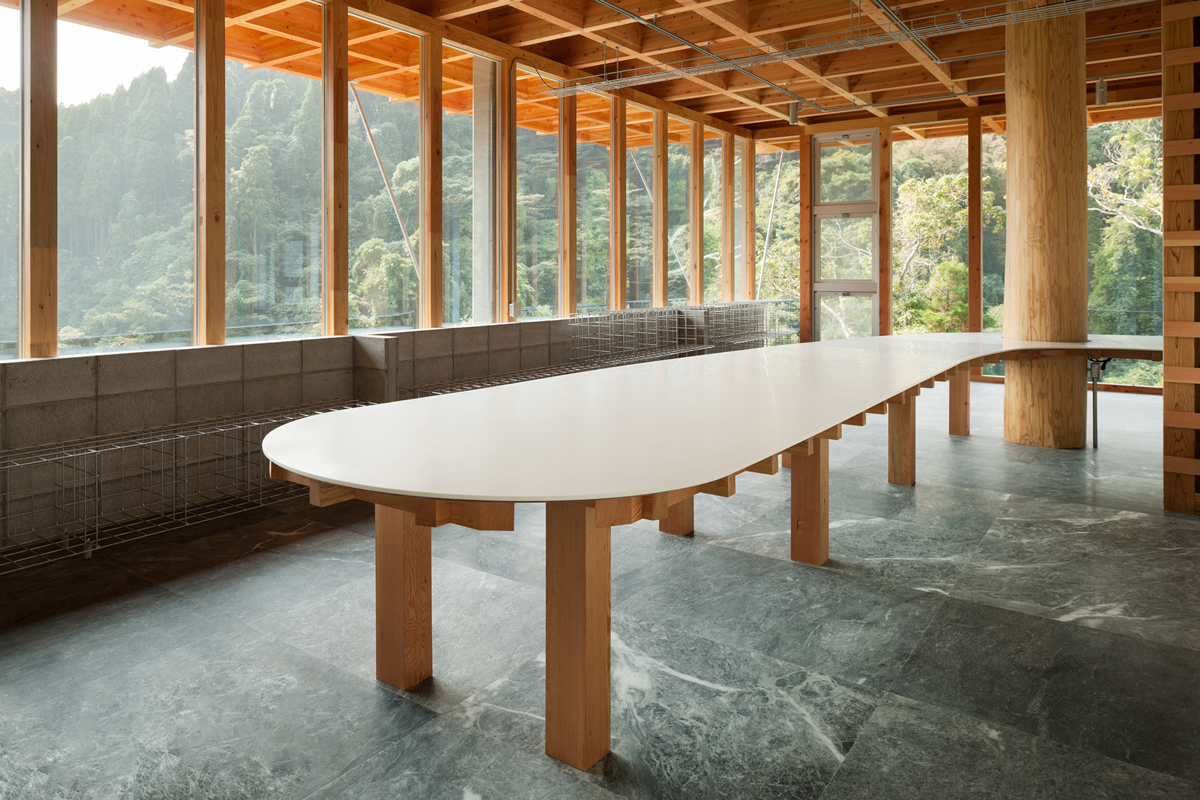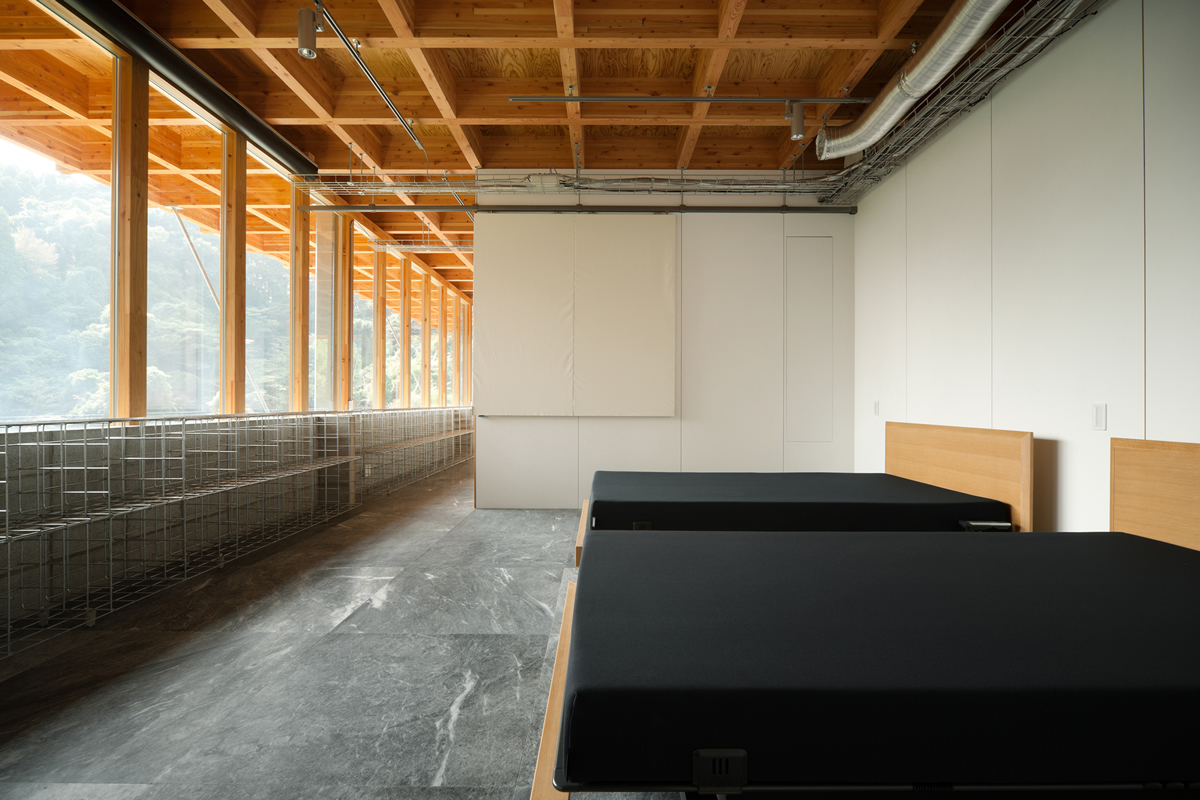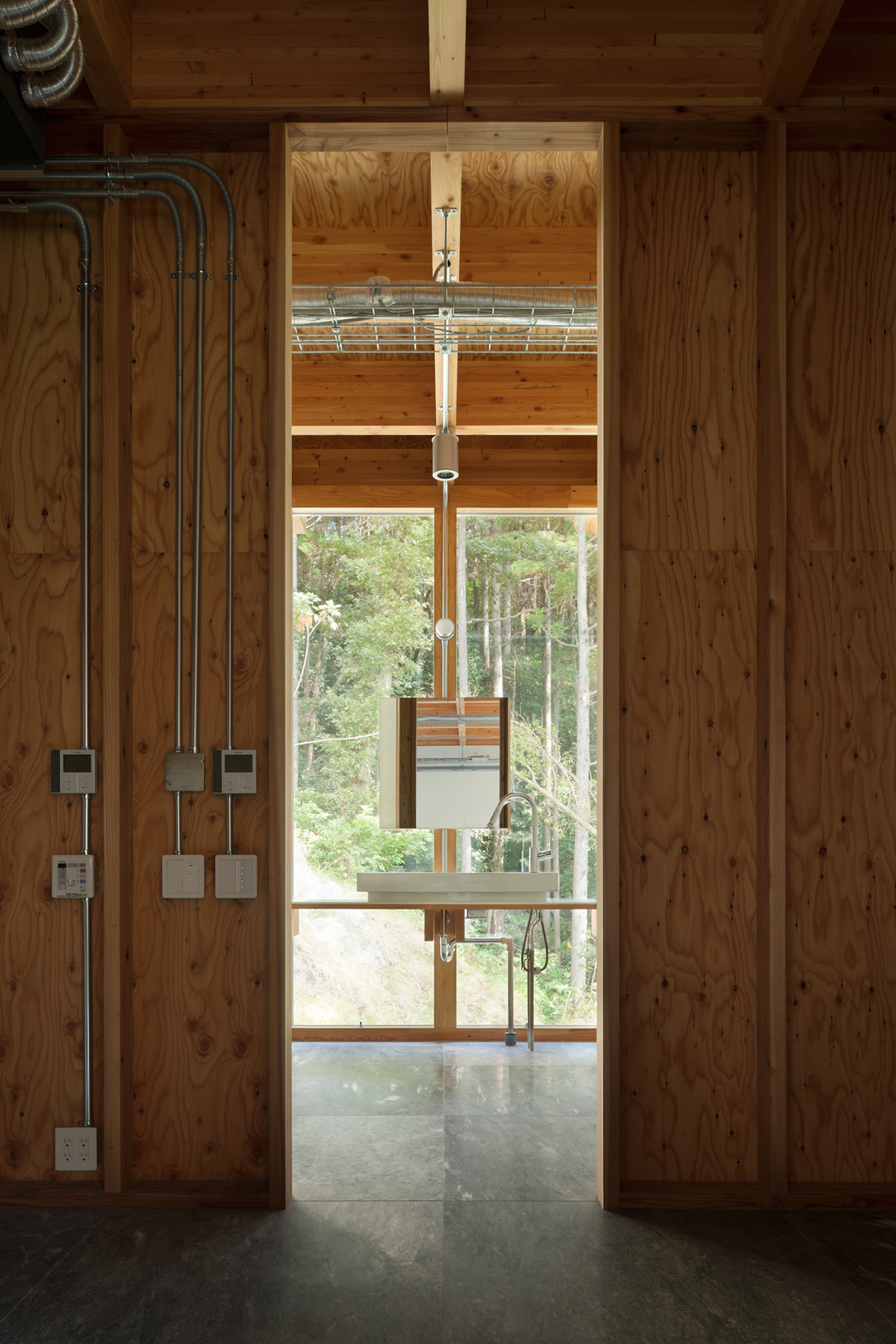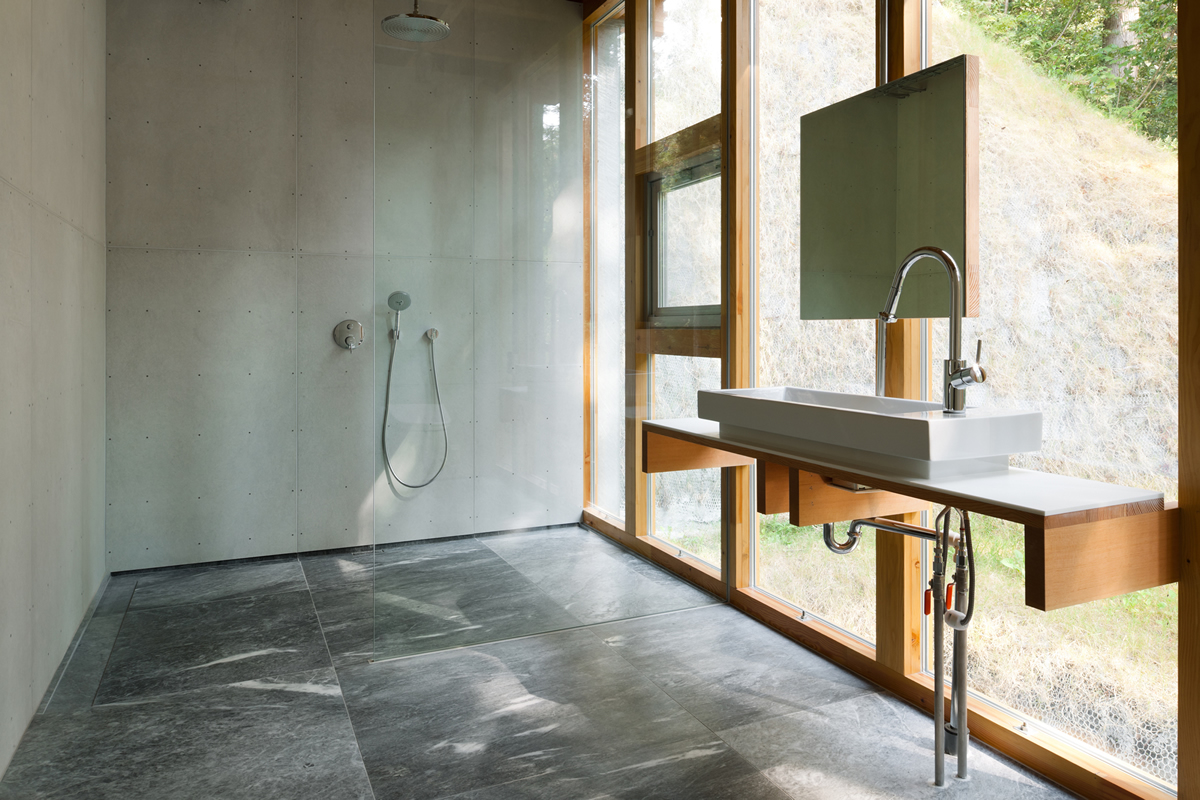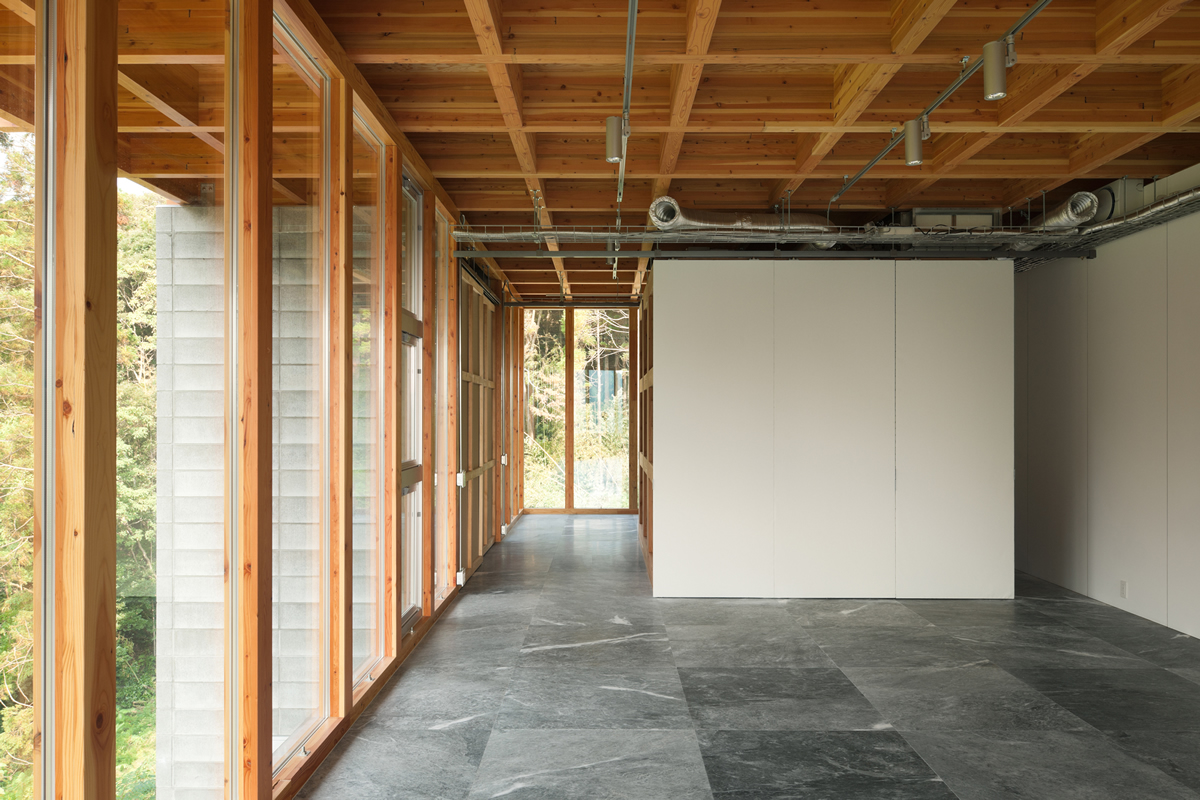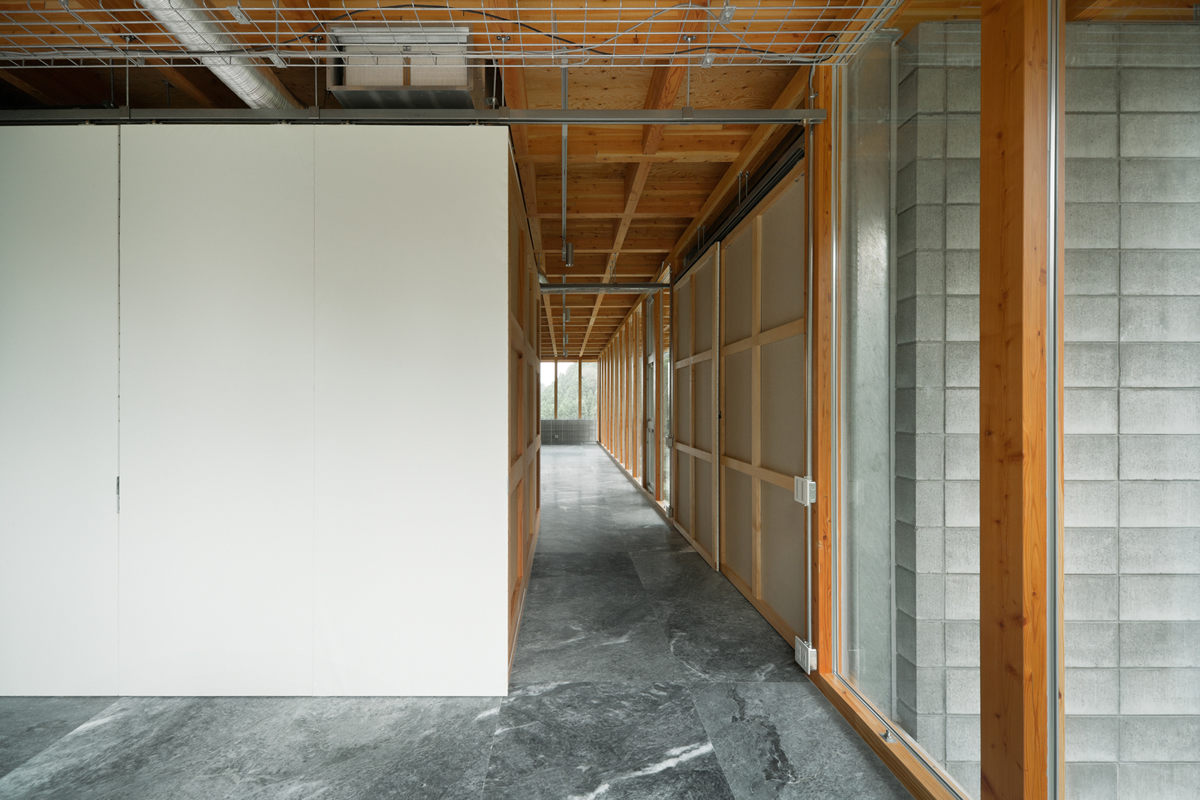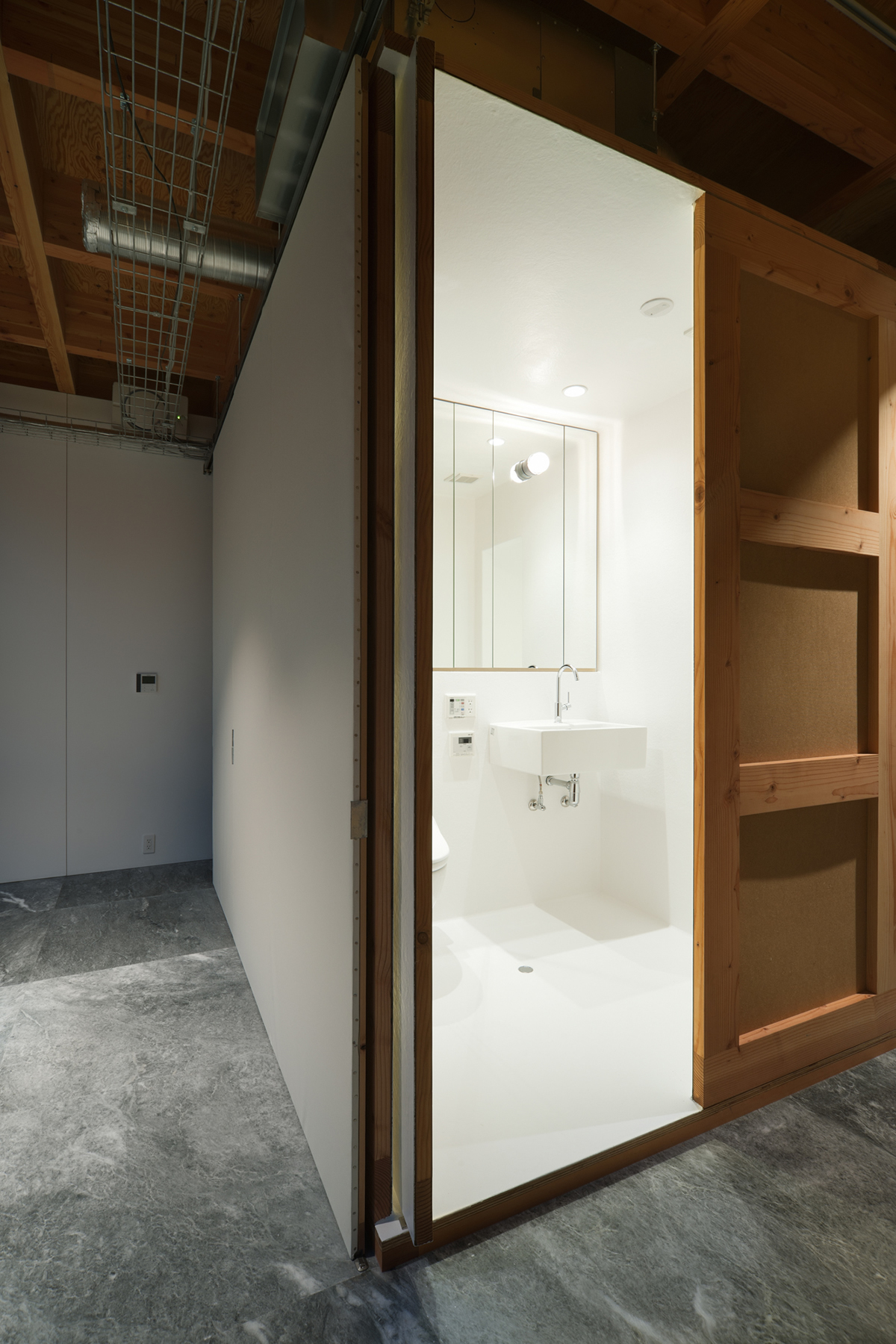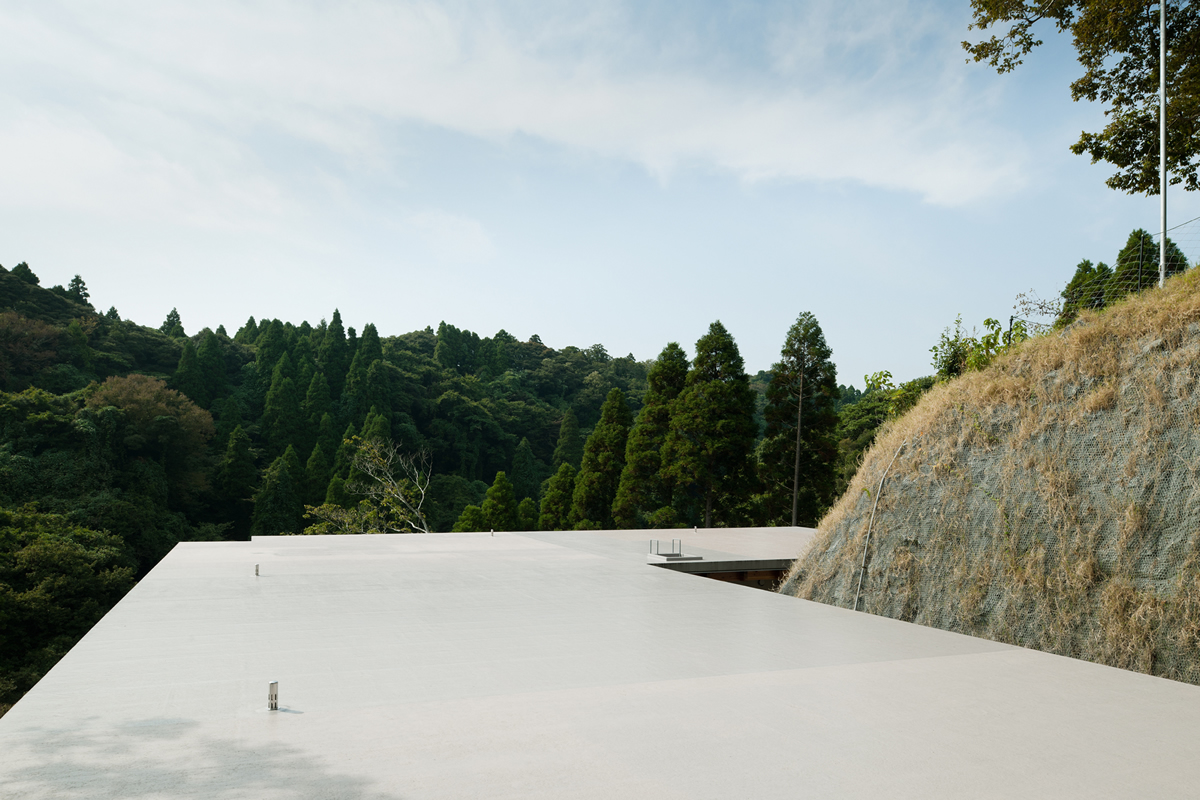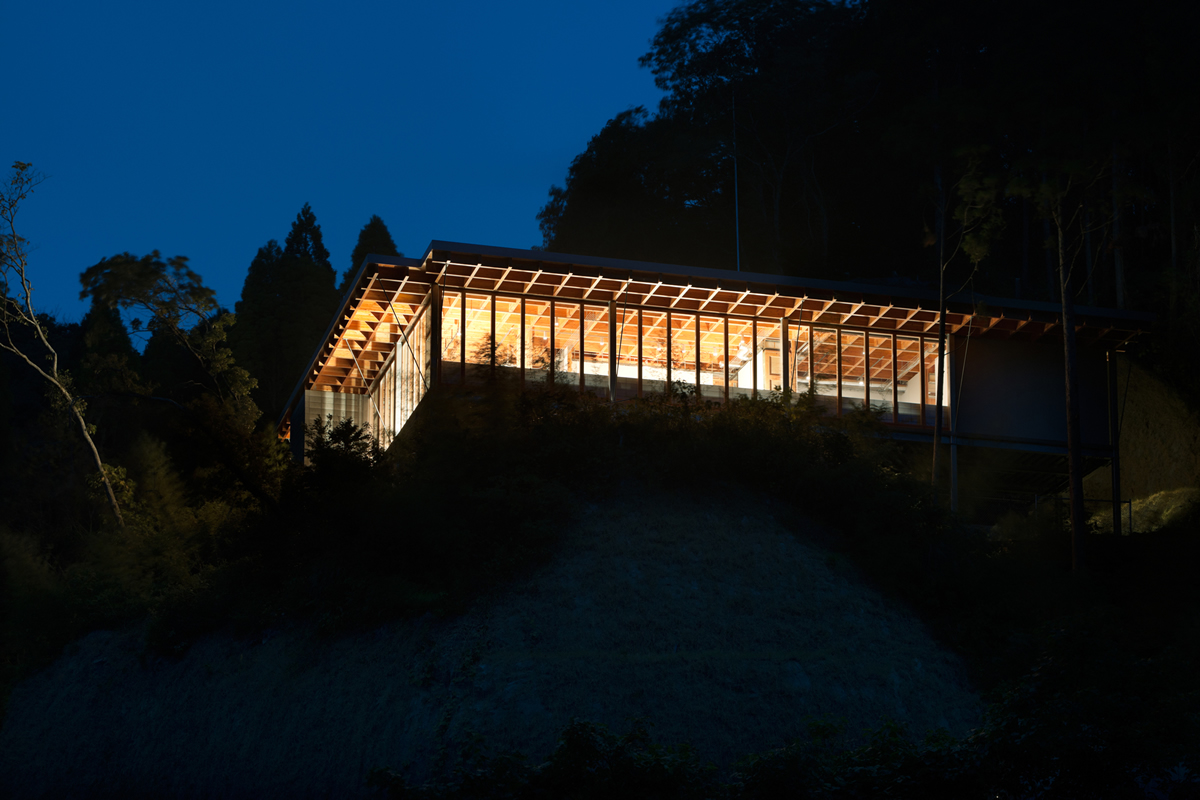 HANARE
This "HANARE", meaning a "detached house", is a retreat house in Chiba for the client living in Tokyo, to be used 2-3 times in a week. The client bought the whole mountain to build the house.
We planned the basic infrastructure including electricity, water and an access bridge over an irrigation canal, as well as architecture and interior. In terms of construction,weplacedseparatedorderforeachprocedure to execute precise supervision. All service ducts are exposed to clearly show how the house functions, so that the residents understand the system and are able to renovate the house by themselves when necessary.
The site is located along the south and west faces of a small but steep mountain in Chiba near the seaside. The house stands above 21 metersfromthefrontalroad. We designed the surrounding landscape as well as the house itself, which is more like designing a castle on a mountain.
In terms of environmental design, we intend to achieve an energy-efficient house and incorporated various environmental features including 2meter-deep eaves for natural light control, windows composed of Low-E glass and wooden sash for effective insulation, and alsobuilttrombewallsstoring and radiating natural heat to achieve the passive energy environment.
title:HANARE
architects:Jo Nagasaka+Tomoki Katada/Schemata Architects
engineer : EJIRI STRUCTUAL ENGINEERS
address: Isumi Chiba
usage:residence
construction:Takaaki Mitsui
site area : 933.9 m²
building area: : 181.96 m²
total floor area : 180.08m²
structure:steel+wood
completion:10/2011
photo:Takumi Ota