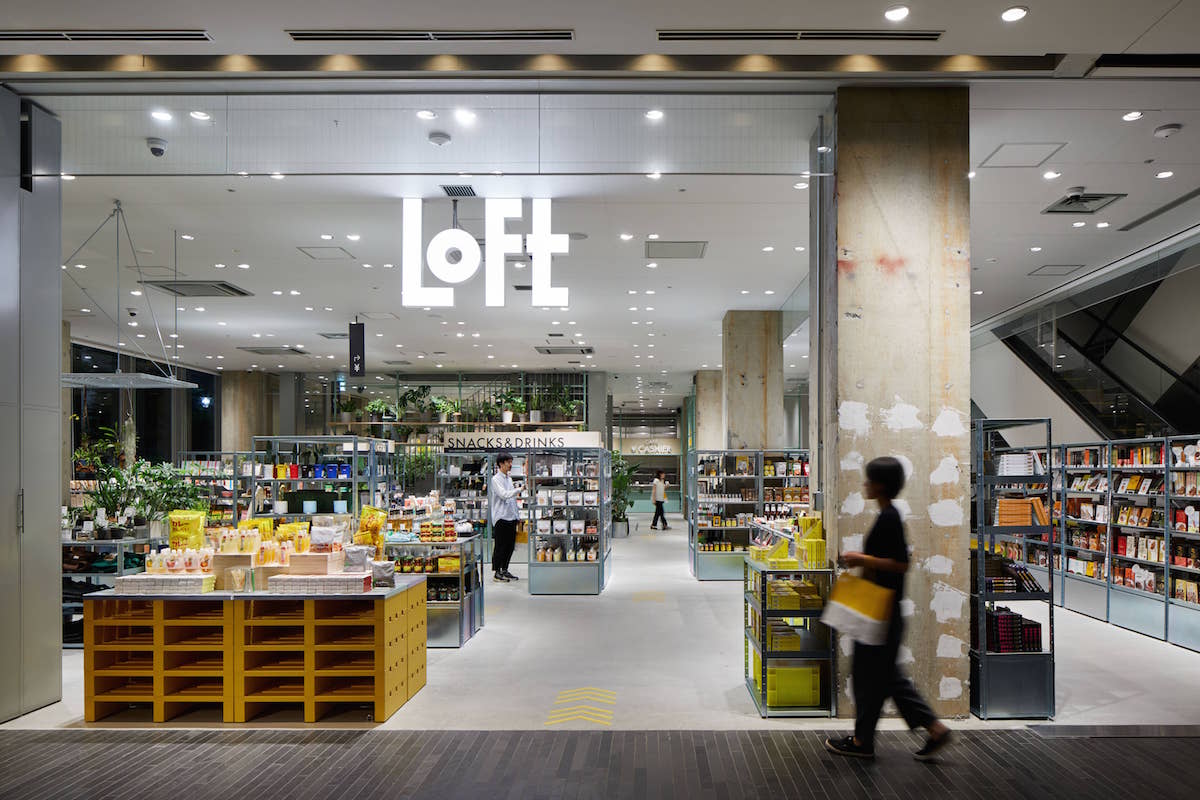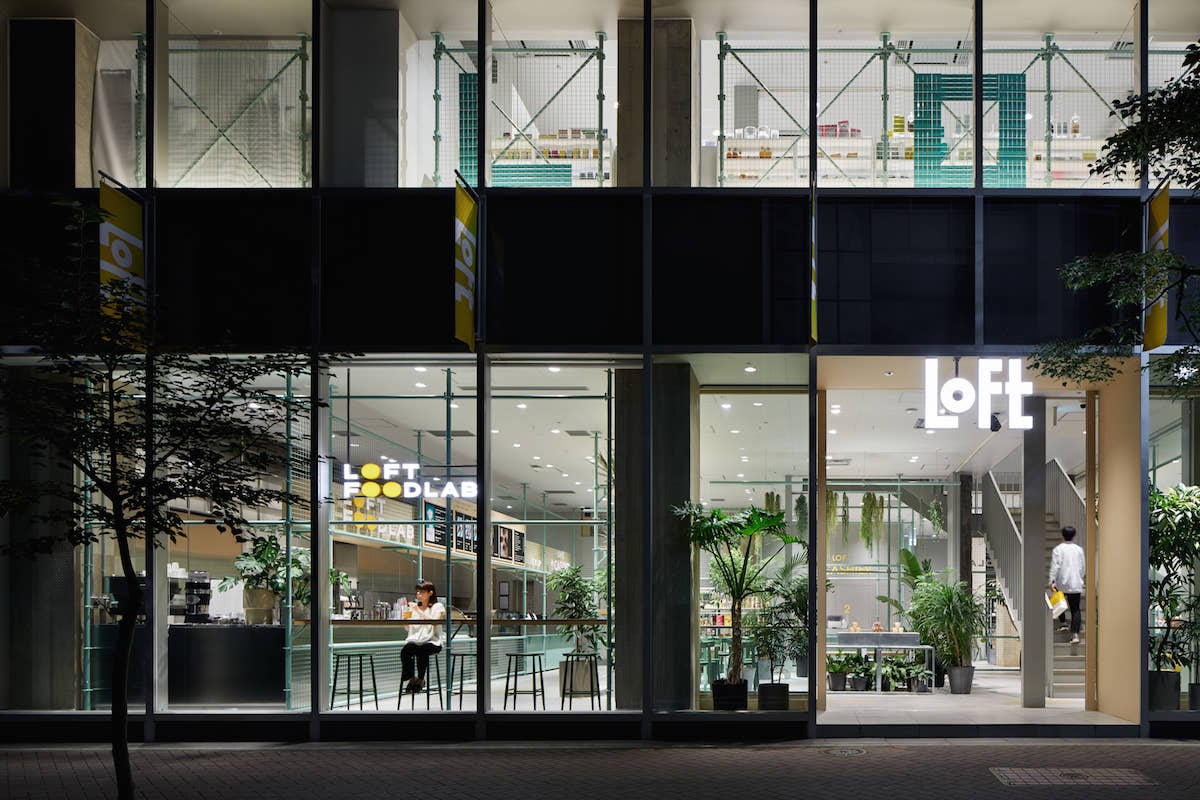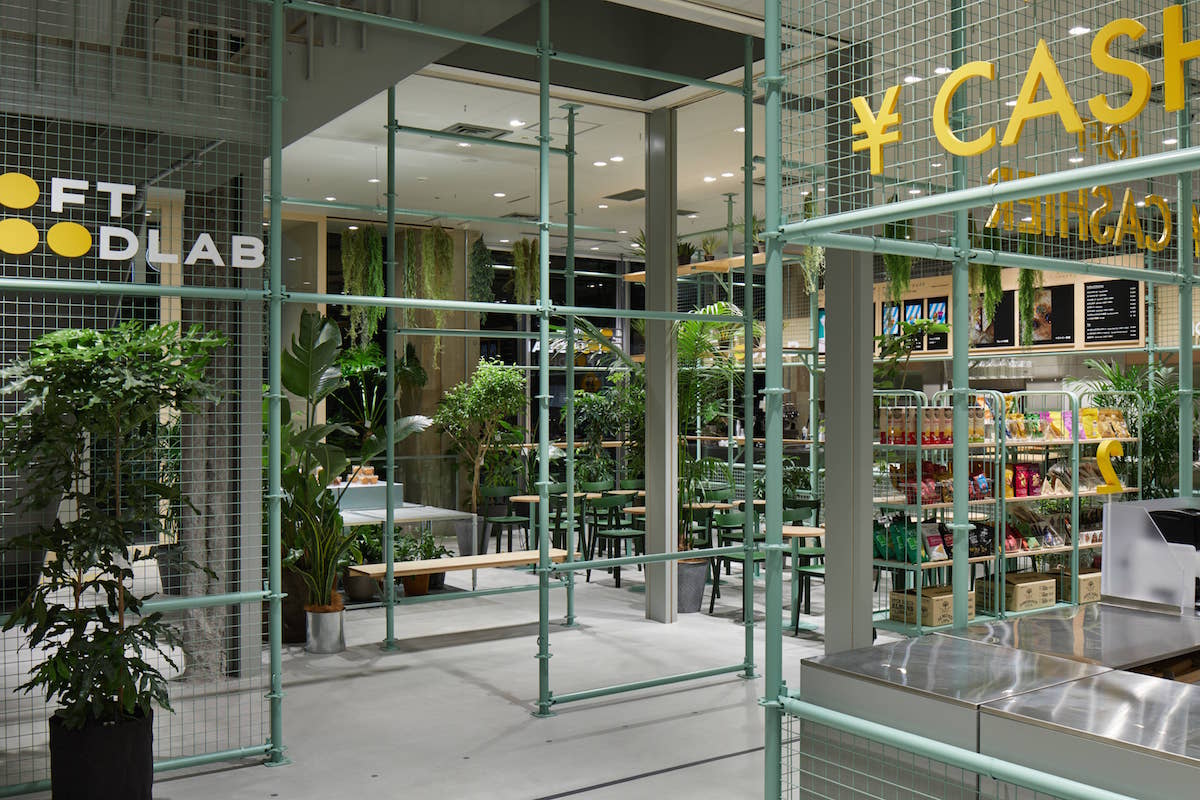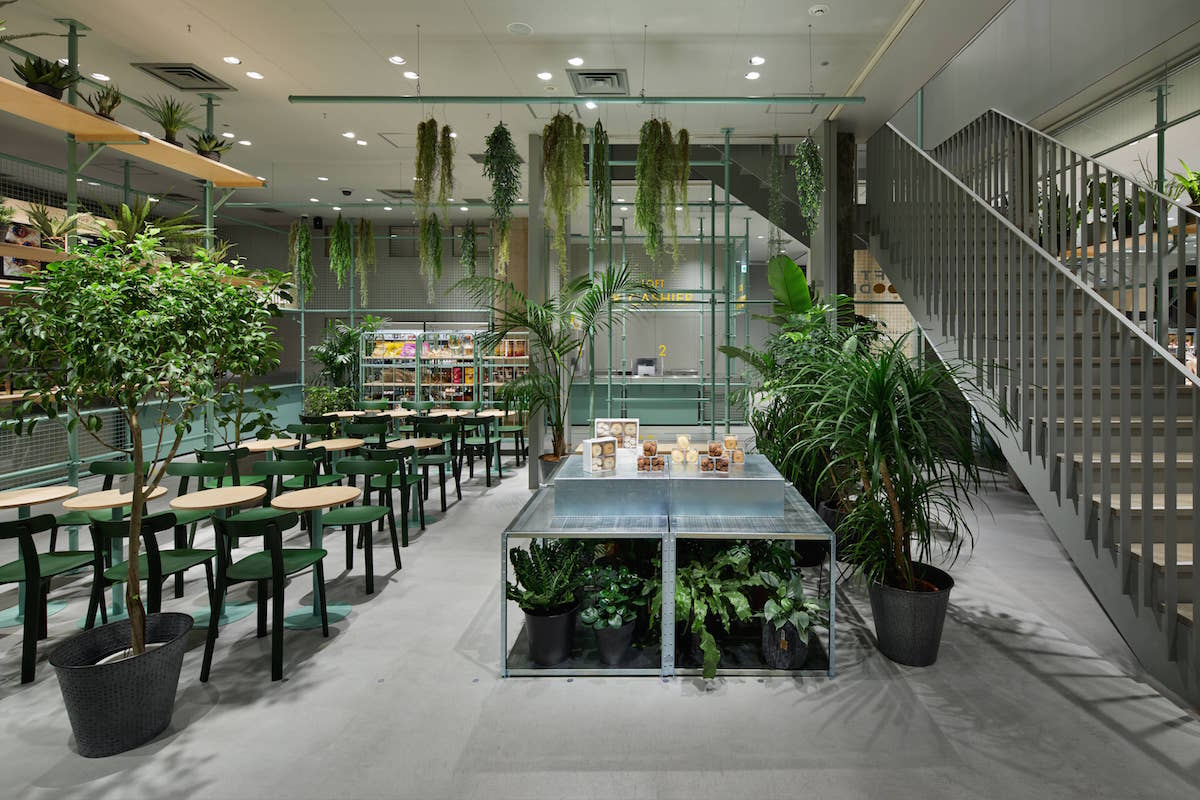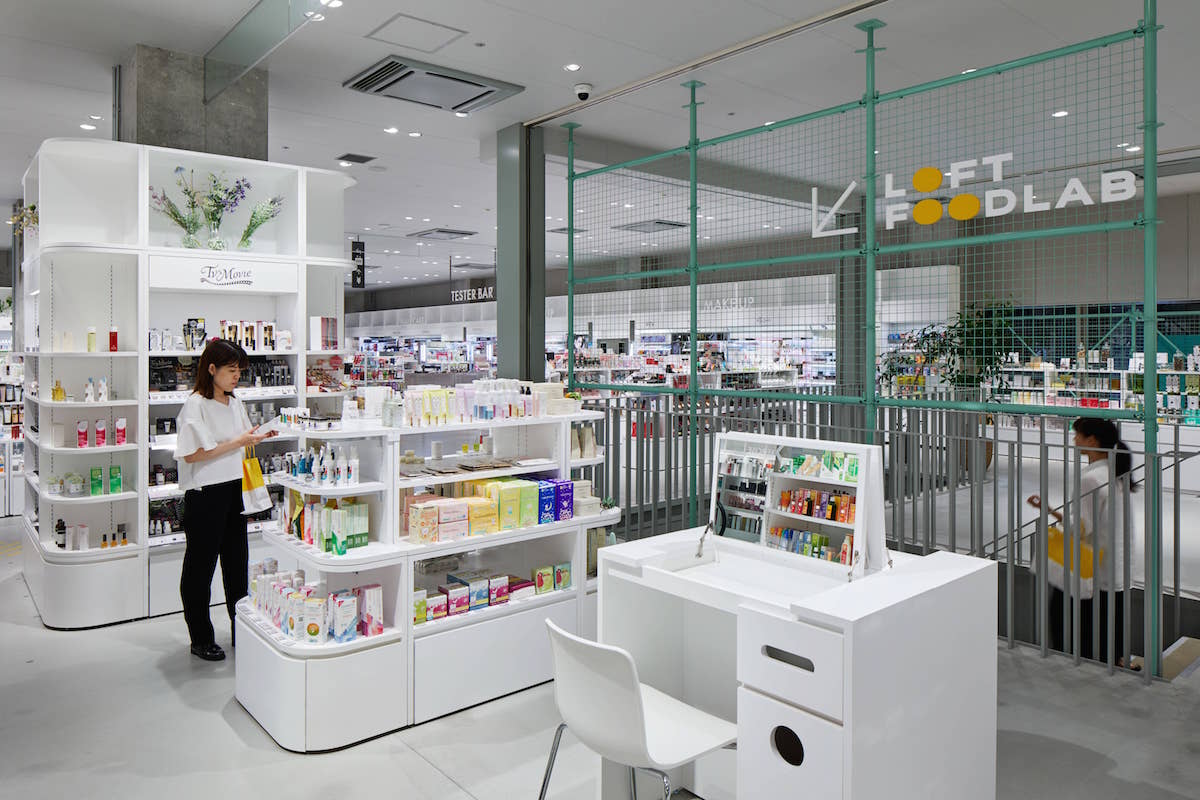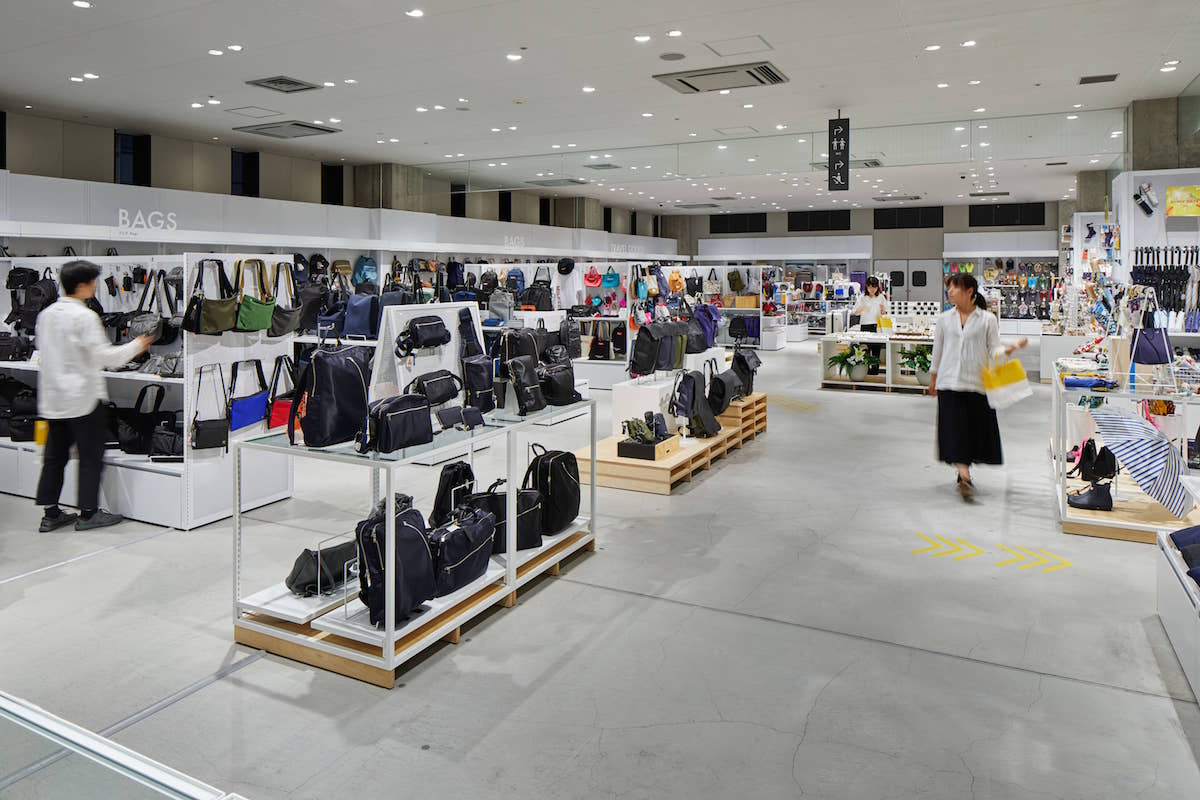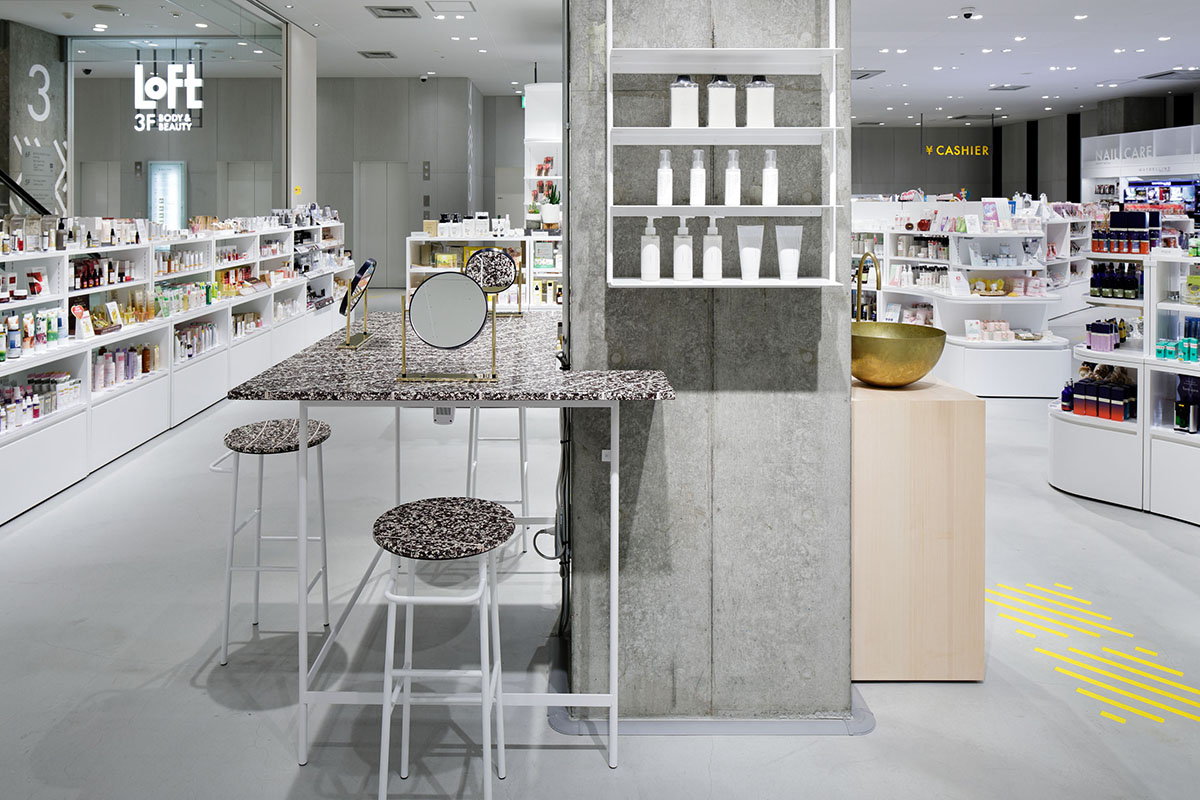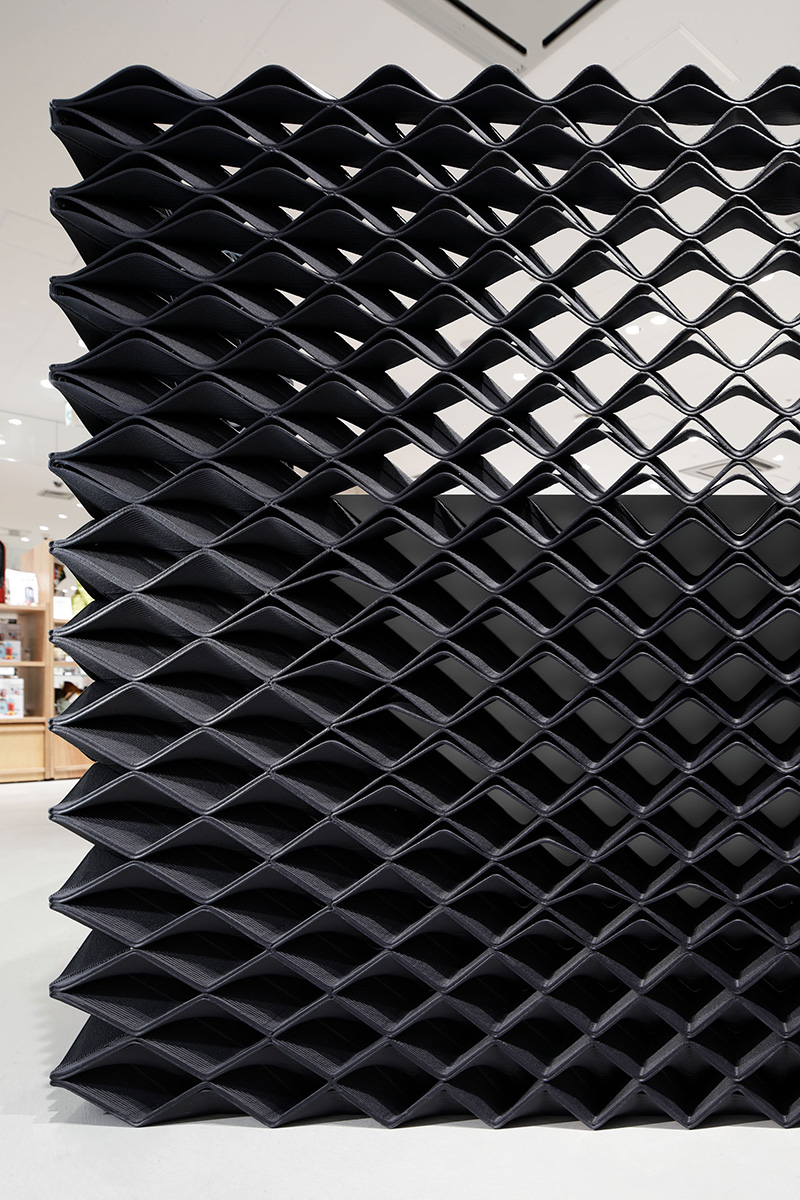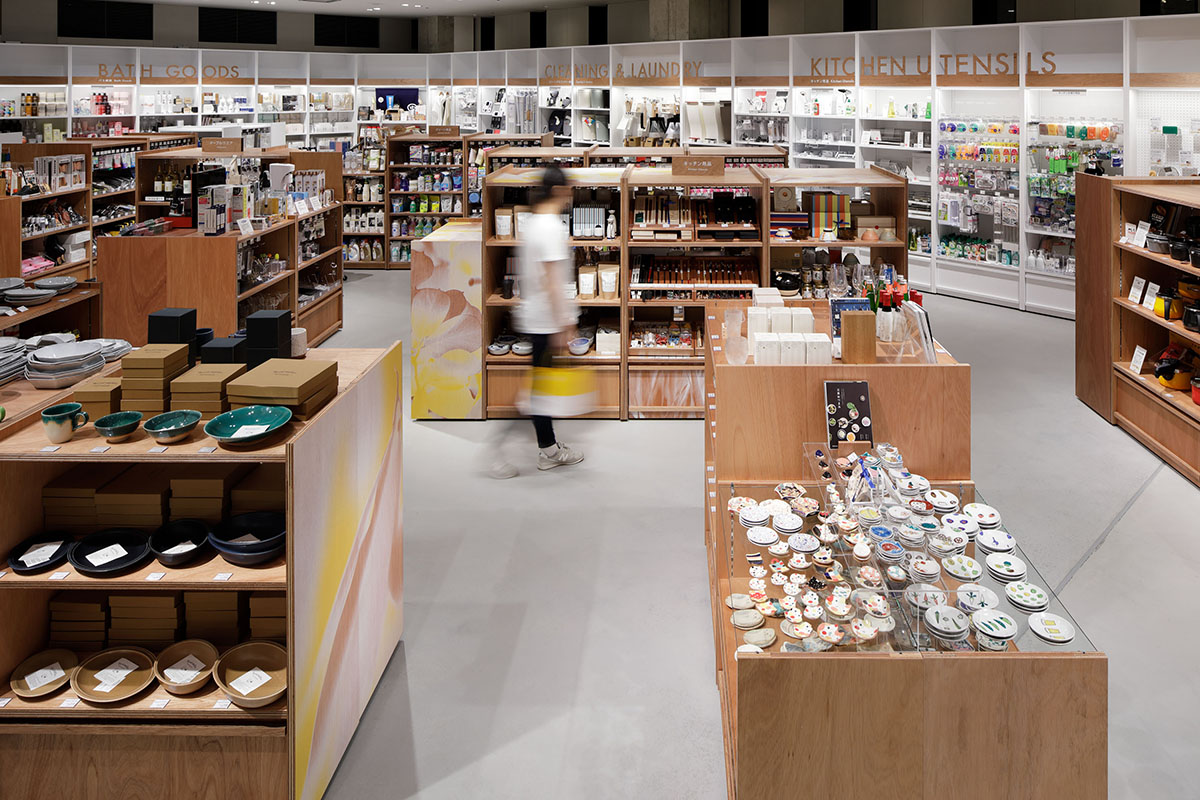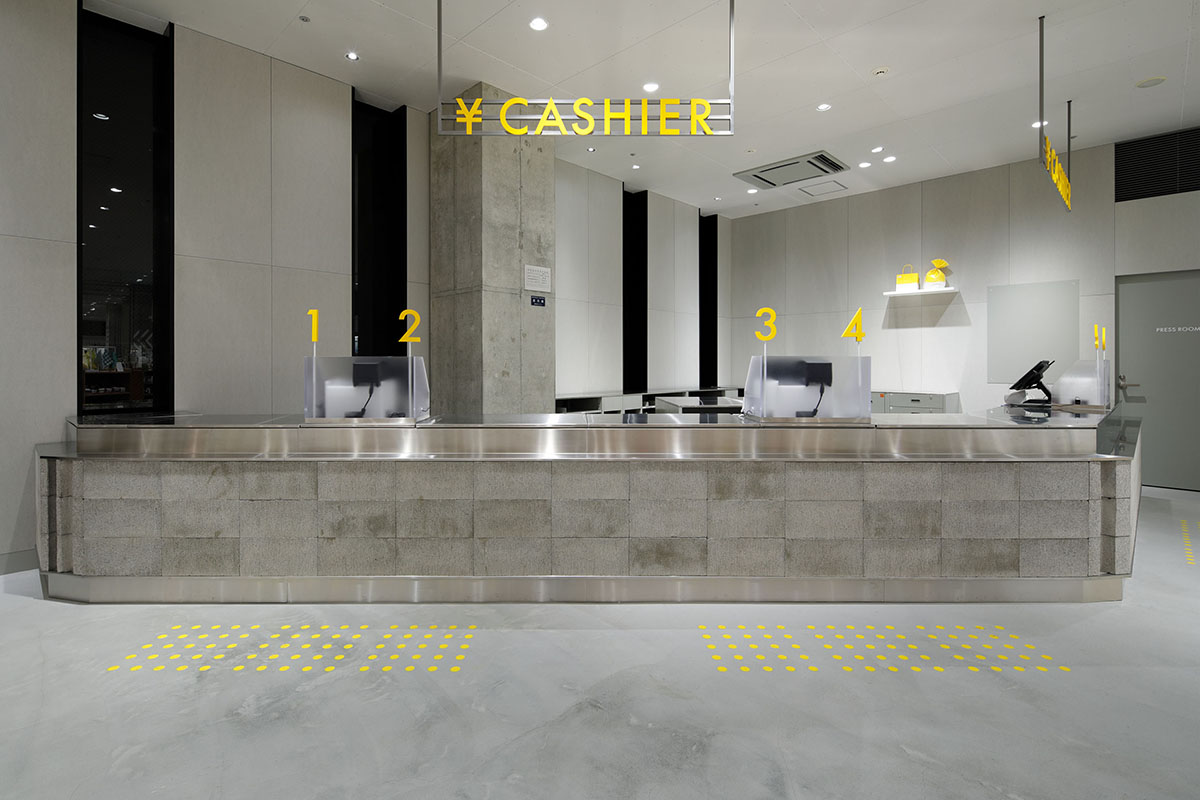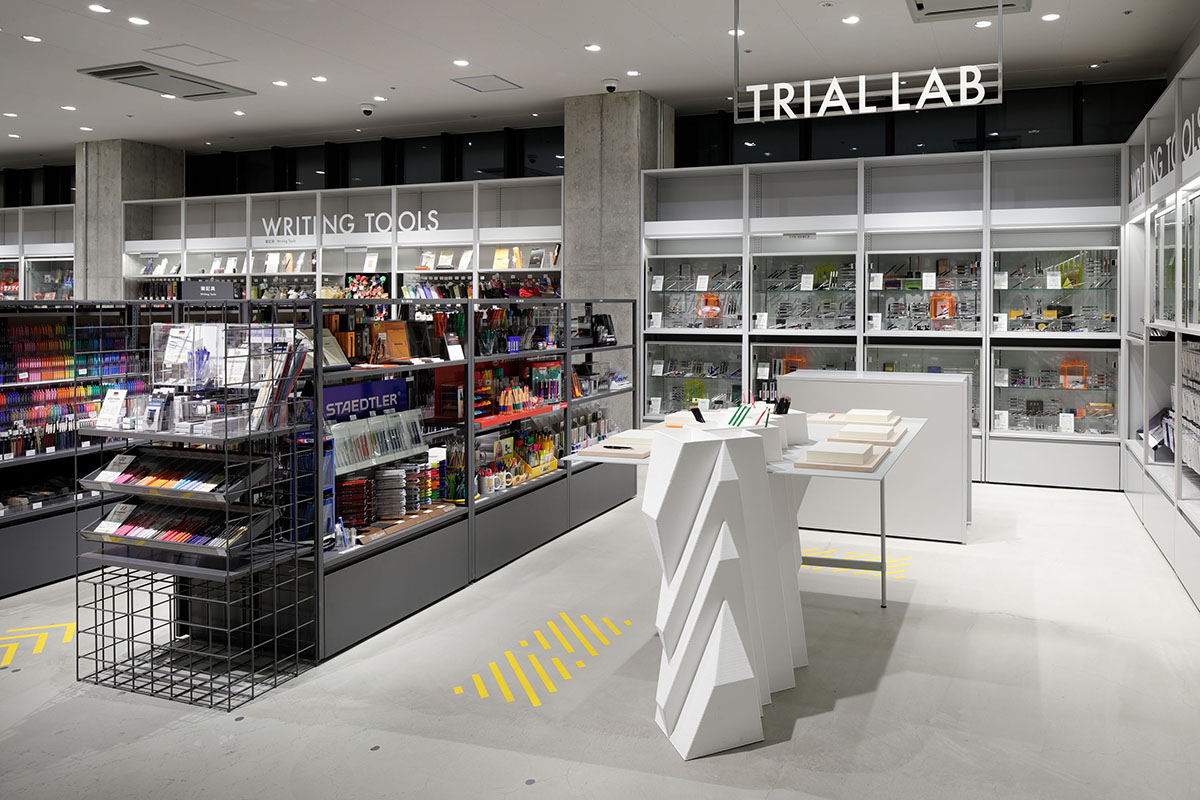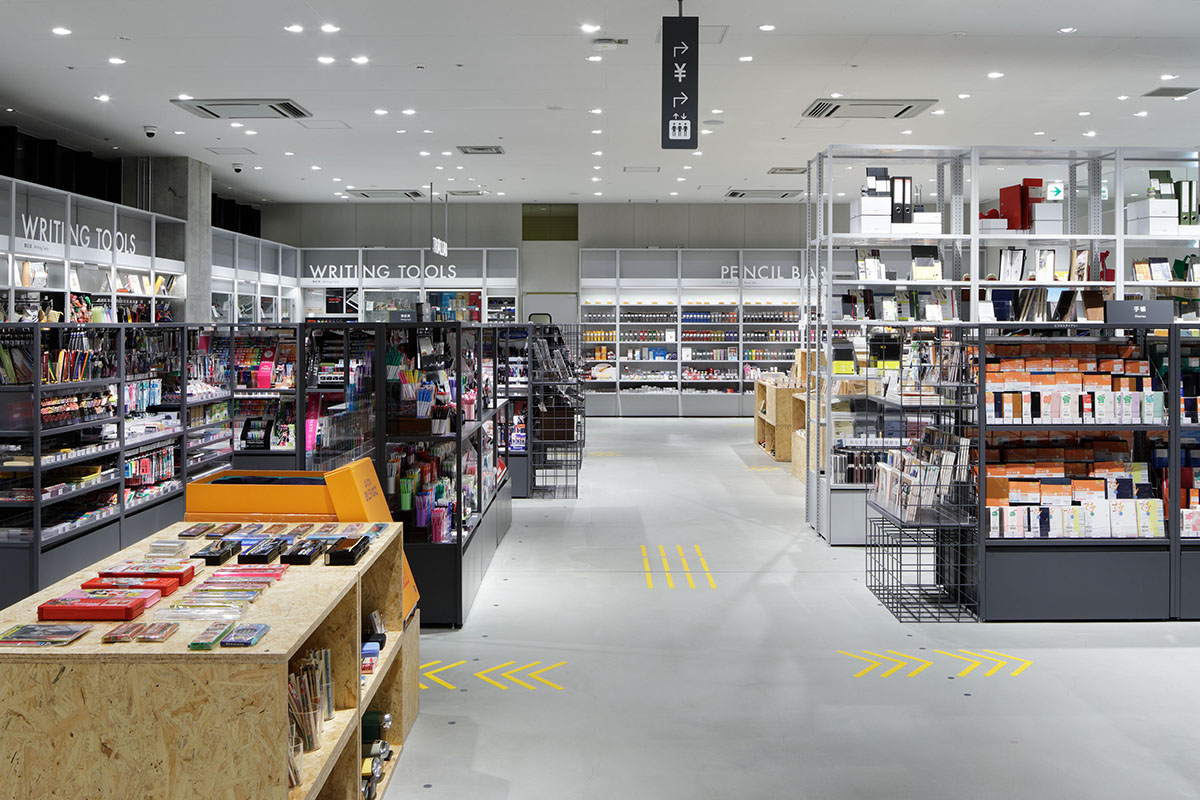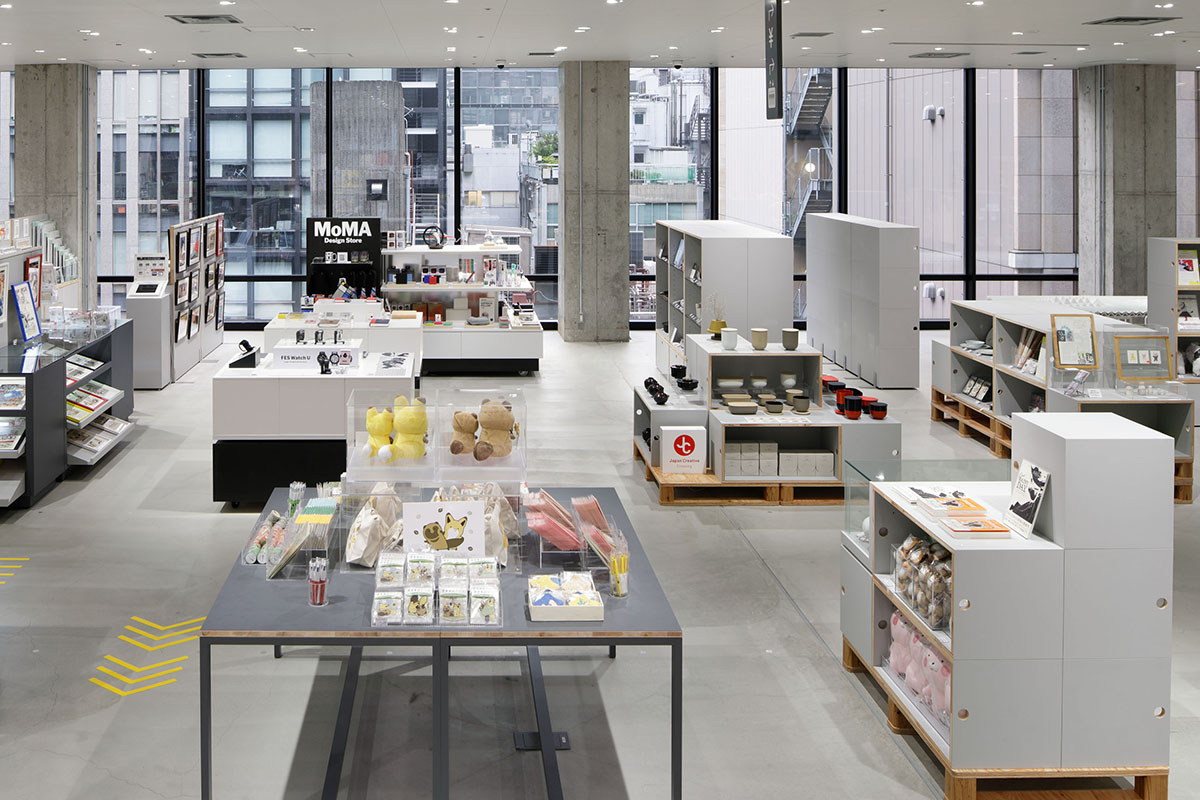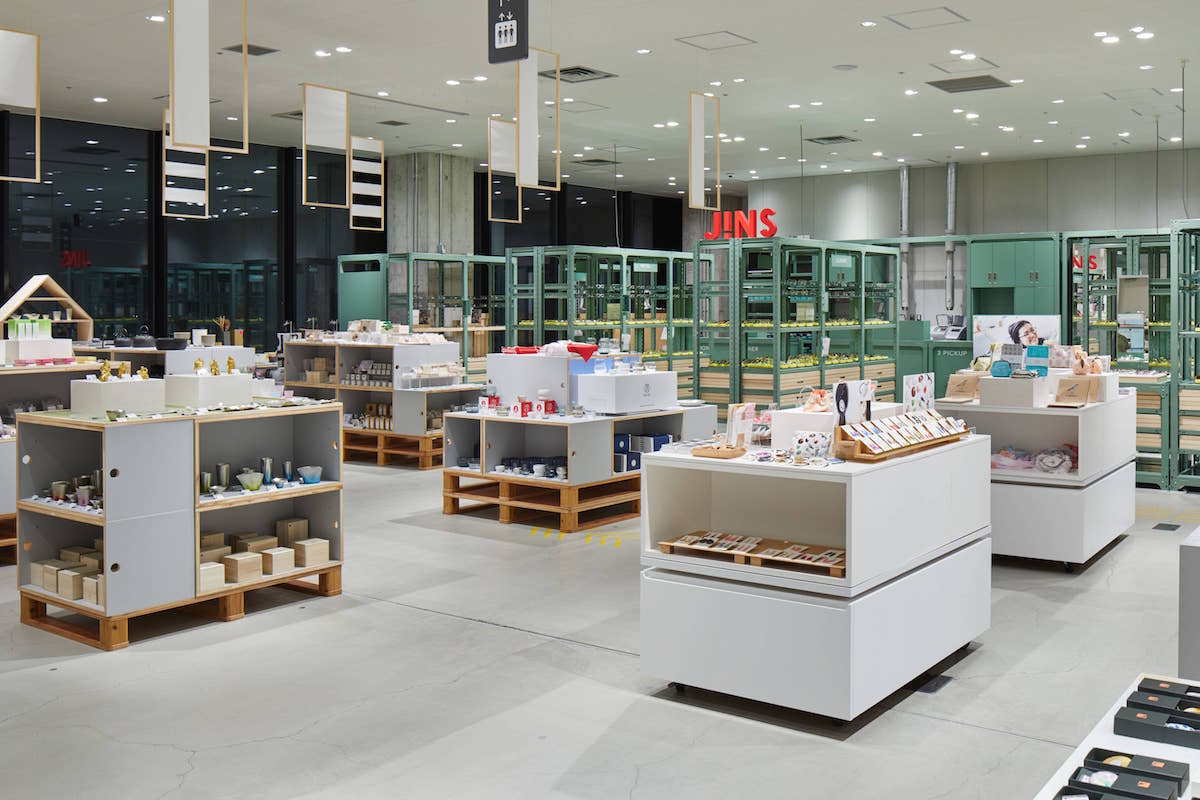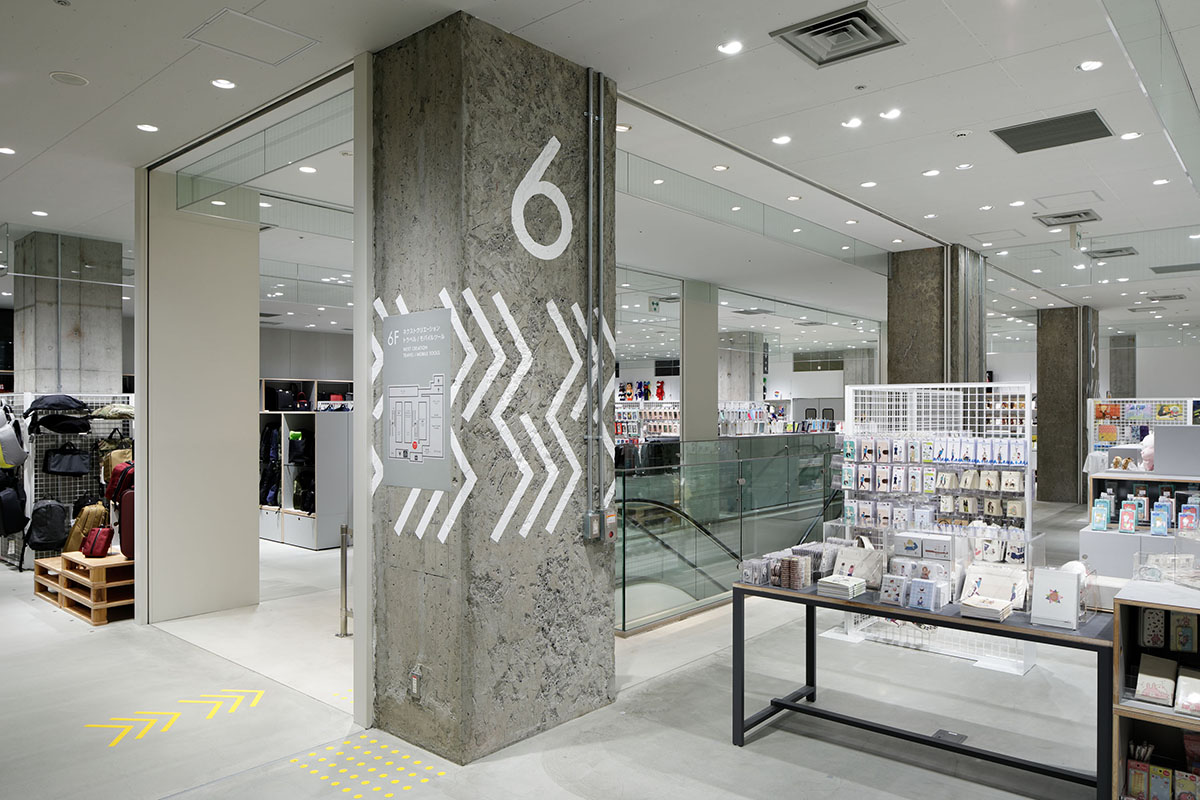 Ginza LOFT store reopened in April 2019 after completing the second phase renovation. We have been engaged in this project since the first phase renovation in 2016. The store is located on a quiet backstreet with a few blocks away from busy avenues in Ginza. Our store design aims to draw more people in and provide spaces where they can enjoy lingering longer. First of all, we designed different "margins" where various interactions and attractions happen around the store space on each of the six floors. In order to "attract people by people" and bring them in, we designed a cafe on the first floor. The cafe also serves as a resting place for shoppers, encouraging them to stay longer. In terms of commodity layouts, we deliberately created some spatial depth so that shoppers cannot see everything in the store at once from the frontal street, to invite them inside and explore further. Display shelves for each floor are designed in different shapes and materials to accommodate different types of commodities and specific needs. In the same way, six store floors are configured in different ways according to respective needs and stacked on top of each other.
In order to encourage customers to stay longer on each floor, we provided various "margins" where they can have an overall view of the store at a first glance but eventually find something in the distance that stirs their curiosities, and linger around longer. First, we placed a main circulation route around the midpoint between the escalator and the building envelope, and placed attractive elements at the furthest points from four corners of the circulation route on each floor. Along the paths to get to respective attractive elements, we placed display shelves here and there to create T-shaped intersections. In this way, we deliberately let customers choose between two routes each time they come in front of a shelf, so that they sometimes get slightly lost in the space, linger around, and encounter something attractive or unexpected.
Data
Title: Ginza LOFT
Architect:Jo Nagasaka / Schemata Architects
Project team:Masami Nakata, Shota Miyashita, Kana Yamamoto, Fumihiko Watanabe, Ryo Yamamoto / Schemata Architects
Location:4-6 Ginza Minatao Tokyo
Usage:shop,cafe
Construction:
OKAMURA CORPORATION (interior,furniture)
BPA Co.,Ltd. (interior)
MARUZEN CO.,LTD. (kitchen)
Collaboration:
Hiromura Design Office (signage, total branding)
DUS Architects (3D printed furniture for labs)
THINK GREEN PRODUCE CO.,LTD. (cafe)
TAKENAKA TEIEN RYOKKA CO.,LTD. (plant)
Floors:6
Floor area:4628㎡
Structure:steel
Completion:09/2019
Photo:Nacasa & Partners Inc.