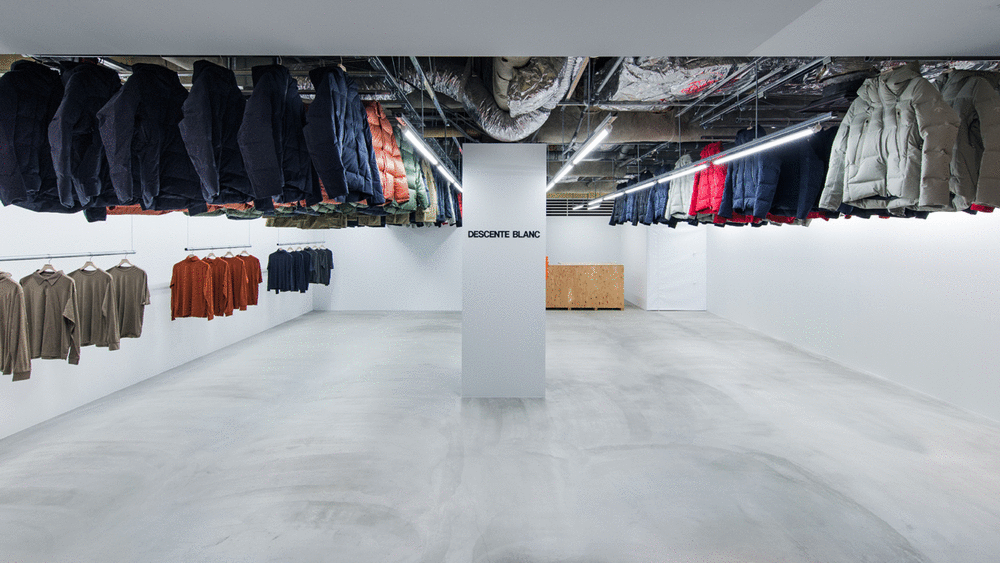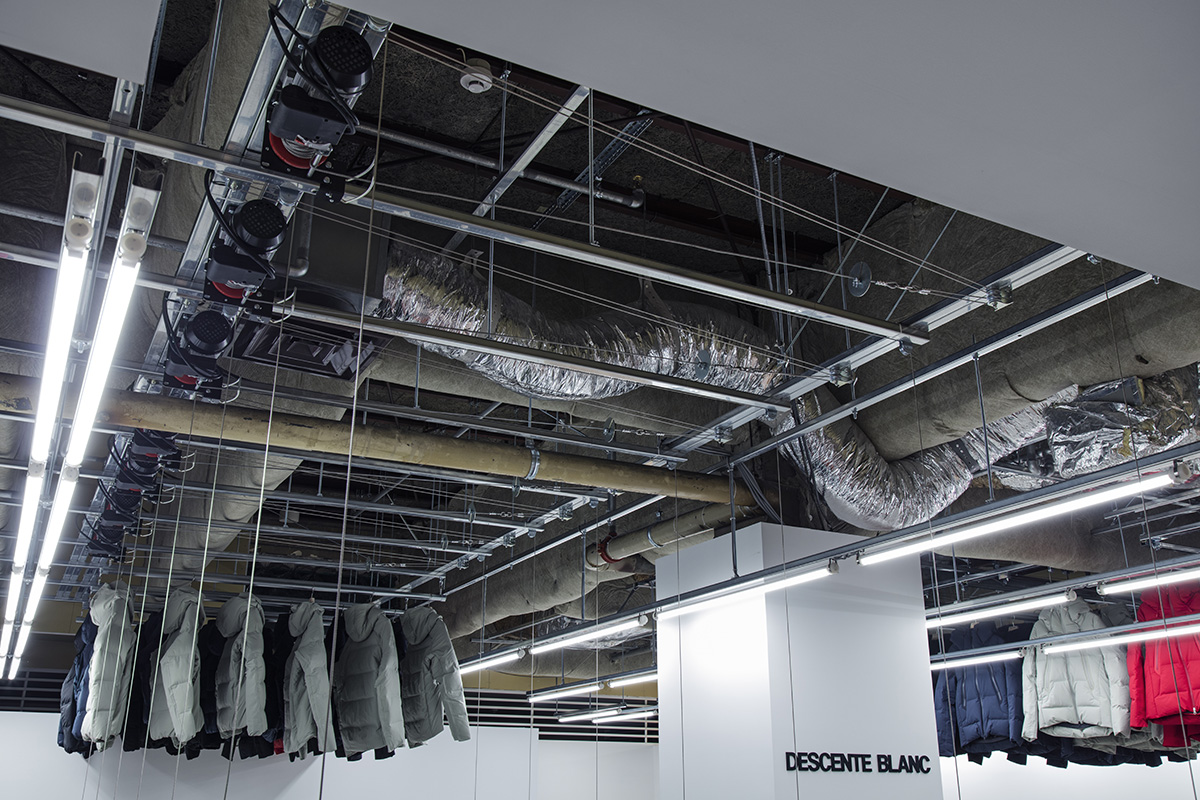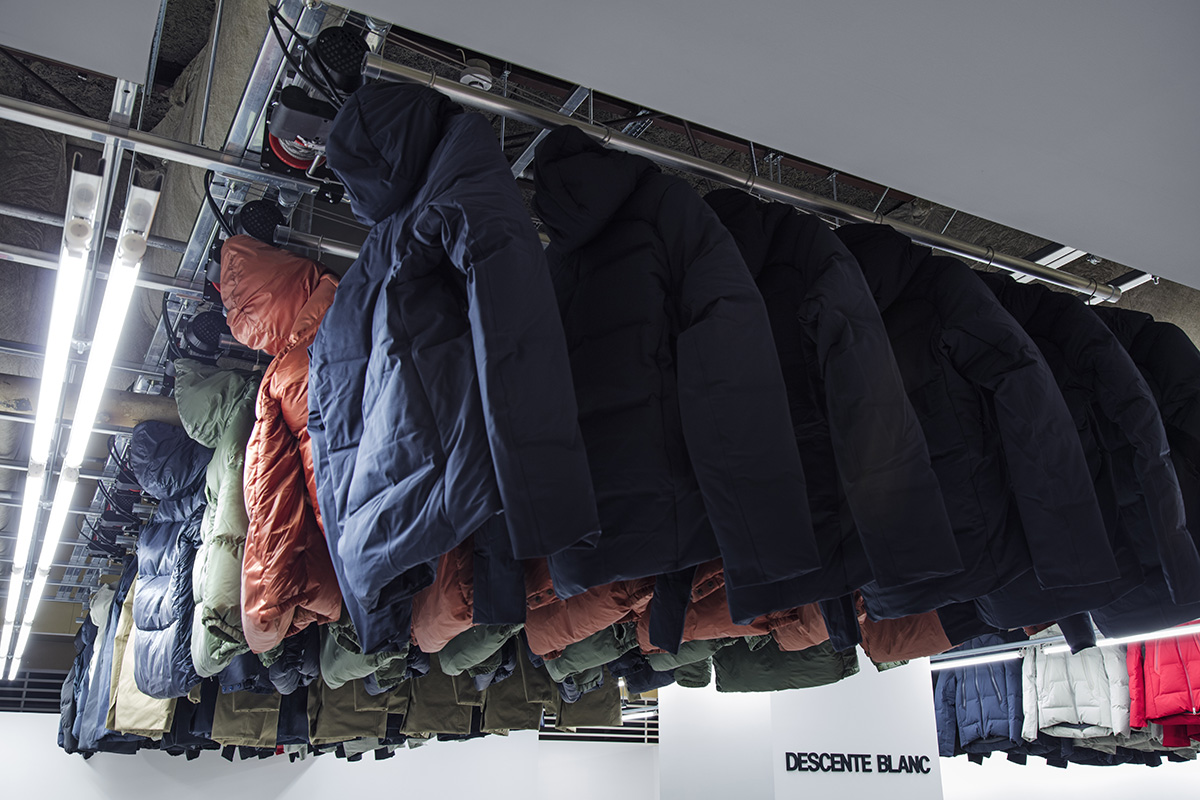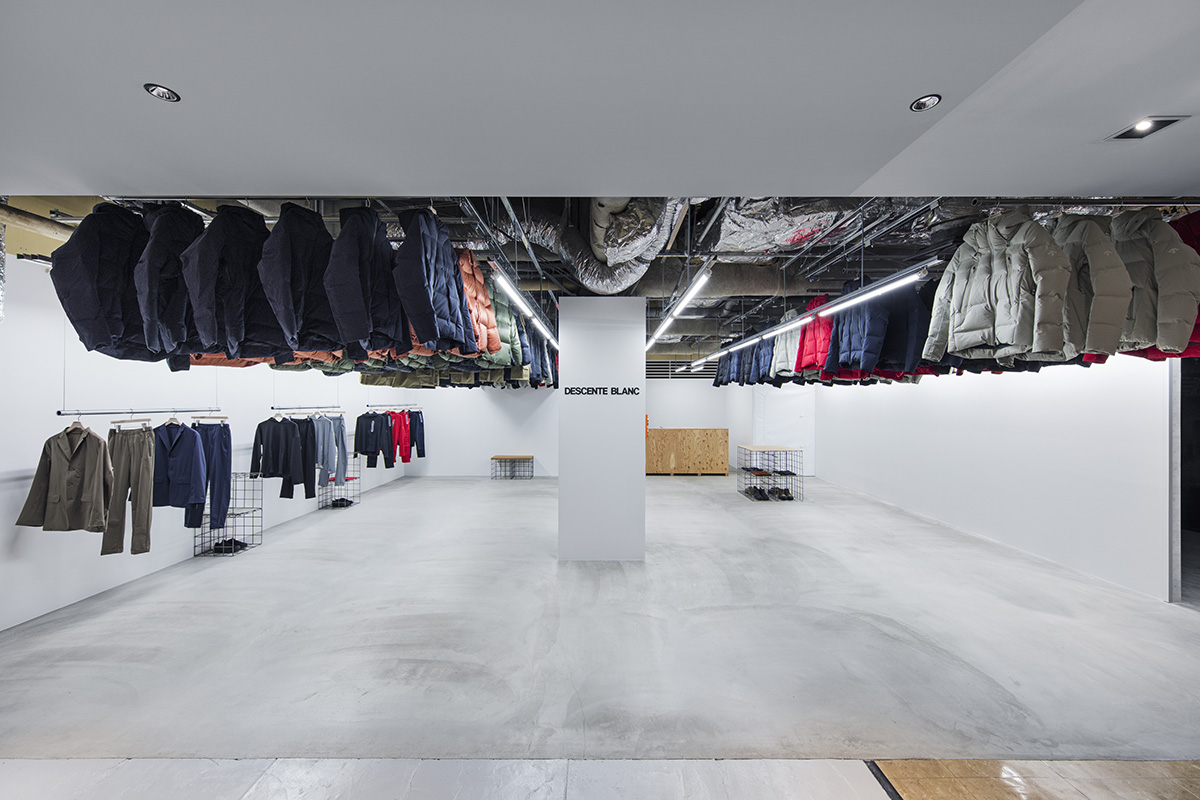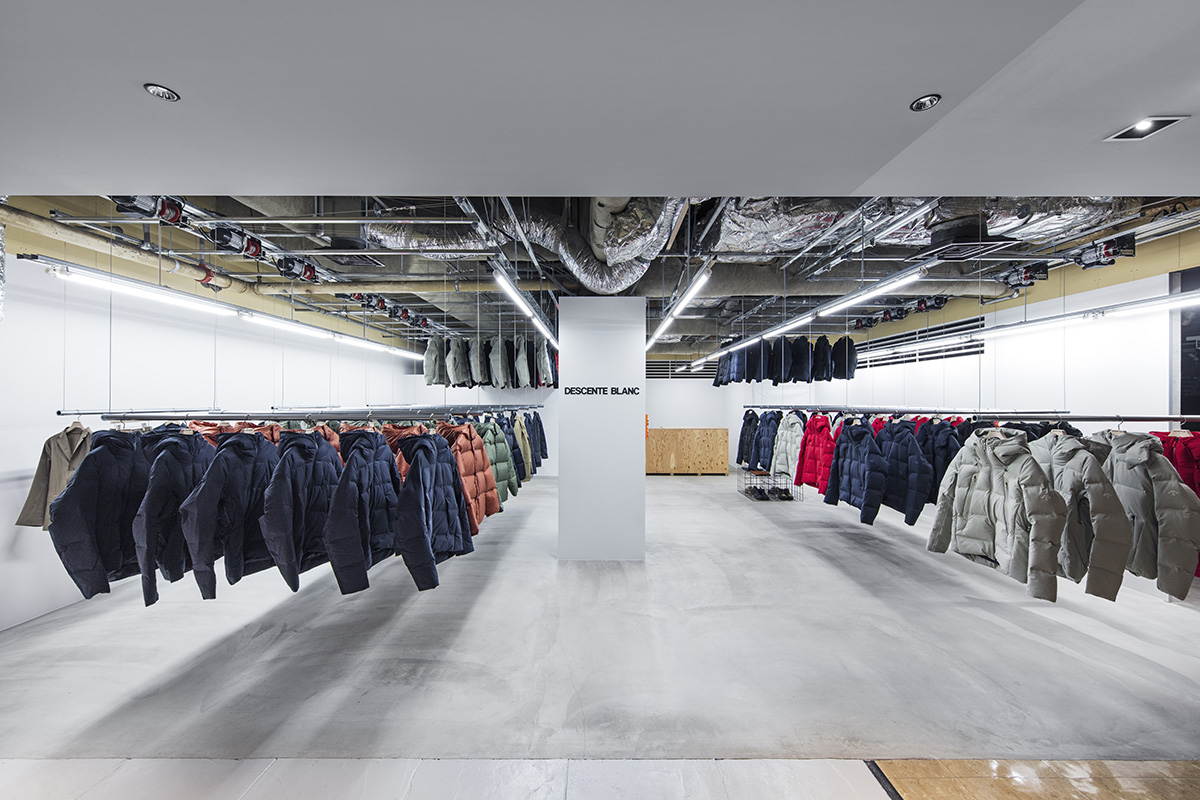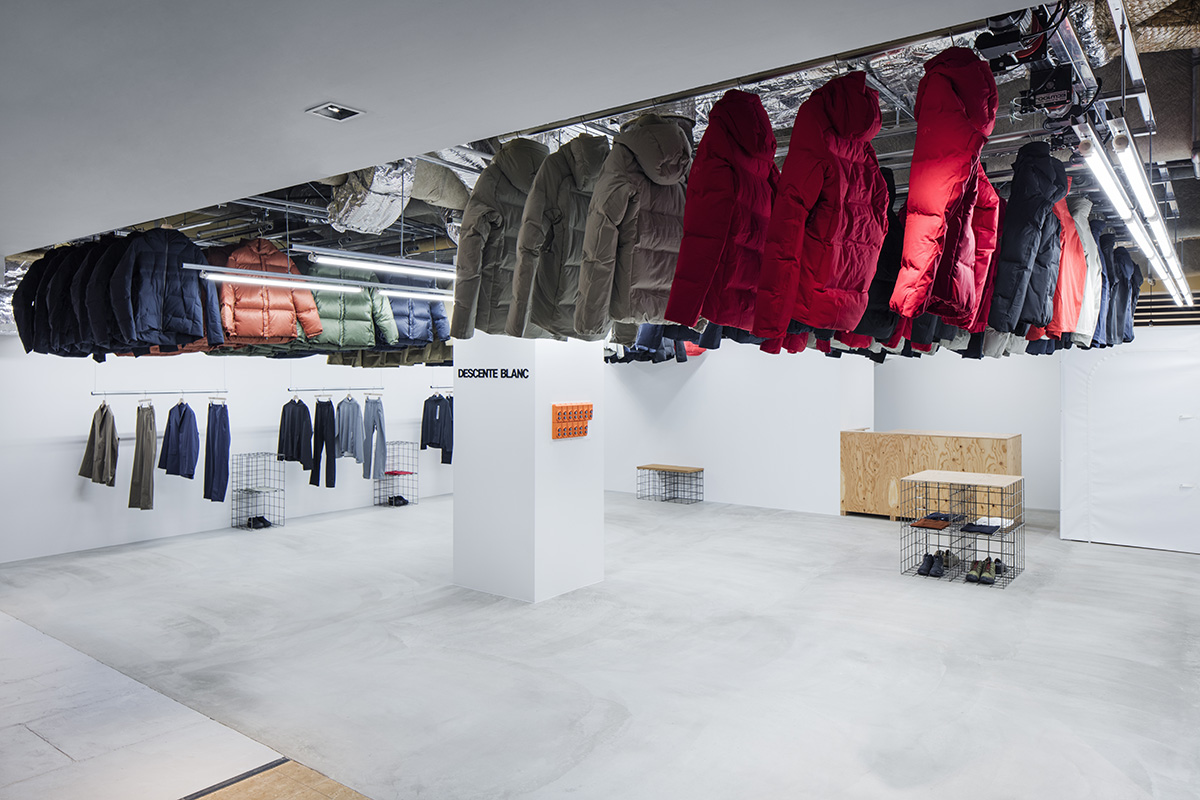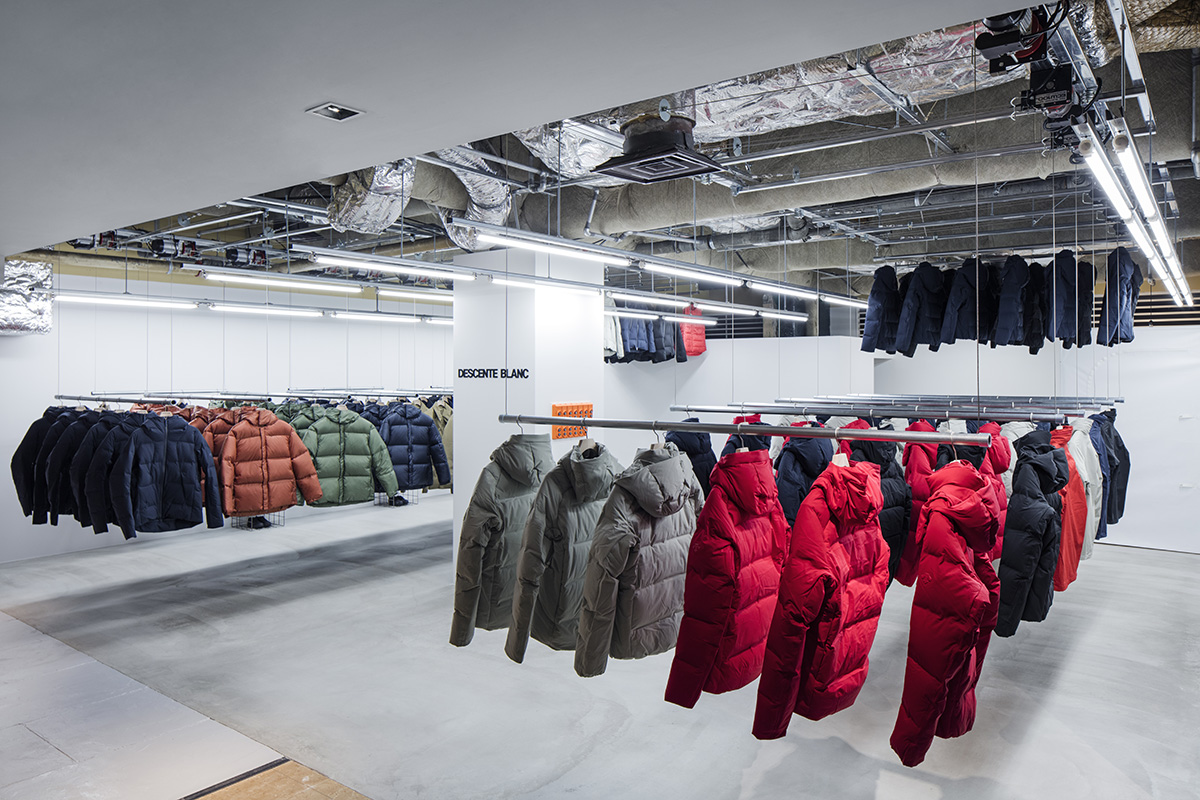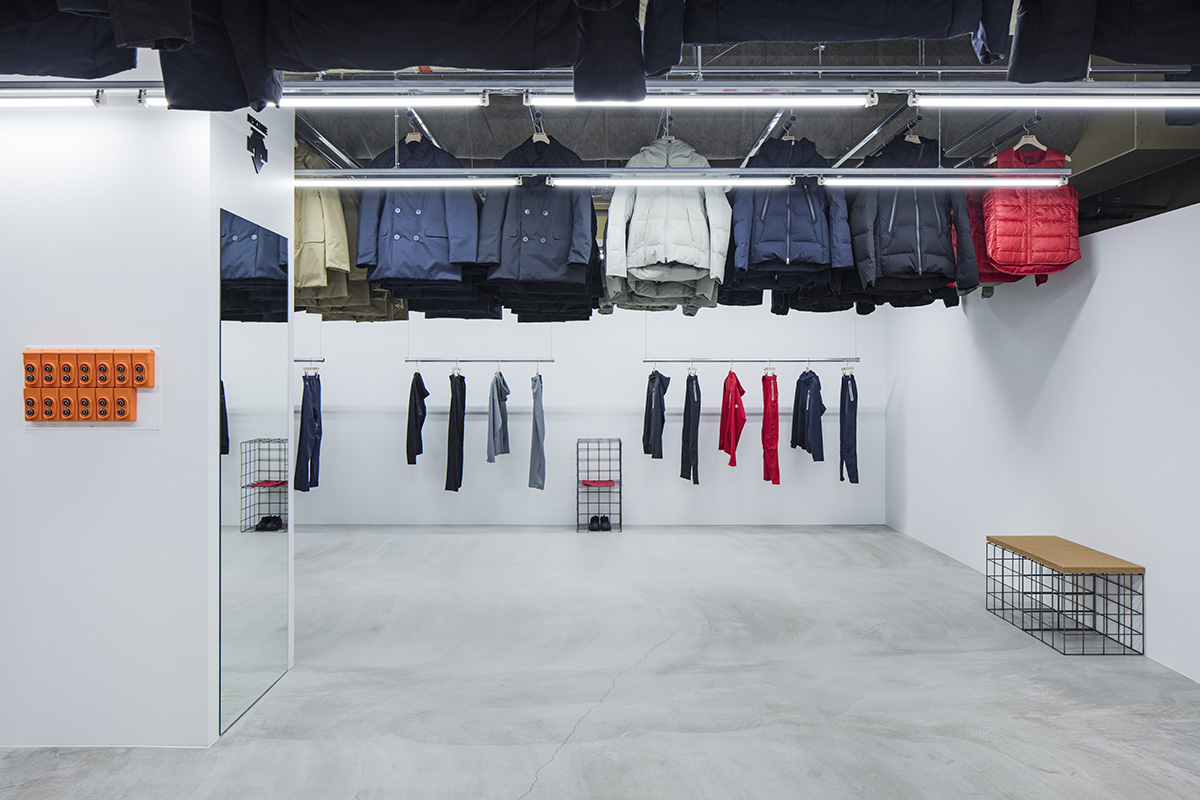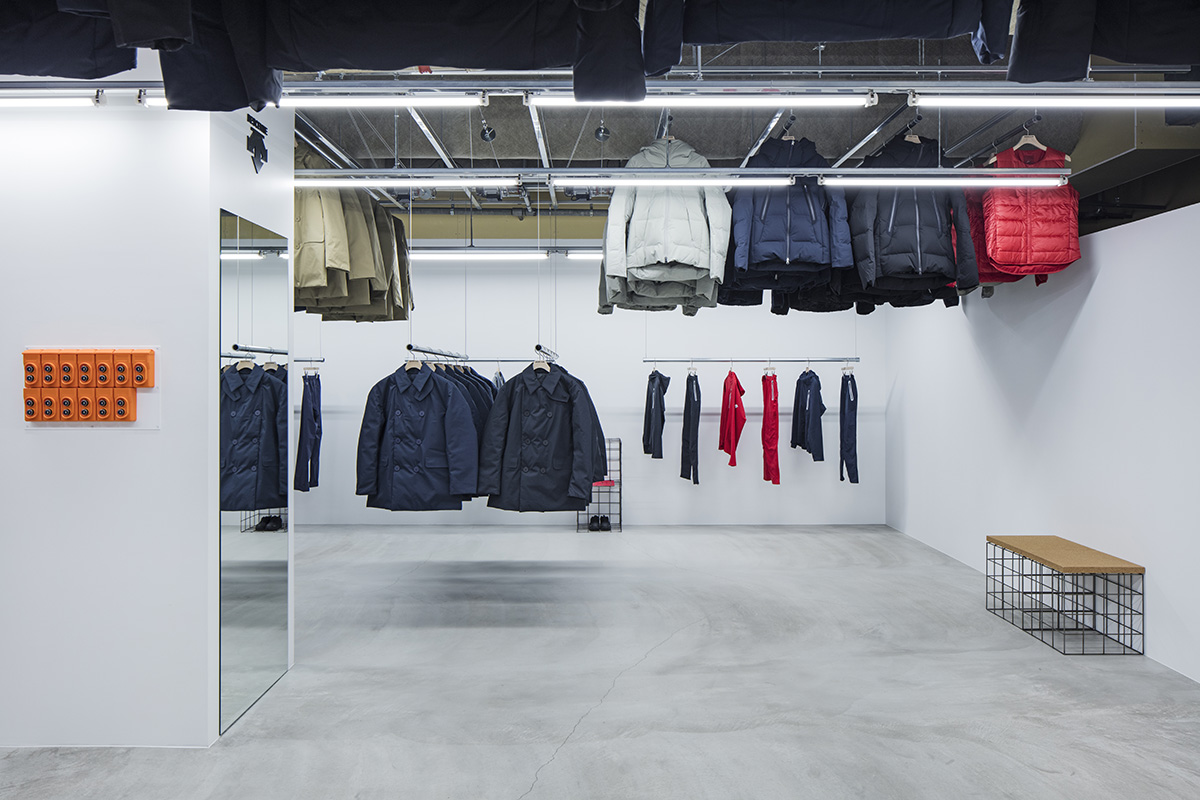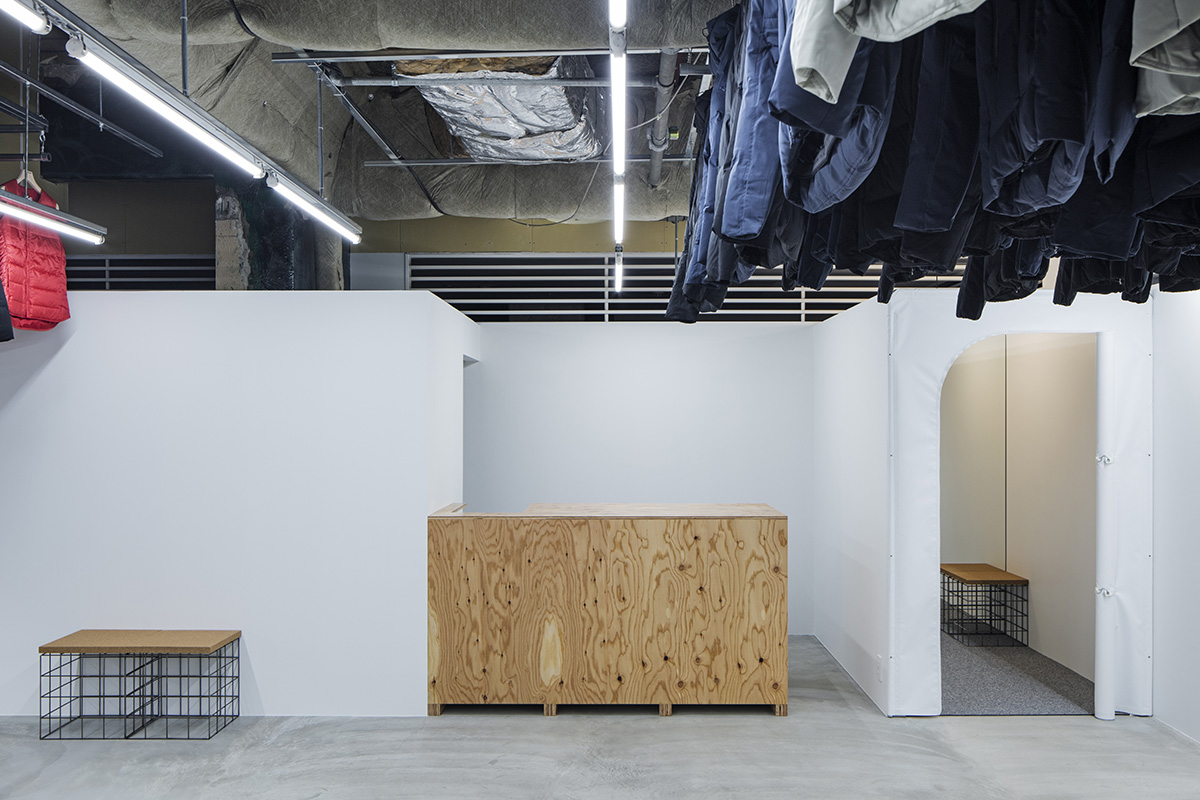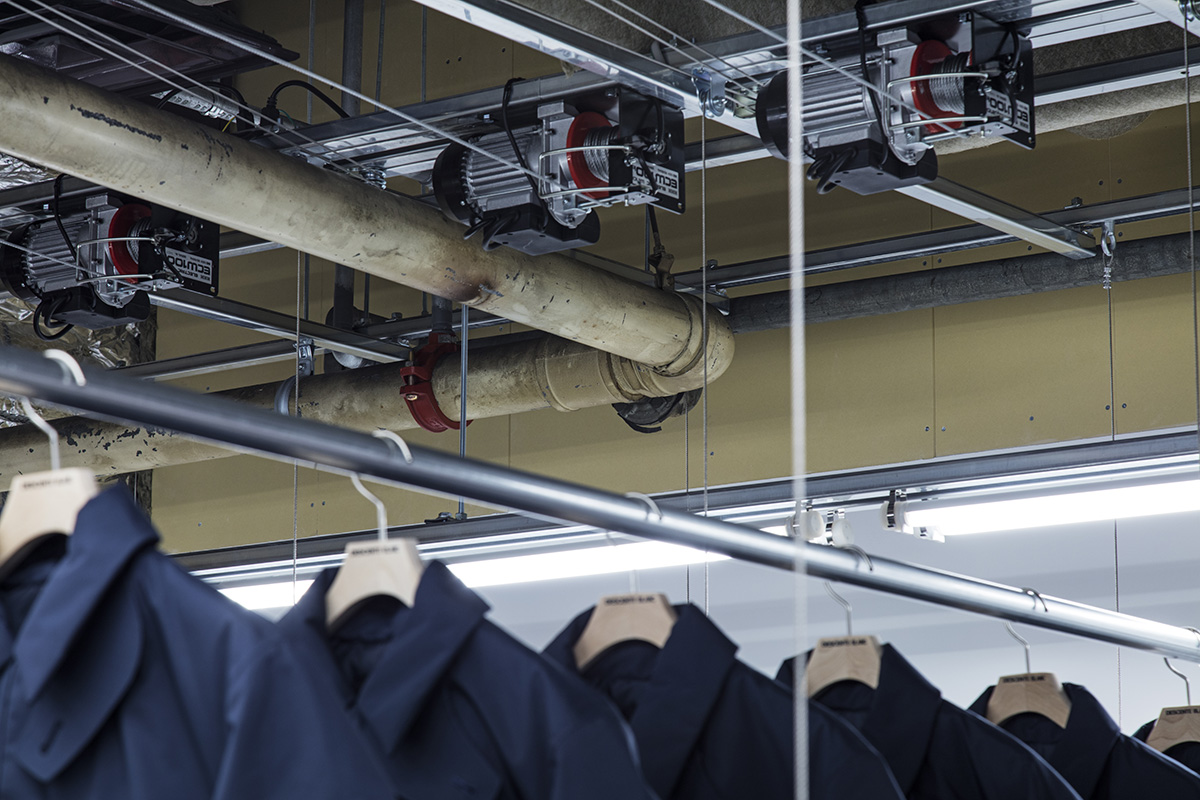 We designed the 6th shop of DESCENTE BLANC located at Fujii Daimaru, a long-established department store in Kyoto.
The building went through multiple renovations and additions to this day, and traces of such history were clearly evident above the imaginary ceiling line.
Our design for all of the DESCENTE BLANC stores is based on the concept of "redesigning the store staff's routine action of picking up items from the stockroom" and use vertically moving display units hung from the ceiling.
We aligned the steel frame hanging the moving display device with the imaginary ceiling line. A patchwork of intricate traces of the past unfolds above the imaginary ceiling line, while the store interior below is finished with simple and neutral colors and materials. The two worlds above and below create a sharp contrast while serving as a background highlighting dynamic movements of the clothing display.
Data
Title: DESCENTE BLANC Kyoto
Architects: Jo Nagasaka / Schemata Architects
Project team: Shun Sato
Location: 605 Teianmaeno-cho, Shijosagaru, Teramachi-dori, Shimogyo-ku, Kyoto, 600-8031, Japan
Usage: Apparel shop
Construction: TANK
Collaboration: village (sign)
Floor: 6
Floor area: 82.54㎡
Structure: steel
Completion: 9/2017
Photo: Kenta Hasegawa